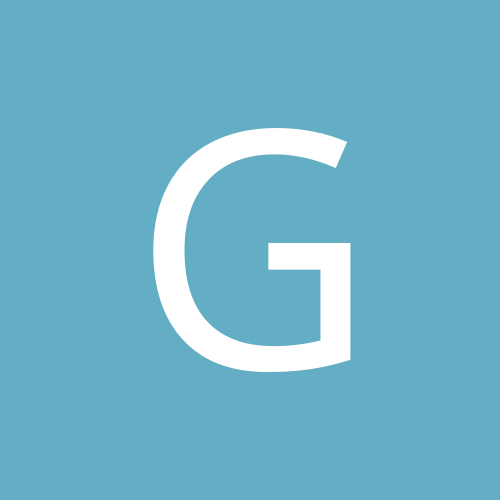 grandma13
LAP-BAND Patients
Content Count

20

Joined

Last visited
MinnesotaDreaming165

reacted to a post in a topic:

What Will It Cost Me To Get Weight Loss Surgery?

CaGottaBand

reacted to a post in a topic:

What Will It Cost Me To Get Weight Loss Surgery?

Ginny33

reacted to a comment on a blog entry:

Devastated...

Good luck write and let me know how you do eating. I'm not scheduled to have mine till May 24th, but already eat so little less than 1/2 what I used to I can't imagine eating any less. How much do you guys eat at a time?

Put a couple rolls of quarters in your pocket or eat like hell two days befor you weigh in at doc's next time.

Follow what your dr. tells you.

GOOD LUCK TO YOU, THE FIRST WEEK WILL FLY BY

Surgury 4/18/ lost 12 pds. first week. Now am on normal food. Can't believe the small amount of food I eat befor I'm full. Did get sick yesterday when I put a hot bite in my mouth. I naturally chewed it a couple of times and then swallowed took a big drink my mouth burned. I will never do that again. It stuck and made me sick. Will spit in napkin if it happens again. I'm eating mostly Protein. Did eat two bites of tender asparagus tops and three bites mashed potatoes with my 1/2 pork chop tonight. I can't believe how little I eat and am full. Are you guys experiencing the same thing?

I lost 12 pds the first week, had check up ane dr. said to begin with regular food but eat protein first. I have gained back 3 lbs. is this normal? I only eat any where from 4-10 bites befor I'm full and stop eating. Three times a day.

I'm just a week post op went in for a checkup today. I drank all day long the liquids will pass through the band so you can drink all the fluids you want of course no shakes soda etc. I lost 12 pounds in a week could not believe it. Also could not believe I was able to stay on a liquid diet all week. Hardest part was watching the rest of the family eat. Most times I went in the other room. I also found it amazing I did not feel hungry. I guess that was the swelling and the protien drinks. Cheers to you.

☠carolinagirl☠

reacted to a post in a topic:

What Will It Cost Me To Get Weight Loss Surgery?

I'm 2 days past surgury. No sore throat but the gas is terrible. I feel so bloated.

Well I finally had the surgury. Do not feel bad at all except for the gasiness which I think is terrible. Will be glad when it is over. I have stucl to the liquie diet but did get a mcd milkshake today. Already tired of the protein shake flavor. I have lost 4 pds. I sit and think of things I could possibly eat but am afraid to stretch the upper stomach. Did anyone eat this first week.

Good Luck, I'm having mine done Friday very nervous about afterward and wondering how much I'll lose the first month.

I'm scheduled to have surgury this Friday the 13th yea! I had my pre operative visit this past week and am on a low carb diet to shrink the liver. I love meat so have not found it to hard to follow although yesterday my oldest son showed up with an easter basket filled with peanut butter eggs. I ate two and put the basket out for the whole family. I'm really worried about after the surgury and the healing as I tend to not eat all day and then inhale enough for supper to feed two people. I know I do not chew my food well and am concerned. I don't want to make myself sick.

My out of pocket maximum before the insurance pays 100% is 1,650.00 But the insurance pays for not office visits so I have spent an additional 1,000 getting my pre testing done so around 2600. I will also have to pay out of pocket for all my follow up visits. I think the benefits will be well worth it and compared to the cost of weight watcher or nutrisystem foods hopefully this weight loss will be permanent. I have tons of clothes in all sizes so am looking forward to actually being able to wear them!!