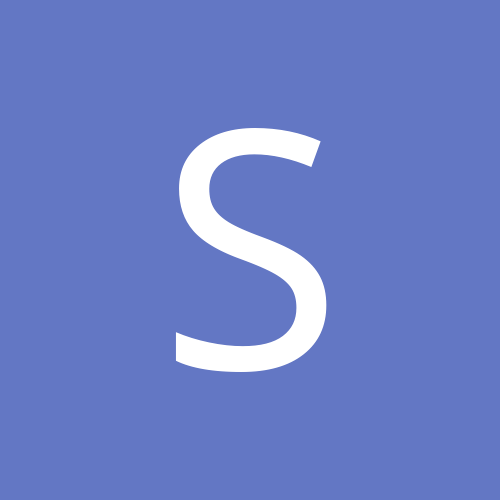 shellyj
LAP-BAND Patients
Content Count

1,346

Joined

Last visited
Everything posted by shellyj
i just wanted to share a candybar that tastes good and most banders should be able to eat. post op it seems that you must follow a high protien diet, if you are on one then the adtkins candy bars, carbolite, and pure delight are all chocolate bars that only have 0-3 carbs. they still have the fat in them but if you are consuming less than 20 carbs a day you can enjoy these yummy bars. there are lots of flavors- snicker-like, Peanut Butter cups, chocolate bars, crisp bars, toffe bars and they are all good. i liked the snicker type and toffe least. you can get them at walmart or pharmacies in the dieters section http://atkins.com/howto/index.html ( for high Protein diet and how it can work. ) if you are eating high carbs dont try these they will turn into fat. but since must post op diets are high protien these may be an option for you! michelle

i am doing my pre-op diet. my doctor has me on a liquid diet for 2 weeks before my surgery. this is day 2 and i am hungry! i am tryin to keep a positive attitude... i got out my skinny clothes to look at and i have my skinny photos. i have let peole know i am doing liquids thinking if they know i wont cheat. this is the easy part but boy it sure seems hard. is 2 weeks of liquid the norm...or am i just being tortred?? lol;) i cannot wait to be banded!!!!!! 10 days to go!!!!1:D thanks michelle

hey i thought it would be fun to see how far we have all came in the past year! i am going to wait till the 18th my surgery date to respond so hopefully i can loose a few more! if you have progress pics... ATTACH THEM!!! pre-op weight lost: day of surgery weight: 1 year post weight: total fills: total fill amount: ever been filled to tight? ever vomited when restricted? how was it? any complications? do you think your to tight? to loose or just right? longest plateau? how often do you exercise?

lately i have been feeling guilty. the other night i was laying bed thinking how bad i ate today i was gonna fail and when i went through and made a mental list of everything i had eaten they were all good food choices. i was around 20 carbs for the day and 1300 calories. i couldnt figure out why my mind would do that to me!!! i have been doing great on the atkins diet. about my only bad thing i am doing is not getting in my water!!! through the week i do good but on the weekend i drink tea w/splenda and diet 7 up. so by monday i am feeling dehydrated. i have to do better on this. just wondering if anyone else get these feelings. also another weird mind#$%@ is that i still FEEL just as fat as i did when all this started. i guess my mind hasnt adjusted?

is this do-able?? my dr said he has had patients go back the very next day:eek: am i crazy to think i can do it in 3???? just wondering how ya'll felt three days out? i'm on the books so i'll have to deal with it either way. i do feel that i have a high tolerence to pain. i know everyone varies but any insight would be much appreciated! michelle:)

hey carey! welcome to the board! a valentines bandster!!! your first fill should be a breeze they only take a few minutes...you'll probably sit in the waiting area longer than it takes to get the fill! once you get the fill you will go back to a mini post op diet... liquids for 1-3 days mushies 1-2 days then try soft foods and solids the key will be to CHEW CHEW CHEW and then CHEW some more! especially as you are testing your band out! take super small bites ESP. on the first bite or two... if something hurts right after you swallow then you didnt chew well enough, WAIT till the discomfort passes, deep breathes help me, then attempt another bite, DONT pile more food on top of it till the discomfort has stopped! if you do vomit...go back on liquids and mushies for a few days to let the swelling (in the banded area) go down. and ask questions and do 'searches' lots of info here. michelle

wishing you a sleep filled night with no coughing and reflux! hope it went well...

:banana :banana :banana :banana PICS PICS PICS!!!!! you are gonna be one hot momma bright!!!!! i hope you have a blast!!!!! dont make me beg for the pics :guess

hey vera!!!! wow i am so glad you are fixed up and ready to lose again! you have been so successful even with all the struggles along the way! michelle

i tell you what alex as soon as the dr gave me the unfill he had me drink Water and when it went down without even stoping in my pouch i realized how tight i had been! that water was like liquid gold! i think if i had gone through the weekend i would have gotten dehydrated. i didnt have reflux before my second unfill i just got super tight and was going out of town over the holidays...always better safe than sorry. how long will your dr have you wait till you can get refilled? right now i am 3 weeks out from the refill and not sure about the level i have now so my new thing is i can eat as much fruits and veggies as i want plus my 3 meals a day. they are pretty low in calorie and they fill me up and give me fiber! you look ABSOLUTLY FLAB-U-LESS ALEX!!! and i know how great you feel! just think we are approaching our 2 year and have both already hit our own personnal goals!!! i told myself from the begining 3-5 years...3-5 years...3-5 years...3-5 years...and its only been 18 months!! so we are doing GREAT!!!! i know pre-op i tried to avoid thinking about my weight, calories, exercise etc so now sometimes it seems so consuming! i am always either making a meal, buying food, eating food, working out, washing gym clothes, reading labels, drinking water etc. everything revolves around the new healthier me! i looked at ALOT of pre-op pics of myself while i was unfilled! michelle

hye alex, i too hated to get the unfill, and i hated even more that it lasted for 4 months BUT i had piece of mind that i was doing everything possible to avoid any complications! i am still not even at the level of fill i was when i went in for the original fill but i will get there! i am in no hurry. i am already at my original goal of 14/16's...anything else i lose is a bonus!

this is all really ridiculous. you guys have always been so supportive and friendly to each other. does any of this REALLY matter? i mean in a year or 5 are you REALLY gonna care that you made your point (not specifically you lisa but everyone involved) :banana put on your big girl panties and get over it!!!

hey frank i am so sorry about the loss of your father. my deepest sentiments go to you and your family. i think you need to go back on liquids immediatly and if you have any problems keeping those down before monday i would call your dr. on monday i would call and talk to him about a slight unfill. all of the pb'ing is makeing you band tighter and tighter. doing liquids for several days to a week will let the banded area's swelling go down. ((((((hugs)))))))) michelle

no pressure here...its like having a fund raiser and settin a goal of 1,000 if you dont make it OH WELL you still had the fun of participating and its not like we are letting anyone down! michelle

lol!!! how funny penni!!! michelle

i have been eating... black Beans hummus lentils fresh spinach salads spinach Pasta prunes english muffin (has 8 grams these Thomas bagels light or added fiber..something) fruit wasa crackers i also add cooked spinach to my pasta dishes exercise Water and i will take a 'softner' if i feel the need!

Gordita i forgot about that one!! thanks bubba me! (i think)

big mac chubbies pork chop fatty fatty 2x4 chunky chicky

breakfast: 280 calories 1 med. banana with 1 tbsp Peanut Butter 2 coffee's my way...100 cal snack: 60 calories 1 snack pack prunes another snack 115 calories 1 string cheese lunch: 300 cal 1 small chicken thigh rotiseried with jerk 1/3 cup black bean, garbonzo bean corn and onion salad 1/4 cup black Beans snack: 115 cal 1 cup grapes dinner 300 1 small chicken thigh rotiseried with jerk 1/3 cup black bean, garbonzo bean corn and onion salad 1/4 cup black beans yet another snack: 85 calories wasa cracker no sugar added popsicle total for the day: 1255

hehehe penni! yep and i added a third spoonful just now...i think i should toss the jar...i am at the bottom anyway!

breakfast: 2 tablespoons pb 1 yogurt snack: prunes lunch: 1/2 med. sweet potatoe, little butter 1/2 cup brocoli and cheese 1/3 cup puled pork no bbq sauce snack: grapes and orange dinner: 1/2 med. sweet potatoe, little butter 1/2 cup brocoli and cheese 1/3 cup puled pork no bbq sauce snack: SF popscicle calories: 1100

breakfast: 1 yogurt 85 calories 2 tablespoons pb 200 lunch: chicken thigh: 210 1/2 cup clack beans 100 wild rice 1/4 cup 40 snack: orange 62 calories prunes 125 dinner: chicken thigh: 210 1/2 cup clack beans 100 wild rice 1/4 cup 40 snack: no sugar added popscicle 25 calories

i love this pet thread! they are all so cute!!!

blossom, the advice that someone gave to me when i was to tight and asking if i should get an unfill that made up my mind as to what to do was........ what advice would i give someone if i was responding to a post i CLEARLY in a second would have said get an unfill...so i called and got one. its your choice and only you know what kind of restriction you are having. we all gave our 2 cents and now its up to you to decide whats best for you and your band! michelle

PLEASE dont risk your band to try to *work* with a to tight fill! if you are so tight you are struggling with liquids or mushies then you are only 1 pb away from being closed off and making a trip to the er. you are risking dehydration, which can make you vomit i know you may not want to give any of your restriction up but LITERALLY -.1 cc or -.2 cc can make all the difference in the world! take care of yourselves and your band! michelle who had to suck it up and get 2 unfills!