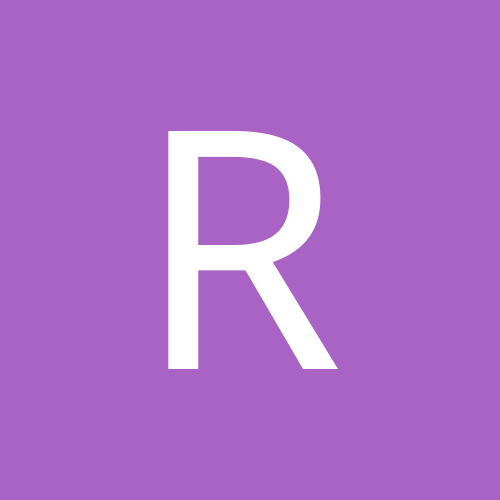 Ready2BHealthier
LAP-BAND Patients
Content Count

98

Joined

Last visited
Everything posted by Ready2BHealthier
You look great - these photos keep me inspired!!!

Me too! I'm six months out and lost 86 lbs. but the scale hasn't really budged for about four weeks now (up one, down one). I just read all your posts and will drink more. I know I haven't been as good as I used to be with that. I also seem to be eating some more carbs than I used to - wonder if that is making that much of a difference. Small crackers here and there - nothing major...

Congratulations! That is great news!

I haven't lost 100 lbs. yet but am somewhat close. The hunger has not come back but I do find I am eating more than I did when I first had the surgery. Then, I was totally not hungry. Now, I do pick and graze more (bad habits die hard) but I also cannot eat as much as I once did so it is not as bad...

I've been having some fun too - not buying too much as I'm still losing, but it was fun to go into Old Navy and have a bunch of choices of what to buy!

All the best to you - this has been an awesome journey for me - almost five months out and no regrets!

At three weeks out, I was only on thick liquids. I had things like cream of chicken Soup, mushy tuna salad, cottage cheese, greek yogurt. I would not even think of anything with breading until a ways in. I have just started (at 4 months) trying to experiment with one nugget and I scrape most of the breading off. If you eat too little, your body will think it is in starvation mode and will not work with you. What I would try to do is have three meals a day. For example, breakfast have a soft scrambled egg - a bit later have a Protein drink (Atkins or Muscle Milk light) - lunch have some cream soup (chicken, tomato, mushroom). Be sure to drink Water in between. For dinner have some cottage cheese, yogurt, tuna - something like that and if you are still hungry, have another Protein Drink. I would eat canned fruit only in its own juice (not with light syrup). Watch the smoothies as the skins from the fruit can bother you early on. You have to start being really careful now and get into the habit of thinking about every thing before you eat it. You will do fine, just watch carefully what you eat.

I am four months out and have lost 75 lbs. I hope to lose 160 in total so am close to half-way there. I know the loss slows down after the initial few months so I am also concerned I won't hit my goal. My NP said that I won't lose much after the first year and I had better start exercising so I don't get upset with myself at the year mark that I could have done more. I just got the Leslie Sansone walking video and will try that this weekend. Ginabill, I had my surgery and could have driven two days later if need be. I tried to take it easy for my own healing as I have a tendency to rush things, but really felt fine. My suggestion would be to start walking as soon as you get back to your hospital room. I was up and walking a few hours after surgery - up and down the halls. I never had that pain in my shoulder or neck from the gas and was able to get around fine...

I think I've been okay with them - they seem to do the trick - I need a little crunch here and there texture-wise. I have a few Wheat Thins each day. I don't have bread every day - probably only 2x per week and then it's a slice of ww toast or 1/2 english muffin (ww also). I have been totally away from rice, Pasta and the like. I've had some pierogies also - just keeping the portion down. I seem to be losing okay so I'm guessing it is okay...

Wow! Congrats - you are a role model!

I'm between 3 and 4 months out - don't do much of the Protein bars/shakes - only if I'm really stuck do I use those as a backup. I've been trying to do 'real food' which does give some more variety. Not sure if that's good or not, but I think I'd get bored quickly with the same few things. Some ideas on what I've been eating... - 1/2 toasted english muffin with Peanut Butter - scrambled egg with one slice of bacon each morning (sometimes with veggies in it) - slice of meatloaf with mashed potatoes or creamed spinach - turkey meatballs - lox (smoked salmon) with some crackers - cheese and wheat thins - grilled cheese on whole wheat - 1/2 burger (or small slider) on toasted bun with some ketchup - sliced turkey rolled up with some cheese - wheat thins with peanut butter - grilled chicken thighs with lemon pepper seasoning There are some other things but these are the ones I have most often... hope this helps.

I'm new to this board too - had my surgery on April 26 of this year. Down about 67 lbs. of the 160 I'm hoping to lose. So far it has been pretty simple. The weight loss does slow down eventually but I need to kick up the exercise - am really bad with that. Looking forward to seeing how we all do together

My hair started falling out a few weeks ago (around 3 months). I figured it was coming but was worried about cutting it into a better style because the thought of removing more hair on my own seemed crazy! But, I went yesterday and got a more 'shaggy' cut so the layers are shorter. It has seemed to slow down after the first two weeks also. I take my vitamins each day - think my body is just in shock as some of you have noted. Hoping it will continue to slow down and level off soon. My nutritionist said it's common but she's never seen anyone lose all their hair...

I had this twice and stopped eating and taking my vitamins too close to bedtime. I moved my vitamins to after bfast and lunch and no longer eat anything an hour before bedtime. No problems ever since... The two times it happened to me were awful - I had never experienced it before and then I couldn't stop coughing either.... Hope this helps

Breakfast - one egg Dunkin Donuts sugar free peach iced tea lunch - one mini cheeseburger (no bun) and 2 oz applesauce A sugar-free Apple-Cherry Slushie (from 7-11) Snack - 3 oz. Chex mix dinner - 1/2 cup of sauteed baby scallops and shrimp, 3 mini cheese & potato pierogi

I have been having Peanut Butter on melba toast rounds about 3-4 times per week to try to get some Protein in. I've still been losing pretty well so I don't think it's impacting me too much. I went for my ten week follow-up today and the nurse practitioner told me to watch the calories in the peanut butter also. I know the Peter Pan Whipped has the lowest calories of the commercial brands.

Okay...here is my day... B - One egg S - Babybel Light cheese L - Bourbon chicken from the mall (had three forkfuls) S - Chex Cheddar mix D - Some leftover Bourbon chicken, a few pieces of diced avocado with vinegarette dressing, the insides of one potato blintz S - A Weight Watchers 1 point ice cream bar Vitamins and probably about 20 oz Crystal Light, 12 oz Arizona Diet Iced Tea and about 12 oz Snapple Diet Raspberry Iced Tea...

Good luck to you! I had my surgery on April 26, 2011 here in NJ. No pre-diet required for me so my top weight was my surgery weight. I have now lost 47 lbs. - today was nine weeks from surgery. I also did a lot of research and have no regrets thus far. I really had no pain, no major issues. I'm now on regular foods - trying different things to see what works. I still cannot eat very much and am not all that hungry. I am trying to keep my Protein going and need to start getting some more exercise. Feel free to ask questions - lots of people here have answers and ideas

All the best with your surgery - will keep you in my prayers also!

I'm eight weeks out from surgery and have no regrets. I did have some anxiety before the surgery though. Try relaxing, breathing calmly and thinking positively about the future. This will be a step that will make you feel much better in the long run.

Hey April sleevers! How are you all doing? I had my sleeve this past Tuesday morning at Hackensack University Medical Center in NJ - came home on Thursday late afternoon. Feeling pretty good. Most trouble I have had is my back hurting from the operating room table. Otherwise, just sore. Trying to keep up with my fluids. Send an update!

Hi there - I started solids a few days ago. I also was not able to eat too much but am able to hold down a little more now. I have been finding it hard to get all the Protein in as well as all the fluids. It seems as though I would need to be either eating or drinking constantly to keep up. I just ordered some Atkins Protein Bars which I will bring to work for Breakfast or lunch. It has been nice to move to the soft solids though. Today I was running around all day and didn't have time to get home for lunch. I went to Dunkin Donuts and ordered an egg on a flatbread. I ate about 2/3 of it. Ordered an iced tea with it, then realized I couldn't drink it until 1/2 hour after I finished eating - by then it was warm and in the garbage it went... maybe I'll remember next time. The things I've now been having (new to this phase are) - 1/2 toasted whole wheat English muffin with Peanut Butter, boneless chicken thigh marinated in some soy sauce, tilapia with some sauce to make it moister, wheat thin crackers with Laughing Cow cheese spread, hummus with Special K-thins (thin crackers). There has been some variety at least... It did work pretty much immediately though...

Surgery Date: 4/26/11 Down 34 lbs

Mine is a bit shorter... 2 days clear liquids 2 weeks full liquids 2 weeks mushies 2 weeks soft solids (I'm here now and had 1/2 of a soft, mushy burger with some melted cheese on it). It's still very small portions (max 4 oz.) but there is some variety in this current phase.

I did a scrambled egg (kept breaking it up in the pan), mushy tuna, mashed potatoes, hummus, cream of chicken Soup, puddings with a little fat free cool whip. I just finished this phase and am now on soft solids which is a little better still!