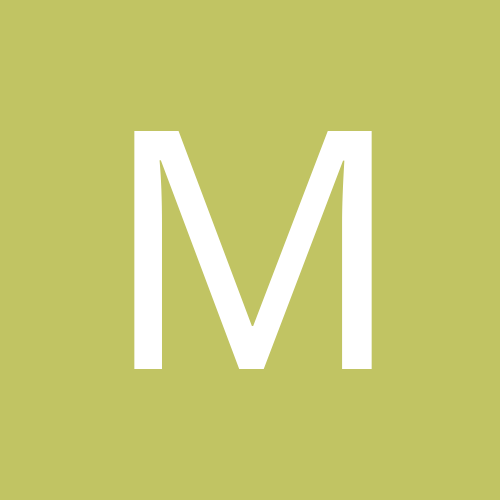 MissyJake
LAP-BAND Patients
Content Count

53

Joined

Last visited
Everything posted by MissyJake
I am looking for people who have had the shoulder pain from Hernia repair. This is not gas ,but a pain associated with the stitches taken in the diaphragm. It has been awful the last couple of days. I know when people have had problems they post them. I would like to find people who have had this problem and they had it resolve. How long did it take? I am 7 day post surgery and it feels like I have a pinched nerve.

Keep up the good work! I didn't feel any restriction until my third fill. My band is a 14cc band. I have 5cc's in it. By restriction, I mean things get stuck. I always have to remember to chew my food. I can still eat a lot if I wanted too, I have no foods that I am unable to eat. And I am still waiting to hit that elusive green zone....whatever that is. I would like to have that full feeling. Good Luck and i'm sure you are waiting for that next stage! Missy

Weight today - 204 Name, real or screen~ Missy Age~50 Weight on June1st~207 Goal Weight for June 29th~199 (Get to ONEderland!) Exercise Goal for June~I already walk 3-4 miles everyday.......walk twice if I feel up to it! Dietary Goal for June~ Eat Smart Personal Goal for June~ Finish painting inside the house. Date Banded~ 3-9-2011 Total Weight Loss Since Pre-Diet and Banding~ 58 pounds!

I'm wondering what the Lap Band has done for those who have had surgery. I was banded almost 3 months ago and have had great weight loss, but feel the band is not working for me. It hasn't been the tool I thought it would. I have had 3 fills and have restriction....meaning, food will get stuck if I don't chew,chew , chew. I will have Slimming if I drink too much at one time. But, the feeling of Full...don't know that that has happened. Nor has it limited the amount of food I eat. I follow ALL the rules, no drinking fluids before and after. Watch my calories and walk my butt off. But, it's nothing I haven't done on my own before. I was hoping it would be more of a help or a motivator, other than feeling guilty about spending so much on the surgery. Just wondering about the rest of you.

I love mine. Best thing I have bought to help me on my journey. Very accurate and really motivates me to keep up on the exercise.

I think it's not the fact that we "Fall off the wagon"...... But, that we dust ourselves off and "Get Back On!" This lifestyle is for life and not for the duration of a diet. Slip ups happen, it's a part of life. Good luck to you and keep up the good work!

I had talked to my Doctor about this and he said the band is too tight. Maybe if you have just ,one half a cc removed, it would make a difference.

Wow, Sounds like you have the same Medical and Doctor's office. Incompetent Boobs. My insurance BCBS PPO also allowed the full hospital charges. $25,000. Called and asked them about the negotiated rates with an in network provider. Didn't matter. they allowed the full amount. Which means I'm on the hook for the 30 % of the left over. It goes on and on.

I have one and really like it. I used to over estimate the amount of exercise I was getting. Not anymore. You are also able to track your calorie intake and the amount of calories you have burned in a day. Also your sleep efficiency. They aren't cheap. And the only draw back I can find is that you can't wear it in the pool to measure calorie burn in a pool. You are able to input that info on the website though. But I love mine. Mine is a Body Media Fitt. Make sure to buy one from costco or some other place where a 1 year membership is included. I find myself downloading the info right after dinner and looking at my level of activity for the day....and if I need to walk some more to achieve my goals, I do! BTW - yes a pedometer is built into them. You can check them out at Bodymedia.com I believe the Body Bug is the earlier version of Body Media.

Has anyone else had this problem? I am 4 weeks out from surgery. I lost 13 pounds Pre-op diet. and 12 in the 2 weeks following. I have a Body Bug and really watch what I eat. 500-600 calories a day . Walking 3 miles a day. And the last 2 weeks I have been gaining. .5 lbs one day 1.5 the next. I am working my ass off and still show a gain. So frustrated. I am 50 years old and yes, I know my body will take longer to lose the weight. But gaining? Come on!

When I saw my Doctor, I told him what I was eating and the amount of exercise and he said that was fine. Starvation or No, Calories expended are the same. I'm getting my Protein and and Doc said the amount of Calories WAS NOT to low. As long as I was eating healthy. I too thought I wasn't getting enough calories. I feel good and not tired.

Don't feel like a failure. It's tough on the liquid diet. I was banded 10 days before you....and I have to admit I grabbed a handful of Goldfish crackers and sucked on them til they dissolved in my mouth. I was just so hungry for some salt! That and I was sick of CHOCOLATE Shakes! Hang in there. soon you'll be at the soft food stage and the real fun begins! I had my first fill today. Doc put in 3 cc's and it felt like the water ,they give you to drink ,was stuck in my throat. Doc took out 1cc and everything was fine. You're doing fine. SOOO much easier when you can have real food. Good luck Rachael. You ever need a friend to talk too - feel free to write me! Missy

I've used the Tylenol chewables for 6-11 year olds. Just take as many as I need to get the same mg's of Tylenol in an adult dosage.

Did you have a hernia repaired with your lap band? I did . When they repair the hernia they can irritate the Phrenic Nerve. The pain from the Phrenic Nerve is a reffered pain and is worst than childbirth...and I've had 5 kids. I'd gladly give birth, than have the shoulder pain I had for several days. It's has settled down, I think just the healing process helps. I tried the walking and gas-x, none of it helped. The only thing I found that helped was a very warm heating pad and laying down and trying to relax. Hang in there. It will get better. We were banded close to the same time. My surgery was 3-9-11. Missy

This happens to me when I'm anemic. You need more iron.

Thanks for the Posts. Yesterday was the worst day/night yet. A heating pad that's hot and laying flat helps. The muscle is sore today from rubbing it all day/night yesterday. Today I feel fine.....hope it stays that way. I can't figure what makes it start. PLEASE don't tell me eating. I've done so little of it and am looking forward to the "Mushie" stage next week. Thanks for your support. Missy Off for my walk!

Found out today my surgery is March 9th. Anyone else in SoCal to be banded around this time? I could sure use a Band Buddy. I will be starting my Pre Op diet tomorrow. I have my Pre Op appointment too. I feel Iike I will be starting my new life tomorrow and I can't wait!

My surgery is, day after tomorrow and I received a call from the Dr's Office today saying they wanted me to pay for my "After Care" and Surgery costs. $2000. 00. That's after my insurance pays out. The "After Care" seems a little ambiguous as I still have to pay my co-payments whenever I go in. It supposedly covers having access to the Dr. 24/7 and access to the Nutritionist and Nurse at any time , plus the support groups they offer. I asked about 2 different bills I received in the last 2 weeks from them,( I have called the number listed and have received no return call) She explained that the Dr. is part of the Clinic (Hospital) and they bill seperatly. So my Co-Pay only goes for the Dr. visit. The clinic charges was $150. If I see my Dr. in the office it's as though I'm going, to the hospital and being charged a facility fee. I'm so Pissed they bring this all up 2 days before my Surgery. Any thoughts?

BCBS office opens 5am my time and I WILL be on the phone........

Hi I'm in Temecula. How has your lapband experience been so far? I'm getting banded in the 9 of March. I decided to go to a doctor in Orange Co. and I won't been spending the night, it'll be an out patient procedure. Best of luck to you! Missy BTW- Do you know of any support groups in our area?

Just got the word my Surgery is March 9th. Very excited. Feeling like there is light at the end of the tunnel. Begin my liquid diet tomorrow and have my Pre Op visit with the nurse. Good Luck everyone!

I have done a lot of research before choosing the Lap Band. I want something that will help me lose the weight, not lose the weight for me. You have to watch what you eat and MODERATION is the KEY. I have known people who have had the Gastric bypass and have gained ALL of their weight back. They have stretched out their stomachs by not eating correctly. Anything worth while takes work.....there is no Magic Bullet.