Kidney Stone .... you suck!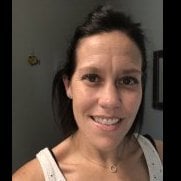 Oh Kidney Stone .... how I hate thee.  And really, there aren't many people or things I hate in life as that's just negativity.  I mean, I hate one person to pieces (but you'd have to know the entire story to understand) but this ..... this stone takes the cake.  At the last ultrasound I had for my stone - I was told it was 10.5mm .... which I proudly told them I would be happy to pass.  However, apparently it's too big, and I'm awaiting a consult with Urology - which will happen in September.  Today though, it's been bugging me and I truly don't think I'll be waiting that long to have it removed, I think it'll start to cause more issues before then.  
But what this stone is doing is affecting my day to day living .... I'm finding myself getting slightly annoyed more at things.  I'm more snappy with my family because I feel irritated with it.  And I don't feel like eating, which is throwing a wrench into my wanting to lose this 10 pounds.  I'm trying to get all my water in, however, with that comes lots of peeing and a bit more pain as it swooshes around in my kidney.  I've been desperately trying to get all of my work done in the event I have to take some time off, add it to having iron deficiency anemia and I feel like a mess.  
However, if that's all that is bothering me, I can work thru it.  I legit am so scared of having the stone removed.  I pray they can blast it to small pieces and I will be happy to pass whatever remnants that are left.  But I pray that there is no going to grab it and extracting it.  I'm such a private person that this puts me into a completely new anxiety level I've never had before.  So here is hoping.  And here is hoping that if it's going to come out, it comes out soon.  I wouldn't mind enjoying my summer.
Happy Monday everyone - I hope everyone enjoyed Canada Day and the Fourth of July!