Almost a year since my last update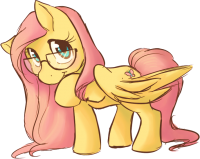 Hello out there in bariatric land.
I haven't seen my surgeon in a year. I was stalled and he wasn't happy with me. My nutritionist doesn't call me.
I just started losing again, i guess this moving around thing works. I'm down to about 210. I just had to get a size 18 pants and they fit weird.
I've been working on my mental health. As we know, being overweight usually comes with low self esteem and depression. I've been going to group therapy, and individual. Trying to come to the root of my problem. When the weather was warmer i was walking before my appts, when i arrived early. I take 3 flights of stairs to their office. I think thats whats making me lose now.
I stopped taking my vitamins, just...not sure why, lazy, depressed, thought i was okay.
I've since started taking them again. I might be on iron pills forever.
I still have the mentality that i'm gross and fat, just now with saggier skin. But like i said, i'm in therapy.
Sooo...thats whats going on. Oh and i posted in the forums about a weird sensation in my bellybutton region.