Modesty goes out the window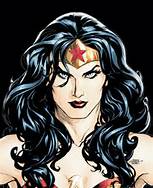 So I'm sitting here post op day #5 reflecting on my journey so far. So far I have jumped through some mighty big hoops to get to this point. And trust me, my fat ass jujmping through ANYTHING is a feat!! Since I decided to have sleeve surgery I have had to get medical clearance from a Cardiologist, Pulmonologist, Endocrinologist, GI doctor,Psychologist, Nutritionist , have a sleep apnea test done ( really sucked!!!) and have an endoscopy. Not to mention the pre op blood work and chest x-ray. Then after all that go to my primary and have his blessing before I could finally have surgery. I was very motivated. From first counsultation with bariatric surgeon to surgery was about 7 weeks. Pretty impressive if I do say myself.
Went on a full liquid diet for 2 weeks prior to surgery. Then the day finally arrived. Was told to be @ hospital by 9am Couldn't drink anything since midnight. Got to the hospital, got registered, was brought into the surgery bay to wait. Was told there was one sleeve before me and then I would go in. Then the waiting began. Every hour hat went by, a different nurse would come out and tell us a different reason why I was waiting so long. As a nurse myself, I appreciate **** happens, but when you're the patient it's different!! Finally @ 1:30pm the anesthiesiologist comes out and tells me I will be brought in in a few minutes. I put on my "do you want fries with that" little cap and walk into the surgery room. I am immediately put @ ease when I see one of the techs is wearing a Mets scrub cap. I'm told to lay down on the table and put my arms out on the boards where a nurse straps them down. Another nurse starts to remove my gown now at this point I should mention I am a very modest person and that just doesn't happen in the OR. I;m laying there, arms strapped down, boobs exposed for all the world to see and just when the nurse tries to get a blanket on me as she removes the gown that still is covering my va jay jay another nurse leans down in my face and says" Hey how you doing? Its Angel I worked with you a few years ago" Are you f**king kidding me!!!?? I kept telling myself who cares abpout being naked you never gonna see these people again BAM a familiar face. Just proof God has a sense of humor!! Thank God right after that, I get knocked out.
I wake up in recover, quick wave of nausea comes and goes. I slowly begin to realize where I am amd come out of my drug induced slumber. I'm there about an hour then am brought up to my room where I see my family waiting for me.
I'm hooked up to a morphine pump I can hit every 10 mins if I need to. I still can"t drink ANYTHING til the next morning so I begin the ritual of rinsing and spitting that was a godsend. I wish I could say I rested but thats not the case. The nurses got me out of bed every 2 hrs all night long to walk the hallway to prevent clots. Just as I'd drift off to sleep, they would come into the room.
Next morning I was brought down for a barium swallow to make sure no leaks were present. As nasty as barium tasted Iwas just happy to drink something. Got the thumbs up, no leaks, went back up to my room and started swallowing 1 oz of fluids at a time. First it was water then apple juice then jello then applesauce. Tolerated them all No nausea/vomiting. Around 1pm I was discharged. Came home and proceeded to sleep on and off for the next 17hrs.
Have to continue the full fluids for 1 week, have my first post op follow up appt tomorrow with surgeon. Fingers crossed I can move to puree at least