To tell or not to tell, that's the question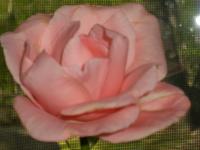 Entry posted by PGee ·
389 views
I've struggled with telling people from the start of this journey. Mostly because I dread the negative reactions and rude comments. Another issue that I have is a direct result from a traumatic event that happened a few years ago. People focused on that constantly, for a couple of years....and it gets old---you try to heal, move on, live a normal life, and they can't help but ask about it, comment about it, and it can be a downer (even if their intentions are good). I don't want people to focus on this (I do enough of it on my own

)
This morning I've figured at some point I may tell the truth when asked, but I won't put out a banner announcing it......and gmanbat's post below couldn't have come at a better time. THANK YOU GMANBAT!
http://www.dailymail...tus-symbol.html

 

Plastic surgery, tummy tucks, liposuction, etc. are talked about freely as status symbols for celebrities and even normal folks.

 

Why should us bariatric surgery stars lurk around in shadows like we've done something wrong?

 

A great percentage of new posts on here are about whether to tell folks. The only reasons not to is because people are either ignorant, rude or both and you dread their reactions. The problem is theirs, not yours. .

 

A great majority of sleevers here are thoughtful, intelligent people. I have experienced kindness here that I have not experienced in many a forum. We are not stupid, careless people.

 

The surgery speaks well of us: we are aggressively taking charge of our lives. We have the courage to do something radical, not because it might work but because it will work. Most of us understand that the VSG is just a tool and we know that a fundamental change in many aspects of our behavior is required. This is no diet fad, this is a decisive people doing what has to be done for the sake of our lives and the lives of our loved ones. Society in general benefits because our defeat of obesity transforms us into more productive contributors.

 

So what is to be ashamed of? Nothing!

 

Hold your head high, those belly scars are badges of honor. Everyone has problems. You are dealing with yours head on. It speaks well of your courage and passion for life.

 

I have been a minister for many years. I know that the way you present something has a great deal to do with how it is received. If you act ashamed the hearers will get the impression that you've done a shameful thing. If you talk about it like you just purchased a Maserati the majority of folks will get the impression that you are on to something great.

 

 

 

Your status is in your hands. Stand up, be proud!
Source: VSG: status symbol?