Oh No! The Band Got Boring!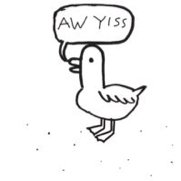 I started out 8 years ago telling people about the band. I was excited, I had researched the hell out of it and answered/resolved a lot of my fears, and was adjusted (pun intended) to the idea. For the most part, I got positive or no comments, but very few negative comments about my decision.
Once I was banded, and losing weight, it started to become less novel and more of an everyday tool. Nothing exciting about that. It's like that sparkly pink ink pen that you coveted as a kid lost its magic once you started to write with it...and write...and write...!
The same thing happened with the band. I loved it, it worked, but it was a harsh master and would ruin events if I didn't follow the rules. It would make me decide whether I wanted to go out on a given night. It became so big and familiar to my friends that it practically needed its own chair at the table. My friends would ask if a restaurant was okay, what could I eat, and basically make a fuss with the best intentions that became, frankly, tiresome.
But the band got boring around food, too. The novelty of eating tiny amounts like I had one of those enviable "bird like appetites" in public waned. There I was, talking, nibbling at my meal, eating healthy for the band (but under-eating to the rest of the world) and the waitress would come over and ALWAYS ask me if everything was okay. It got embarrassing after a while. I would start out by joking that I was a slow eater and a fast talker, then moved to asking for a doggie bag at the beginning of the meal and pretending I wasn't hungry, and finally started "sort of" lying and saying I had an issue with my esophagus and had to eat small meals and quantities.
Explaining the band to complete strangers was just too exhausting and time consuming...and I became embarrassed again explaining myself to waiters in front of the same coworkers and friends. It's like the band was this huge elephant in the room. (lol) For me, though, the sparkly pink pen had lost its luster and it was just a writing implement. There were more interesting things to say and learn and do rather than discuss my digestion and caloric intake.
I think this turning point of my relationship with the band had it good and bad parts. The band becoming every day and boring was great because it was working in the background, and I respected it, and we both were happy. But it was so unbelievably easy to start forgetting that yeah I might need calories but it DID NOT need to be a chocolate chip cookie. That's when you start learning how to eat around the band, because the sheen of respect has worn off.
I want to remember this going into my rebanding.