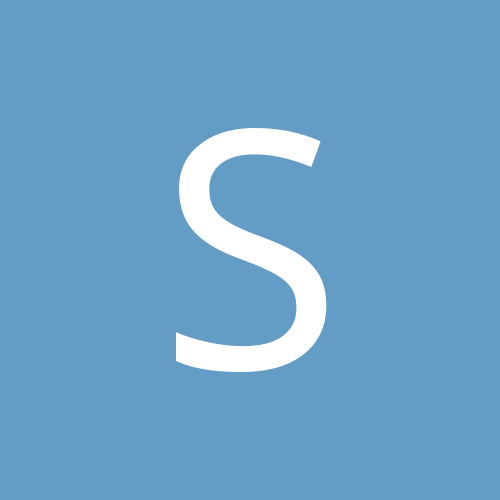 This is the secret recipe fom Chilli's!
Description: "fajita-marinated chicken,cornrelsih, mixed cheese, cilantro, diced tomato and crispy tortilla strip. Garnished with a Chipotle-ranchdrizzleand cheese quesadilla wedges, served with citrus-balsamic dressing."
start with 4 skinless Chicken Breast Fillets (Serving size 4 )
Fajita Marinade
2 1/2 cups of water
2 tablespoons of soy sauce
2 tablespoons of granulated sugar
2 teaspoons of salt
1 1/2 teaspoons ground cumin
1 teaspoon garlic powder
1 teaspoon onion powder
1/2 teaspoon gound cayenne pepper
1/2 teaspoonground balck pepper
1/2 teaspoon Hicory flavored Liquid Smoke
Corn Relish
1 cup frozen yellow corn kernals (thawed)
1/2 cup canned balck beans, drained & rinced
2 tablespoons minced green bell pepper
2 teaspoons of Cilantro
1 teaspoon lime juice
1/2 teaspoon granualated suger
1/4 teaspoon of salt
1/8 teaspoon ground cayenne pepper
pinch of ground black pepper
Chipotle-Ranch Drizzle
1/2 cup hidden Valley Ranch salad Dressing
1/8 reaspoon ground chipotle chile
Citrus-Balsamic Vinaigrette
1 cup canola oil
1/4 cup balsamic vinegar
3 tablespoons granulated sugar
2 tablespoons grey poupon dijon mustard
2 tablespoons lemon juice
1teaspoon minced garlic
1teaspoon lime juice
1/2 teaspoon salt
1/4 teaspoon ground black pepper
Crispy Tortilla Strips
6 corn Tortillas
2 cups Canola Oil
Cheese Quesadillas
8 7-inch flour tortillas
1 cup shredded chedder cheese
1 cup shredded Montery Jack cheese butter
8 cups chopped Ice burg lettuce (about 1 head)
8 cups chopped romain lettuce (1 head)
1/2 cup shredded chedder cheese
1/2 cup shredded Montery Jack cheese
1 cup diced tomatoes (aprox. 2 tomatoes)
4 teaspoons of minced cilantro
1. The Chicken will need to marinate for 2 hours. pound out the fat end of fillets with kitchen mallet/meat tenderizer, wisk marinade ingridents together in medium bowl and pour over chicken in zip-lock bag, Park them bad boys in fride for 2- 2 1/2 hrs.
2.
while chicken is doing it's thing, time to start the Corn Relish,dressings and Tortila strips, To make Relish simply combine all ingredients into Medium bowl, cover and Chill.
3. Make the Chipotle-Ranch drizzle by combining ground chipotlepepper to hidden Valley ranch, LOW FAT is BEST!
4. Make the Citrus-Balsamic Vinaigrette by combiningall ingedients in blender/food processor on medium speed for 30 seconds or until thick, cover and chill.
5. Make the Crispy Tortilla Strips by slicing 6 corn tortillas into thin strips. heat oil into medium saucepanover medium heat until one strip dropped in oil bubblesand fries to crunchy golden brown (1 minute.) When oil is hot fry tortilla strips in batches until crispy, drain on paper towels.
6. when the chicken has marinated for few hrs, preheat BBQ gril on High, arrange chicken on plate and coat with little oil so they won't stick to grill, once grill is hot enough cook for 5 to 6 minuets per side , until done.
7. as chicken cooks make quesadillas by heating medium saut'e pan over med/low heat, Combine 1 cup of shredded chedder and 1 cup of montery jack , then spread 1/2 cup of cheese blend on top of flour tortilla, cover with 2nd tortilla melt butter in saut'e pan, and brown quesdilla for 1 minuteon each side or until light brown. repeat for other 3 tortillasand slice each into quarters with pizza wheel or knife.
8. build each salad by combining 2 cups of Iceburg & Romaine into large serving plate. sprinkle salad with 1/2 cup of crispy strips spoon 1/3 cup of corn relish on next, slice each grilld chicken breat into thin strips and arrange over corn relish, followed by 1/4 cup of diced tomatoe, 1 teaspoon of Cilantro, drillze Chipotle drizzle over salad and serve citrus-balsamic in small bowl on side. arrange 4 slices of Quesadilla around edge and serve.
**** Makes 4 Large Salads ****
Tidbit
save time money and get blend of shredeed chedder/ montery jack or whatever blend you prefer.