Day 6 Monday Sweet Monday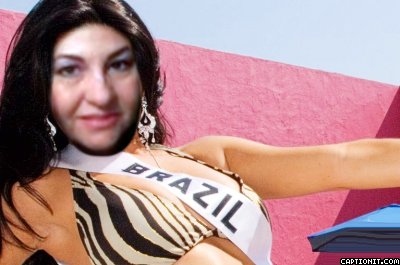 Holla bandmates! I hope this finds you nice and cool in the perspective areas in which you reside, cause it is HOT in the midwest for sure. They are canceling the fireworks around here and nearby cities, please be careful it is indeed dry, I expect to see tumbleweeds roll across the prairie anytime now. I've had a little excitement today. First I had my first BM today, I know I can hear the applause coming from you through cyber world! Next, had a little "tiff" with someone because he thinks the United States started going downhill when they gave women the right to vote, no wonder I have a headache. I believe the headaches are being brought on by my cold turkey dismissal of Diet Mountain Dew, not to fret as I have found a not only suitable replacement but a Fabulous one: Crystal Light Wild Strawberry (energy) it has some caffeine it in and my headache subsided quickly and it does taste like strawberry, I don't know how Wild it is, but it works for me.
Today I had about 25 oz of Chocolate protein drink, I prefer vanilla, but the Chocolate Malt wasn't bad and change is good. I also had a cup of Kroger brand "Carb smart" tropical yogurt. The Carb smart brand is more the consistency of pudding and you don't have to stir it up and of course there are less carbs, and as an added bonus you can get 10 for $4! I also had about 16 oz of water and who knows how much CL lemonade. I also walked 1.3 miles and I took my time. I'm an early riser so that's when I walk, this may change however to when it's dinner time. Although I'm not too tempted with food at this time, I'm sure it's right around the corner. I've decided when I fix dinner, I will either walk, go to Zumba, the gym, bird watch, underwater basket weave, anything not to be around when the table is set. The boys can then put the food away, etc. so it's done and over with upon my return. The thing I'm missing is a glass of wine, I put my CL in a wine glass but I would like to have a glass in the evening, or a bottle of tequila, same thing. I hope whomever's reading understands and "gets" my humor, laughing burns more calories than not laughing, it's a fact!
My pain level is at a 1, still a little sore but feels like I just did like maybe 20 crunches after not doing any ever.
I have an appointment for my first fill Thursday, however, after posting my concerns and reading the forum regarding your first fill, 9 days after surgery seems very fast and I can't locate another that has had a fill that early in the game. My conclusion is when they called to schedule it they said "fill" when what they probably meant was "Post-Op" visit. Either way I am not afraid, I am excited and welcome each and every step of my yellow brick road. I reference that because like the "Good Witch" says: "You've had the power all along" and what a true statement. We have had the power, we just needed the perfect tools-and by gosh we finally have the tools that we may tap into that power, not only for now, but forever.
Thank you bandmates for being candid, honest, and sharing your stuff to inform, enlighten, and sometimes make us laugh or cry with each other. Until tomorrow, Onward and Upward, and as always Lo & Behold! .....Velvet