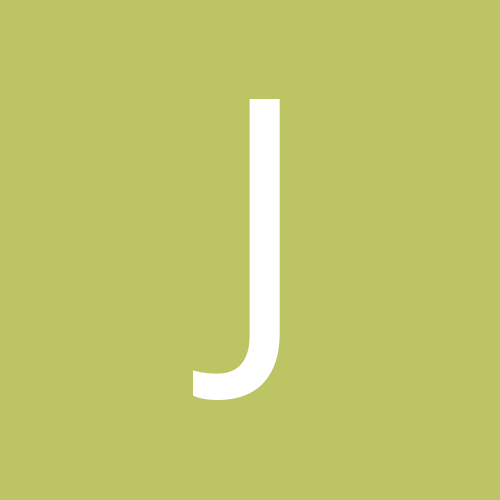 Content Count

26

Joined

Last visited
Everything posted by J_True
Hey, I'm scheduled for my first fill tomorrow and my doctor hasn't given me any instructions, so I did a little research tonight in preparation. I found a site that said not to schedule fills when your menstruating because fluid retention affects fill levels. :smile2: Now, of course I'm on my period and don't know what I should do. Should I cancel? I made the appointment weeks ago and didn't realize it'd be that time of the month. Has anyone had an adjustment while on their periods? Is it even possible? What did your surgeons say about it? Also, what else should I do to prepare? Do I need to not eat or drink anything before? It's being done via fluoroscopy. I'm so confused.

I can't seem to find a straight answer in any of my surgery or nutritional materials and have heard conflicting advice so I wanted to ask you guys... What were you told should be your daily calorie, fat, and carb intake? I'm about to embark on my mushy phase but after looking over some of the foods suggested by my nutritionalist, I'm a little concerned about their fat or carb content. Like Peanut Butter and mashed potatoes...I get that their easy to swallow and qualify as mushy but they don't seem like ideal "diet foods". So I would like to know how much fat, calories and carbs I should be aiming for in my mushy phase, and for later. Thanks :thumbup: and sorry if this has been asked before.

These stories are heartbreaking. :thumbup: Some of my worst experiences.... Causing an old aluminum chair to bend so badly I had to get up before it broke. I'm currently taking grad classes and one class meets in a seminar room. There's about 15 of us and everyone sits around one big table, except me because my thighs are too big for the chairs that fit at the table. That leaves me with two options, I either sit by myself in one of the desks that are in the corner where I can lift the table portion of the desk up so I fit, or I can borrow an armless chair from the "special needs" department. Being in my 20s, my friends spend most weekends in bars. Every time I get roped into going I regret it because I quickly become the fat friend left alone at the bar when everyone else goes off flirting or dancing with guys. I've never had a guy really interested in me and as shallow as it is, that's what probably bothers me the most. And of course there was the time I was 18 and going to a club for the first time with two friends. I wasn't too excited because I felt self-conscious but I got all dressed up. As we were crossing the street in front of the club, a car passed with some guys in it and the driver shouted "who dressed up a whale and brought it out?!" I pretended I didn't hear but he was only a couple feet away and my friends knew I had. I was quiet and sad all night after that, totally ruined my night.

Hey fellow 24ers, how's everyone doing? So my operation went well and fairly quickly I'm told. Woke up in pain, but it's been better now that it's been a couple of days. Worse than the pain at the incision sites is the gas pain, which I'm still experiencing. It's causing aches in my chest, back, shoulders, etc. but I've been trying to get as much walking in as possible to help. Been chewing on a couple of tums a day but they only help a little. Like a few of you have mentioned, I've been sleeping a lot too and was worried about why I haven't lost more than a pound since the surgery, but I guess that's from the IV like someone said. As far as hunger, I didn't want to eat anything on Thursday in the hospital but they made me get down 300 cc of liquid before they discharged me and yesterday I only had 3 of my 6 meals, but today I'm feeling much hungrier and this worries me. I'm also a little concerned that I can't tell hunger pains from gas pains. How many ounces of the protein shakes or yogurt/soup is everyone eating at each meal because the dietician I saw pre-surgery told me something different from the hospital and I've been a little confused. Well glad to hear everyone is doing well. :w00t:

Hey. I'm not sure. My surgeon didn't require me to do a pre-op liquid diet (although he recommended it), so maybe that's why he requires a bowel prep? :thumbup: You know, just to clean out anyone who's been eating regular food up until today. Or maybe my surgeon just likes torturing his patients. :thumbup:

So do I. I doubt I'll get much sleep before hand. I've been doing bowel prep with miralax and gatorade today and it's not fun. :thumbup: Wishing everyone the best! :smile:

Yep, it really does exist! My doctor doesn't require it but suggested it for the week prior to surgery. I believe most pre-op diets go anywhere from 7 - 14 days. My surgery is Wednesday and I've been trying to stick to an all liquid diet but haven't been too successful, perhaps because I wasn't told I have to. Today was probably my best day and tomorrow I'll be on all clear liquids as is mandatory the day before so I'm hoping that even my 2 little days will have some slight effect on my liver but I'm not too sure it's possible. :confused:

Thanks. I do think I'll be able to do it post-op because I'll know I have to and despite my flakiness this week, I am very committed to succeeding. Today wasn't much better for me, I got through half the day and then gave in. I have definitely eaten less than I normally would these last few days so I shouldn't be putting any weight on, but I haven't lost any either. I think I just have it in my mind that I'll never be able to enjoy certain foods again so why torture myself now when I'll have months to do that in the future. But that's just the food addict in me talking. Going to try again tomorrow, I know two days won't really help me shrink my live but I just want to prove to myself that I can do it. Only a couple more days now.... pretty exciting.

Hey fellow March 24th'ers.... Ok, so I'm feeling a little bummed. My surgeon doesn't require any pre-op diet, other than the system flush the day before surgery, but he did say it'd be a good idea to try all liquids the week before so I've been trying...and failing. It's only a few days in and I haven't lost any weight because I haven't been sticking with it. Now I'm afraid he's going to think I didn't try or can't do this and decide not to operate on Wednesday. I know I can do this if I really try but I think knowing it's not absolutely necessary right now is deterring me. And what if my liver is too big and he can't operate? Ugh, I'm not pleased with myself but I'm going to refocus tomorrow and at least get 3 full days of liquids only.

Hi everyone! I'm scheduled for surgery on March 24th as well. My doctor doesn't require I do a liquid diet pre-surgery but I've decided I want to do it the week before just to prepare. 10 more days.... :thumbup:

Hey everyone, I'm new to this site so I'm still trying to get the hang of it. Everyone seems really great and supportive. :thumbup: My surgery date is set for March 24. I'm a little nervous but mostly excited. Can't wait to turn my life around. Not sure if this is the right place to ask... but I'm scheduled for pre-op testing later this week, can anyone tell me what to expect with that?

I'm scheduled for surgery on March 24th. My surgeon didn't require me to do a pre-surgery liquid diet, but did suggest I go all liquids the week prior because it can make the operation safer. He said it's my decision but I'm leaning towards at least trying.

Hi everyone. I told my immediate family because I live at home and it would be impossible for them not to know. As far as friends or co-workers, I only told a few...one who had the surgery herself, another who had liposuction, and a third who is just very supportive. I do not intend to tell casual friends or people I don't think will understand.