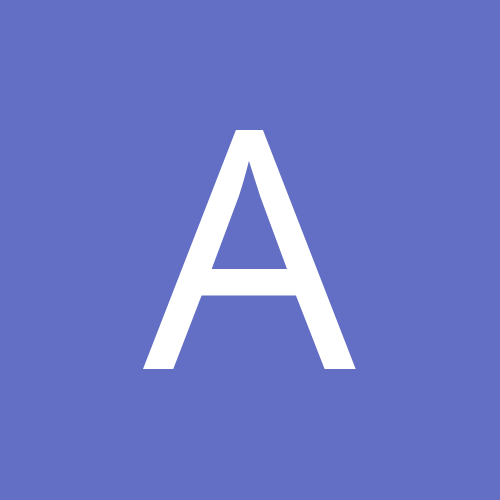 Content Count

177

Joined

Last visited
Everything posted by AniO
Basbosa, I'm sorry to hear you're not feeling well. Have your surgeon and gynecologist been able to talk to come up with a plan together? I pray the best for you. AniO

woo hoo! So happy for you. Can't wait to see you on the loser's bench. AniO

Welcome Wedding Planner! I think most of us were nervous at this point. When you feel nervous, remember why you're doing this. That always made me feel better. AniO

I'm so glad you went through with it and that you're already home! Keep us posted on how you're feeling. My first week was the toughest, but here I am 9 days later and I already took myself to the dentist and went to the grocery store by myself today. AniO

Thanks for all of the replies! I have been looking at Egg Face's blog. I can't wait to try her things. I'll be on mushies this coming Wednesday. Now, I'm just wait for the kids to serve me the wonderful "Play Doh Surprise" dinner they are making for me. Yum! AniO

Congratulations! I had gas pain right away, even more I started taking fluids. I hope that you continue to be gas pain free!

I'm eight days ahead of you, but I'll still be your Sleeve Sistah! I hope and pray everything is going well for you today. Can't wait to hear from you once you're feeling well enough to post. Take care. God bless. AniO

Hello everyone, My name is Anissa. I'm having surgery on August 18, 2010. I'm looking for some sleeve buddies. Is there somewhere specific on the website where I need to go find them or am I already in the right place? LOL. OK, so like most other pre-opers, I'm nervous! http://VerticalSleeveTalk.com/images/smilies/modern/crying.gif I keep wondering what will my babies think if I don't wake up? Will they be mad at me when they're old enough to understand what happened? Ugh! I know I shouldn't worry. I have a very good surgeon. But I'm still very nervous. Thankfully, my hubby is a rock. I'm lucky to have him. http://VerticalSleeveTalk.com/images/smilies/modern/001_wub.gif

Ruth (Flaca2Be), It's so nice to hear from you! I'm so glad everything went well. I'm so happy to hear that your pants are already loose on you. Woo hoo! Between the one day liquid pre-op and the first week post op, I've lost 11 pounds, but my pants are still the same. lol. But in my experience, I've found that when I'm 200+, it takes a good 20 pounds to lose a pant size. Anyway, I'm not ready to go shopping yet, so it's all good. AniO

Welcome! I think you've made a good decision.

I'm adding my hugs to the mix! (((((HUGS!!!!!))))) We're here for you and cheering you on Carrie! I think at this point you have to wait and see what the medication does and adjust accordingly. AniO

My current "God song" is "How He Loves Us" by JesusCulture. This song makes me weep.

My current "God song" is "How He Loves Us" by JesusCulture. This song makes me weep.

Sleeve 4 Me, I appreciate this thread. I was looking for like-minded individuals to discuss my feelings and emotions about VSG. Thank you so much for posting your honest feelings. AniO

Hmmm....I have sippy cups here. I wonder......

I'm 2 days post-op and I feel the same way. Ugh. I'm wondering how long this is going to last.

I have a 38 BMI and my doc uses a 34 bougie. AniO

mp8btpc, I'll be praying for you as well, Sister. AniO

Hello! I had my surgery yesterday. Everything went very well. I mentioned to them right before surgery that I was having more gas pains than normal. They almost canceled my surgery. They did an EKG to see if everything looked good there. By the time that was done, I told them I was able to burg it all out. So the surgeon and anaestheseologists had a meeting and decided to proceed. When I woke up, they told me that they were having a hard time getting my blood pressure stabilized. So today I had and Echocardiogram and they thought they saw something on my aorta. So they put me in ICU and started me on meds to get me ready for the dye for the CT Scan. CT scan was done and everything is OK with my aorta. They just trying to get my blood pressure under control and I should be able to go home tomorrow. As for my sleeve, everything is well there. Very little pain. Nothing compared to my c-sections. How are you doing? Anissa

9 hours from now I'll be on the operating table getting my Vertical Sleeve Gastrectomy! Woo hoo! I'm so excited to continue this journey. Thanks to everyone for posting such great info. See y'all on the loser's bench. Anissa:thumbup:

Chana, I only have to do a one day pre-op liquid diet as well (actually 24 hours). Nice to know I'm not the only one. I thought it a little odd, too. I woke up at 6am today to eat Breakfast. Since my liquid diet is 24 hours before and my surgery is at 7:30 am tomorrow, I figured I'd get my last meal in. I had waffles and coffee. I should've probably had something better like eggs with tomatoes or something. I was feeling very nervous this morning, but once the hunger took over at about 11 am, my nerves went away. I'm in a bad mood. LOL. I'll go ahead and update everyone soon after the surgery. So glad to have found some Sleeve Sisters to go on this journey with!