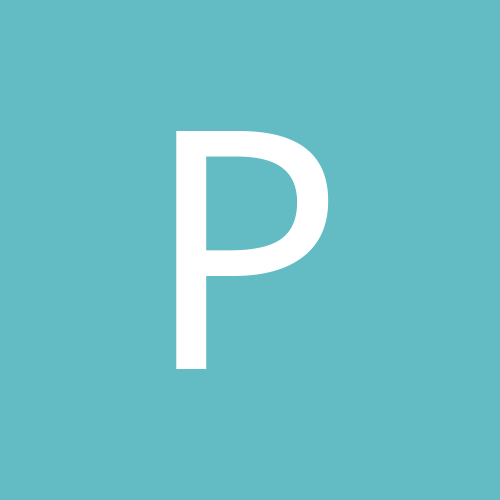 Content Count

276

Joined

Last visited
Everything posted by paxie
from the pre-op diet we were told at the hospital here - we could have a hamburger, just no bun! lol... I would be safe and just do the meat only....and if you had to have some bun, try an open face burger. Skip the fries...pre-op diet or not, they arent great for anyone. Good luck with everything!

and I'm nervous as hell. I was totally fine...until today. Sheesh. I'm sure it's normal... but I feel like i have goose bumps all over. I'm not even sure if I'm afraid and of what really...that they will turn me down? well I figure if they do, it's for a good reason...that they wont and thus starts the real journey? I don't know. Heck I'm not even sure if I'm putting this thread in the right place. lol Sorry... It just hit me and I needed to talk because I feel like crying. Tomorrow's testing: pre-admin test (?) anesthesia consult barium swallow (?) echocardiogram EKG Nutrition consult Exercise consult (is that about what I do now or what i should do after wards?) then the end of the day testing (?) thanks for letting me get my nerves out here and listening.

I cant believe I was worried...it was so easy and the staff was great. Now I'm just waiting for the doctor to get back with me to see if everything was good to schedule up the procedure or if it wasn't and why.

Thank you- those are great words.

Have you PCS'd since getting banded? The reason I asked was because I was thinking maybe I should do the LB instead of the Realize band. It seems that there are more doctors who do the LB than Realize and I don't want to risk moving somewhere and not being able to find a doctor.

Congrats! no clue where we are moving to just yet, still doing the wait and see game. lol...

Congrats on making the half way goal. appreciate you sharing your story with me!! thanks!

which one did you pick and why? My doctor has asked me to think about it and choice. She prefers Realize because she can check on her paticents more. LOL, but that acount ablitly sometimes scares me.

does anyone know how to lower them?

Congrats to you guys who have achieved your dream size!!! WTG!

Thank you all!! I appreciate the information very much!!!

I have come across doctors who said no to anyone with an auto-immune system. My guess is lupus can be triggered by stress to the body, and any surgery can do that. I have stills and was suprised my doctor said yes. I am opting for this appose to gastro because it is reversable just in case my body can't take it. I wish you and all those of us who have an auto-immune illness the very best!!

Thank you all!! I appreciate it. I was thinking it over and then thought - as a military spouce and moving often, maybe I should go with LB instead since more doctors do that then Realize. I think I would of gone Realize otherwize, but I dont want to mess myself by moving somewhere a doctor doesnt have knowledge about that. Thank you all!

Thank you for sharing. I appreciate it!

Im glad they took the picture!! Im curious too! Thanks for sharing.

So far two friends and hubby. I can't bring myself to tell anyone else. I'm just a really private person.

with the realize band there is a website that you go to daily to type in everything you have consumed, daily blog and report your exercise for the day. The doctor has complete acess to it so she/he can send a message or just refer to it at the following appt.

that's where I faulter too!! Thank you for sharing, it's nice to have support from those who know what it's like.

I guess Im feeling pressure to do bipass over lapband... I know why I want lb over the other, but why did you choice it over the bipass?