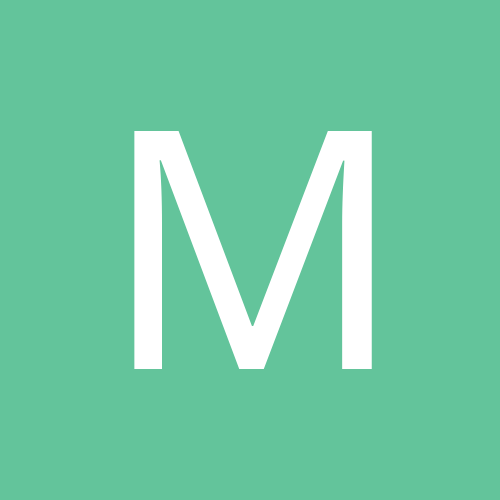 Content Count

10

Joined

Last visited
Everything posted by MamiMB
Thank you, I appreciate the input.

Hi, I had my endoscopy in November and they said I had some Intestinal metaplasia.......I spoke with Dr. about it today and she said that she would like to do another Endoscopy but that it wouldn't keep me from having the sleeve. Have any of you had this come up? I'm going to have another one done Feb 28th just so she can look around some more. Apparently with risk factors it could turn into stomach cancer, although she said many people are walking around with it that probably don't even know.

My bad, the Dr. that is saying this is the one who did my Endoscopy, not the bariatric surgeon. She thinks it would be ok to do the sleeve surgery but I think I will talk with my bariatric Dr. to see if the RNY would be better. I don't have reflux so not sure what will happen. I just hope I can get the surgery.

I was required to have 4 nutrition visits, along with everything else that was required, my last visit on Feb 3rd is going to be the pre op nutrition visit and hopefully surgery scheduling after that. I think my surgeons office is scheduling out to April right now.

Hi David, my PCP is in the Franciscan network, I didn't realize they had a WL center. I'm leaning toward the sleeve but after reading all this I'm wondering…..I will be getting the endoscopy and go from there although I don't have any issues in that regard.

Hi David, I'm in Washington also. I have just started my journey, spoke with the Dr. and am making sure I have everything done, my insurance requires 4 months of medically supervised weight loss so I'm starting that in November, and I need the Endoscopy so I'm thinking I won't be ready for surgery until Feb-March 2023. Who are you seeing for your procedure? I'm going through MultiCare.

I am in my 60's and BMI is at least 40 right now. Did you all have to follow the protocol of medical weight loss first, and have all the tests that I hear about? Trying to get an idea of how long it may be between my first visit on 10/11 and possible surgery date. I have had most of the tests that I've been reading that are required, except the psychologist.

Thanks Shoppgirl! I'm trying to think of everything I can for my appt. I'm thinking the sleeve would be the best for me but I'll listen to the Dr's advice of course. How long is the wait in your experience from first appt to actual surgery. I know tests are required etc...I have researched the heck out of this lol!

I am just starting my journey also, I have an appointment on Oct 11 to see the Bartiatric Dr.