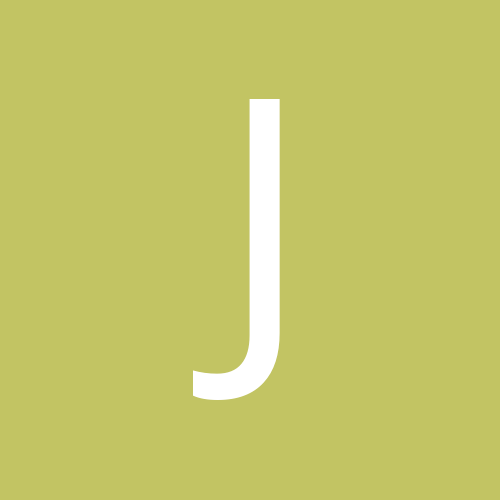 JustJazzy
Gastric Sleeve Patients
Content Count

103

Joined

Last visited
Everything posted by JustJazzy
My scale finally moved! Finally lost 5lbs hoping that this is the start of the scale moving again

Thank you ! Can't wait to try

I'm a few days post op and I'm finding it very hard to get my protein. Since popsicles are the only thing I can really tolerate. Anybody ever tried making protein popsicles ? I found a recipe on google I was going to try or does anyone have a recipe.

I feel the same. I started working out and I'm walking religiously and this scale is STUCK! I just want out these 200s.

Yup! I'n the same damn boat . On 3 weeks haven't gained but haven't lost a single lb and it's driving me crazy! All I'm eating is tuna and salmon as well! I heard it's normal for a stall hope it ends soon!

Pure Protein has a strawberry milkshake one that goes down smooth for me. About the only one I can tolerate at this point. And no sugar applesauce has been my life savor

I agree I can't tell when I'm full and I also get the same feeling. Some days I feel like I'm never full. I'm so lost. Tomorrow starts purée for me

I'm on my last week of liquid. Almost 2 weeks post op and I'm dreaming about tuna lol I can't wait to just eat something . My boyfriend has the nerve to ask me to cook 🙄

Hey! Glad to hear you're doing well. I'm 1 week and 1 day post op and I feel ok. No pain just a lot of head hunger can't wait for purée the stage.

Hey! Sipping just like you. No complaints , no pain feeling great actually 10lbs down week 1 post op so I'm excited about that.

You'll do great! I'm a week post op and feel great just a lil sore from also having my hernia repaired! You guys got this! Best of luck to all the rest of the Marchers! We did it.

Honestly all I can says is walk more. Have you taken any chewable gas x?

All of you guys are making me look bad. lol I'm 4 days post op and I'll be lucky to get 16oz down it's been a struggle for me but I haven't been using my water bottle. I'm going to try that.

How long after you had procedure did you start working out. I know it's way too early for me start. I've just been doing it so much before surgery and I don't want to lose that motivation.

Thanks ! Same walking is acceptable just don't over do it.

Just had mine on the 17th. You'll be fine. Good luck

I understand cause I'm 2 days post op and I feel like I've been hit by a truck ! I'm so sore even my damn neck hurt. I can't wait til I feel a lil better

Glad you're home and not doing so bad. I'm being released today they made me drink 24oz of water in order to be released. I have one more 8oz bottle of water left.

Hey guys! Just wanted to check in surgery was yesterday they also had to repair a hernia I didn't know I had. Not in much pain but sore as hell. @groovygal how are you ?

Ahhhh! Today is the day! I promise it feel like I was just stalking the doctor for the date. Today is the beginning of a whole new lifestyle and a better me! Anxious , Nervous and excited! Let's go do this @groovygal

Delayed not Denied! Everything happens for a reason I know that's not what you want to hear but it's not the end. In 90 days you'll see her again and pass and be on to a better you. Sending you positive vibes

Must be nerves cause today has been an off day for me too. Hugs to you too! We got this. Keep me posted on how you're feeling as well! We got this ! 💙

So I'm scheduled for surgery on Wednesday and I'm guessing my bf told his mom. So she randomly text me " FYI MY FRIEND HAD SURGERY GOT A CLOT AND DIED" like who the hell tell someone that whose about to have a procedure done. I'm beyond annoyed I'm already in my own head about the worst things that can happen and she thought that was the best thing to say! Sorry I needed to vent !