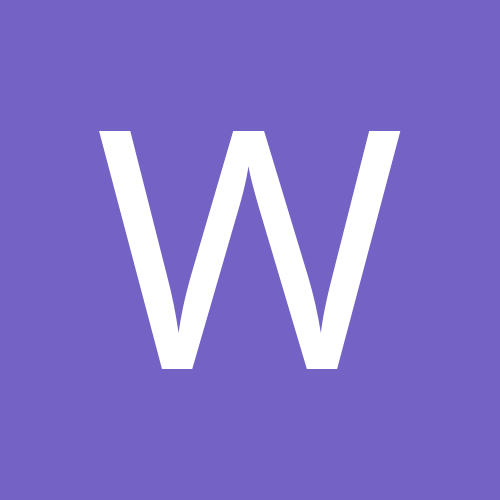 WeGettingThere
Gastric Sleeve Patients
Content Count

48

Joined

Last visited
About WeGettingThere
Rank

Advanced Member


Birthday

01/27/1997
Single Status Update
See all updates by WeGettingThere
Auditioned for something at school but didn't get in. Feeling kinda sad so I'm "depressed eating". I'm at work and I feel like every little thing is making me mad. Maybe the universe knew I had to focus on getting my surgery so I didn't get into any plays. Idk. Still sad though.

Thank you for that. I know the surgery won't solve my relationship with food. Sometimes I feel like I make all the worst decisions. I've actually been trying to get therapy since the summer. No one calls me back. Until like now. I have an appointment later on this month. Looking forward to it. I try to take it day by day. I spend each day thinking about why I should be excited for the next day. Idk if that's a good solution to my unhappiness but it's what I got for now until I see a doc.

Make a goal list each day 1-10. Make it easy things. Achievable things. Check it off as you go. Like for instance:

1. Get up/brush teeth/wash face/brush hair/dress warm.

2. Walk for 5 minutes (even if it's walking in place to Leslie Sansone or Richard Simmons from youtube). Do this 3 times a day. Morning/Noon/Night. Walk 5 minutes if you are feeling sad, depressed, anxious, or like caving and eating.

3. Plan meals/eat meals as planned. No snacking.

4. Drink your 100oz of water. (No sugary drinks or drinks with caffeine or calories. Break up with diet drinks.)

5. Watch comedies and laugh.

6. Breath deep. Look up "four square breathing" techniques and do them as exercise 3-4 times per day or when you feel anxious or sad.

7. Break up with any nicotine or drugs (like weed).

8. Pray or meditate for 20 minutes.

9. Journal your thoughts from today.

10. Go to bed at the same time/cover your eyes for total darkness/set clock and wake at the same time each day.

11. Optional but hard at this time...get outside to get fresh air and sunshine for at least 20 minutes per day.

Make your own list. This is kinda how I started out...

This is a good list! I will create my own list but I will definitely borrow some of these. I feel like the walking would be a good idea. I work a desk job so when I'm feeling anxious, I like to disappear to the bathroom and play games on my phone. lol!