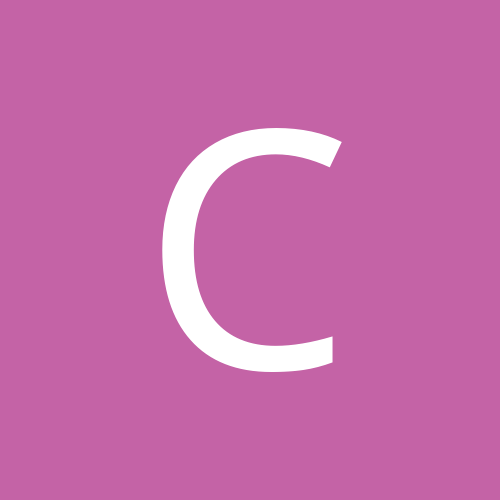 CurvyMom
Gastric Bypass Patients
Content Count

352

Joined

Last visited
Everything posted by CurvyMom
Try smooth move tea also.

Good morning- miserable- hit another stall since last Tuesday (that's two in less than 6 weeks) ...waaaaaaaah. Other than that great. Exercising a lot more and feeling good. how is your reflux- i saw another post you said you were having issues with it due to "lower quality" water

I am just about 6 weeks Post op and feel find. I won't say I am recovered because I still have a long way to go ...BUT I feel physically just fine. I can do normal activity and have felt pretty good since week 2...every day is better though.

I hit my second stall at 5-6 weeks and here I sit....pissed off. But I am really upping my exercise a lot now. It's not easy but I am pushing myself. Figure I have to do something to take my mind off of it. I told myself i won't get on the scale til the end of the month. If it hasnt moved by then I may have a breakdown lol Hang in there!

Took me about a week to lay on my side but I took Tylenol before bed and it absolutely helped. Two weeks and I could sleep on my stomach again without meds.

I keep falling behind-- 17- hold myself back because I procrastinate everything! 18- I wanted to write a book...have started and stopped several times (see #17). b-side ?-- drink more. FEEL BETTER!

Here's my lunch... it's not as high in protein as it should be but it's a nice change. I didn't eat quite half of the southwest veggie burger, but I gave the rest to my coworker so that's why it is mia. Was delish though

That looks great. I wish I loved eggs right now. Sweet cherubs are my favorite tomatoes if they are not from my garden

I am on the East Coast also....so glad to have the weather improving...cannot wait to get outside more. B-Sides Questions: Do you prefer certain seasons or climates over others? YES! Spring/Fall and I do like summer a bit...but Winter can take a hike! 15- one thing that lights you up- watching my son perform on stage and hearing him sing

Does not look slow to me at all. Keep up the good work!

Yes, that part is hard for me. I have occasionally taken a sip but now that I am eating solid foods it is not a good idea....so I just wait it out.

I would say no thank you- but I might get a differetn sort of drink if I was on vacation and I wanted to have a drink- depending how far post op I was. Beer won't ever be in my future again but I will drink again occasionally at some point farther down the road. It won't be my norm but I am sure I will.

Supportive, yes. Willing to change HIS eating- eh not so much. But he does want to join a gym with me....so we are going to do that soon.

This is AWESOME! Thank you so much. I just copied this whole damn thing to my email and notes on my phone and I am going to try to follow this - I miss veggies so much! Thanks again.

Yesterday I got the ok from my team to move onto all foods as tolerated but more specifically, raw fruits & veggies, nuts, grains (if I choose) but not potatoes, rice, bread..... So I have had fresh blueberries and a cutie mandarin so far and did fine with both (last night/today). It was heaven! LOL My question is....even though I dream of a huge salad with tons of veggies and a little chicken...(I know that isnt happening)....how did you start incorporating fruit/veggies (mainly raw veggies) and still hit your protein goals. I know protein first for life and I will keep that up but I really want to try having some veggies. I will prob have 5 small meals a day (plus a shake spread out through the day) and I was thinking of trying hummus and carrots tonight for my last meal. I also will have cooked vegs with my meals more if i can fit them. Fruit is pretty easy cuz i can just toss a few berries in my yogurt. TYIA

Good to know- i had cauli fried rice today which is fine but I really struggle with protein + veggie at the same time cuz protein fills me up so fast. Drives me bonkers but I guess this is life...for now at least. and I think the sugar i fruit is making me crave food- just food in general- I need to experiment but today i was hungry and I haven't been hungry at all yet. Only change is fruit.....sigh

Thank you for the replies and video- very helpful and interesting.

Ok, have to catch up here. 11- my eyes I suppose.... 12- let go of all the negative thoughts about this journey. Nothing will go wrong and I will lose weight, even if it's slow-er. How do you handle dissatisfaction / disappointment / discouragement in life? I think I used to eat my way through it before. Now I just have learned to cope better. No more wine /snacks to deal. I just accept it and try to move one. Take time to let it sink in and cry if need be and be human, instead of trying to just keep a strong face.

You're right.....but in the early stages (5-6 weeks) It's definitely frustrating when the thing goes up and down but not really down much Time to ignore the scale for a while......Im glad my scale doesnt review my hairstyle right now though !! lol

THis is great advice. i just nearly hurled my scale out the window this morning....so this is good to read!!!

9- I would tell myself not to give up 10- I think I am good at my job and I'm a good mom most days

Sorry you are feeling this way. I'm a little over 5 weeks post op and the scale is moving so slow but I am just sticking with it. I don't really get hungry unless I don't eat for a long time but I have the mind game struggles. I figure this is just something I have to overcome and you will too. Stick with it!

I am a working mom and i barely drink a shake a day-- so between taking care of my family, cooking meals, doing normal stuff at home, running my kid around, and working a busy full time professional job. I have no problem spending $20-25 bucks for a case of 18 pre made shakes If you choose not to do that- great for you but sometimes convenience is worth a few bucks to people.

I drink mostly premade shakes when I drink them and I don't make smoothies much but it works for that. I think I'd get the smallest most economical one if I was buying another one. It's a space waster for me LOL but some people use theirs daily and then you need a good one.

I didn't actually use my blender to puree anything except chicken salad one time and meh- i could have lived w/out that. I just ate a lot of yogurt, cottage cheese, ricotta bake, things like that. If you are not on your puree stage a long time, I wouldn't buy anything if you don't think you will use it in the future. That being said, I have the ninja, it has a few different attachments and I use it sometimes for shakes...but not much else.