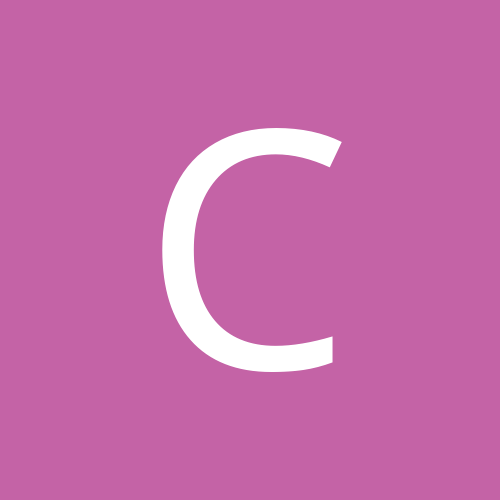 CurvyMom
Gastric Bypass Patients
Content Count

352

Joined

Last visited
Everything posted by CurvyMom
I had full liquids right away when I got home, then puree on day 7 ....I had my dr appt day 10 and was able to start soft day 12ish..... Full foods week 5-6 but that's been a bit of a challenge- the other stages went well for the most part.

Well, I certainly can throw up- and have done it A LOTTTTTTTT....ugh. But it isn't as bad as I thought it might be. Hopefully I am about to turn a corner and won't be doing it much more if at all!

Thank you. It's helpful to see comparisons. I did notice the eating a lot slower and if I have something like chicken salad (lots of dressing or whatnot in it) it's easier to eat and chew to mush versus tryingo to cut a piece of meat up and chew and take tiny bites. 1-2 ounce is about all I can actually get down if it's not in a salad or if it's not yogurt and cottage cheese...now I just have to keep it down!

A nurse called from my dr office....she said the PA suggests slowing down, chewing more (like everyone suggested) and likely chicken and red meat could be hard right now- also make sure food is wet- I said to my coworker ugh wet meat- like a cat LOL She also recommended I take a second dose of PPI at night for a week or so until my stomach feels better...so I am going to start that immediately and just SLOW down and keep trying things one at a time. baby steps it is.

CurvyMom replied to GreenTealael's topic in The Lounge

This is hard-- I have been lax some days about commenting and instead obsessing over other stuff...so that is my 21. I need to not obsess over things that are not in my control and just take it as it comes...day by day

No response to my email...so I called today and LM. Nothing yet-- dinner last night was a failure- 1 ounce of chicken thigh and about 2 ounces of soft cauliflower--- I couldn't keep even water down three hours later. UGH woke up today feeling parched! Water is fine today and I had really thinned out oatmeal w/ fairlife milk (which I hate eating due to the high carbs, but I really just wanted something warm). Now I am trying one hard boiled egg mashed up w/ a little light mayo and a laughing cow. sigh...what a PITA keep smiling though.

Maybe find a good therapist if you don't have one or a good friend to talk to....hang in there, you are doing awesome

I am clear across the State lol but this weather certainly has been sucking - I know I was not up to doing much exercise but I have been forcing myself. i HATE exercise....Id prefer to sit around and drink wine- BUT i cant do that anymore so I am trying to exercise a bit since I sit on my butt allll day at work

Congrats on your losses so far.....sorry for the complications you are having. I am having some issues w/ food at the moment also but I think it's likely ME....not slowing down, not chewing, etc. as for exercise, I live in PA also and well- inside! and free! youtube is your friend. They have any level and any exercise you want to do including just walking. You might have more energy if you do just a little exercise (speaking from experience here)- i feel 10000% better when I move a little. You are definitely NOT a failure though.

So I ate lunch very slowly- like 45 minutes slow. Had about 3-3.5 ounces of premade tzatziki chicken salad (so good) that I got in an 8 pack at coscto (4ounces each)....and a teaspoon of hummus with 4 slices of cucumber no peel) and 3 strips of red peppers. TINY bites and chewed to smithers and voila- no issues. Almost 1.5 hours later and I have been able to drink a premier shake and a bottle of water now. le sigh- it's probably me and my pouch having a love/hate relationship and trying to go too soon on some proteins. Still waiting on the NUT to get back to me though.

Yes...I think adding in some fruit has helped- just dont eat apples or bananas!

eek...I have not had any issues with miralax. I take a full dose if no movement for two days. But I haven't had to run to the bathroom at all. same w/ the tea. You have to experiment to find what works. Are you allowed any fruit yet?

I agree with this...I also did take smooth move tea last week because I didn't think things were moving right and I didn't have any horror stories from that either. Didn't really do a lot just seemed to go a few more times the nex tday but nothing bad.

I was told if you go past 4 days work from the bottom up (suppositories)....I haven't tried but it seems people here like them and they are not as bad as it sounds to me LOL. But miralax every single night ( i woudl take a full dose in a warm cup of tea so I don't notice it).....has no taste or flavor but makes the water a tad cloudy so tea helps mask that for me. Once you go and are more regular cut back to every other. I havent needed it lately but if I go two days I start it immediately....after one time of struggling and being in pain, no more for me! Good luck

Yeah, I think I definitely need to try this! I notice sometimes I just take two quick bites before I realize what i am doing and then that just ends up badly. I ate chicken salad yesterday afternoon and did this- I was actually talking to one of my employees but it took me about 30 minutes and I ate 4 ounces of non pureed chicken salad and really just took small bites, chewed well, and ate very slow and I was fine.

UGH --- hopefully she emails me back today. Shockingly I feel great otherwise....

NO this is full on throwing up everyting in my pouch- like today's breakfast of yogurt and blueberries, I still cannot drink water because it hurts every time I try--then i wait and have to force myself to throw up and it's almost like I have to really try to get the food out. it's hard to explain but I feel like i have something stuck...then out comes whatever (in this case blueberries all chewed up UGH). this sucks!

I got a lighter weight one to start so I don't hurt myself LOL

I did email the dietcian....but would still be good if anyone has any feedback- I am going to try to wait about 4-5 minutes between each bite of food at lunch and see how i do.

I can't say that i have BUT I just bought a weighted hula hoop to try some hooping to help my waist area....I have read good reviews and have friends that enjoy it.

I don't have a lot of issues, but if the smooth move tea doesn't work...the one thing that I noticed for me was as soon as I could and veggies back in, I was fine. My NUT said do not add fiber if you are already backed up because it can make it worse. I used miralax every night until my issues resolved themselves and not I am doing okay.....most days LOL

I take the procare quick dissolve sometimes. I alternate between those and chewable. 6 weeks post op... most days I prefer the chewables still for some reason. But I can swallow them with no issues. I have to take them right before bed though. Otherwise I get really sick.