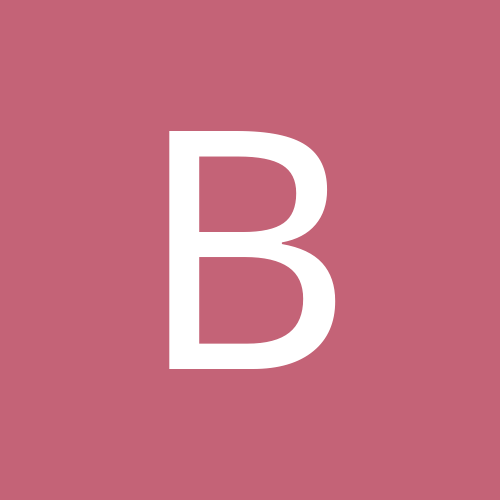 Bevanne
LAP-BAND Patients
Content Count

118

Joined

Last visited
Everything posted by Bevanne
I will be into the mushy stage soon. I would love some ideas and advice on what to eat? The full liquids is challenging for me to a degree. I find myself sooooo hungry! What helped everyone get thru the mushys? any favorites to share?

Thanxs Tiff...when you started mushies, did you then create the 3 meals a day, with liquids in between? How much do you think you actually consumed at each meal oz wise ?

Wow...Dr. Nick..awesome on how to get the protein down..then that leaves plenty of room for the water...cool!!! thanks..

Oregondaisy..your a wealth of information and I thank you . So nice to have people to speak with that are way further ahead on this journey.

What do you add to your chicken and tuna salads? I thought of adding sour creme? or maybe unflavored yogurt, then again the low fat mayo would probably be more to my liking. Do you add veggies to it..like onion, pickles, eggs?

Im on my 12th day out from the surgery, so yes, I'm in the healing stage. That is why I mentioned the creme soup. It is difficult to just drink 2 oz of that every 10/15 min. I am beginning to feel very hungry. especially now that I have begun phase 2. I have never seen the brown cow brand of greek yogurt in our wallmart stores in Fl.

Tiff, couldn't have said it any better..I wouldn't have another band if someone paid me to have it placed! I had a 2 year battle..thank God I lived to tell about the port flips, fills and unfills. gagging and throwing up 3/4 of the time..A total nightmare for me..it amazes me when I hear of someone who actually doesn't have any negative experiences with their band....I was willing to have the revision..honestly, I knew it was the only way to go..I couldn't wait to see that band removed.

Oregondaisy, Tiffykins...thanxs for responding..let's me know what Im in store for as time moves along. I guess everyone is different in what they can or can't tolerate. What types of deli meats? Do you roll anything around the meat? What about refried beans, are they tolerable? Who makes the greek yogurt? Tiffykins, you have a different type of yogurt right? I think you said before Oikos? Does it have fruit in it? When you are in the 2nd phase..sipping creme soup and protein shakes..they both go down so easy for me..a question, should I only drink no more than 2 oz every 10 to 15 min.? I could sip a cup of soup easy...thank you both for all that you share...

Oregondaisy..is that the way you have to eat meat for ever? Or are you speaking of initially?

I knew you were teasing, and everyone on here is genuinely concerned for one and all. Your humor was funny, but as you see..some of us jumped on you for your well being and safety..what a wonderful group of people on here!!!..keep those funny's coming...hehe!

I had a revision on May the 18th. So far I can say nothing to you but positives. I had so many issues with the band, and I mean many things going wrong with the band. It about drove me crazy on some occasions, not to mention the expense due to being a self pay. I like the sleeve thus far, and I truly admire all the people on here that are way further along that continue to give us newbee's good information. Stick around and by all means, in my humble opinion...Go For It!!!

Im on day 11 so into the protein shakes and creme of chicken soup, yum! After my first week I felt light headed, hungry at times and not as much energy as I would like. Seems day 10 I perked up. hmm, not sure what's that's about..I know I have been thru major trama to my body. everything is having to catch up. Of course our calorie intake is a drastic difference. With all that the body will react. I won't forcce anything but listen to my body when the time comes to advance a little further on the journey. I know it's going to take patients.

You just about blew me away until I realized you were kidding. Perhaps in the beginning you will long and desire for the foods you once had. Remember, we are on the path to wellness, we must choose wisely and in moderation. I guess your fantasy food in your head idea is substaining you for now. Later on maybe you can work on good choices in your head..It's a process..and I am a babe in the woods as well. With that being said, I don't want to tourture myself by thoughts of things that woud sobatage my mission. I know you were just playing. IN my head I think of when I can go on mushies and what that will be.

Wow, this post really makes you realize how major a change we have made. When I had a band this was the issue as well. Tiny bites, and chew, chew, chew.

Blessing to you and may you continue on your path to recovery.

Steve, you can get them at any gnc store, also if you have a vitamin shop around. If not you can order them online or from a vitamin shop catalog. Makes it so easy, it has been wonderful for me.

Honestly, I have had a pretty easy time getting the protein in. I drink broth that I made homemade. I drink flavored isopure in a bottle which is 40 grams. I do 1 1/2 of those per day. that's 60 plus what ever I am getting from the broth. Then I make jello and put the bullet liquid flavored in those and eat a little of that. I figure I am getting close to 70 if not that.

I am 10 days post op..I was wondering how much activity and driving is to much. I have a friend that is scary me to death saying I am doing to much..what would constitute too much? I have been driving for the last 3 days..various light weight chores, etc. She thinks if I continue doing what Im doing I will create a leak? I do have a physical job so am not going back to work for 2 weeks. I thought that was being good enough..ha! thanks for any and all imput.

My surgery was on May the 18th, for the last 3 days I have been out and about driving and doing various things. My girlfriend freaked out today when she realized how much I was doing. She said I was going to cause myself a leak by driving. Please anyone...ease my mind...

I am on day 10 clear liquid..tomorrow I go to phase 2 protein shakes..I am excited..I also had Dr. Aceves..Im following to the letter..expect maybe I am getting a little to much physical and driving..at least that is what my friend thinks..hang in there! as for the food commercials..i walk away or change the channel..

What a beautiful woman you are..inside and out..and such great wisdom and knowledge you possess, not only about this journey we are all taking for permanent weight loss...but of human emotions, desires, strengths..you are amazing..isn't it funny..it was you all the time...thank you, expertly put together!

Awesome...to you girls that did the sleeve early on in your life..bravo to you! My surgery was May 18th..had the band 2 yrs. prior..of course that's another story in itself...had WLS been as abundant, acceptable, and the vast information out there.. .I would have wrapped myself around this years ago..

Nice post..love hearing what a day in the life of a sleever is like. What kind of soft cheese? Sounds like youhad a nice variety going on.

Law Enforcement, working for the prison system.

I was wondering if anyone knows if it would be ok and not harmful to the sleeve and healing process to crush up a tylenol pm..or simply sleep in some liquid for sleep. I just had the sleeve a week ago but am having trouble sleeping I know I need to rest more but can't seem to fall asleep at night . I know I need more sleep for the healing process..Please, if you are knowledgable respond. Thanxs..