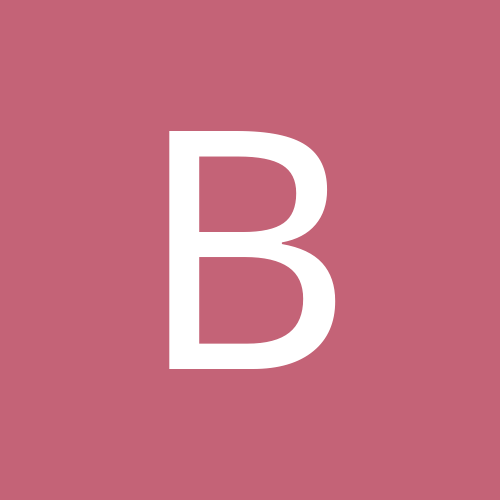 Bevanne
LAP-BAND Patients
Content Count

118

Joined

Last visited
Everything posted by Bevanne
C Walker..I never though of myself as a lite weight..lol..actually I had the band for almost 2 yrs. After having the band removed I gained 25 lbs. in 4 months..what a nightmare...I have since taken that off though..it is a slow process..I would rather lose it slow though..less saggy skin..hopefully working out will also help with that issue..

Believe it or not...all things will pass. The best thing you could do in my opinion is seeing your Doc. he will give you what you need. Believe me, it gets so much better..this will be behind you in no time. You will be loving the smaller clothes..it is so worth it!

I am 3 months post op..going to the gym and working out with weights 2 or 3 times a week. I get a tremendous amount of walking in per week as well. I have lost 30 lbs. so far. I probably only need to lose another 20 lbs. or so. Maybe that is why my weight loss isn't nearly as much as others?

I was banded before sleeved. Maybe Im wrong, I know when I was banded I couldn't have any carbonated beverages. Can you have them now that I am sleeved? I haven't had a beer or soda for over 3 yrs. now.

Tiff, your such a cutie..inside and out!

Bravo to all of us willing to make a choice to change our situation, and making it a positive one. Just like life, we will have wonderful days, then the days we wonder why the blues have set in. Attitude is everything. Sometimes we just don't get everything our way, but to have the ability to overcome and continue pushing forward is how we will succeed. Sometimes it is as simple as counting our blessing. All things will pass.

Thanxs so much for info. on the pouch test. Would be interesting going on it for 5 days. Im sure I will try it at some point. So far I am doing ok. Im wondering what the average weight loss is in a Months time? Im sure it also has something to do with the amount one needs to lose, etc. Just thinking out loud.

lotusflwr? what is the 5 day pouch test? please explain how that works..as for eating. I have always been able to eat fast. Unless I am eating a hard meat protein, everything else seems to go down so easily. It has always been that way for me. I am 10 weeks post op. Honestly, after having the issues with the band for 2 yrs. I was glad to see less complications with eating with the sleeve. How would one stretch the sleeve anyway?

I went from a band to a sleeve the same day. I was very fortunate and blessed that I have had no complications. The 2 yrs. prior to converting was a nightmare with the band though. Was skeptical going in, but all has gone well. Anyone I know that has had a sleeve with complication did get well and overcome. Just takes a little while to jump the hurdles and heal.

I had my sleeve in Mexico in May 18th.of this year. I bought enough Nexum to last me for 2 months in Mexico. The Dr. suggested staying on it for 4 months. I got a prescription from the Dr. today and went to have it filled. My insurance doesn't cover the Nexum..The cost was 180.00 for 1 month supply. I couldn't believe it. The Pharmacy suggested I try over the counter Prevacid..said it does the same thing as Nexum even though it is a different drug. Does anyone have any experience with either of these? I wonder if the Prevacid has the same effect? Any thoughts or feedback is appreciated.

Im seeing now that there are several other products that will give me the same desired effect that are much cheaper. Honestly I don't have any of the heart burn at all. Thanxs for your reply sparkle. Sounds like you are doing very well.

I haven't taken anything for about a week. So far, no heartburn. I am going to start takng the medication tomorrow morning though. I was told if you didn't take the medication for awhile after the surgery you could end up eating a hole in your stomach from the acid. That sounds scary enough to me.

Shouldn't we at some point come off of that medication? I thought it was a temporary thing Gary?

Thanxs Gary and Brittu...isn't this medication for the acid in the stomach? How long did you continue taking the meds? Dr. Aceves was my Dr. as well. Sounds as if both of you are doing well. Thanxs much for the response. Always wonderful to have your mind put at ease.

I was sleeved in May of this year. The problems your wife is experiencing are unfortunate. I have read of others having similar issues. As long as she has a good Dr. they will figure all of it out. It takes time and patients. I will say a prayer for you and your wife that she will get thru all of this and there will be a positive outcome.

I just had my first true solid meal tonight. I was among the company of many relatives. I had grilled salmon, broccoli, carrots and baked beans. I probably had 2 or 3 ounces of salmon. 2 bites of broccoli and 2 bites of carrot, baked beans 2 bites alsffI didn't even eat a forth of the meal. I was so stuffed. I was actually amazed about it. Seems I was always hungry on and off throughout this first month. Now that the solids are being introduced, I see why people lose lots of weight. What a learning experience, challenging as well. I could hardly believe it. It sure is nice though.though.

I will be on solids in 2 days. Knowing that eating the meat will help to stay full is a blessing. I am really looking forward to the change.

I am almost a month out. I have basically been hungry from day one. I was advised while in mushy stage to start eating 3 meals a day..no more..and between meals as long as I didn't go over the calories alloted..(600,800) and I had my protein at 70..I was ok. Yes I do get hungry and long to graze..but I don't want to get in the habit this early in my recovery..sometimes I chew gum, that seems to help a little, and when your drinking enough water, that also helps the urge to eat.

I was self pay also. Went to Mexico for a flat fee and had a wonderful surgeon..Dr. Achives. Other than the plane ride and being out of the country, it has all worked out thus far. Luckily I have a Dr. in the states doing my aftercare.

My surgery was May 18, I am also experiencing weight gain of 3 pounds,,seems to go back and forth. I at one point got upset, then understanding how everything works realize, I need to lighten up and just enjoy the journey. I am also in the mushy stage, but I didn't realize we could have meat ground up. I was thinking my Doc said not to have meat until the solid food stage. What is everyone eating for mushies? Also, I am not going over the 800 calories a day..sometimes less..although, I do feel hungry, maybe it is head hunger..I don't want to push it though.

I know I probably shouldn't be getting on the scale every morning, but what can I say..I am post 16 days out and I have noticed the scale isn't going down but up. 3 days ago it creeped up a minimal amount..less than a pound..I didn't stress then..but since the last 3 days I am up 3 lbs. needless ro say..now I am thinking I have done something wrong here. It took several days to climb up the additional pounds but I am here. Is this normal? I am only in phase 2 of liquids. I start on mushies in 7 days and am wondering if the scale will continue to climb with normal food...if you have any thoughts , or similar experience Please post.

Wow..so amazing, everyone's stories seem to be different. I am only 16 days out but hungry alot. Do you think it's because you are on solid food? I can't imagine having to force feed myself. I know you need some nutrition, but no appetite in a way sounds like a blessing..especially if you can tolorate the protein shakes and water.

Your doing wonderful..I know what you mean by the head hunger. I seem to be hungry alot!

I guess your right, although I haven't been out in the heat but very little lately. Non-th-less, it does suck! makes me feel like Im missing something.then you know how the old mind comes into play..ha! you were drinking more than the alloted ounces per 10/15 min. your pouch is stretched..I could go on and on..but then I have to catch myself and ease up..knowing good and well it is a process.

I wouldn't bring anything up initially. If the relationship had gone to another level, then sure. When your comfortable. A guy wants a girl that looks good. I think most men don't care how. I also don't think they sit around wondering if you will be large again one day. They didn't know you before. They only know you in the present. We all have a past. I say be positive about where we were and the changes we have made. If a guy doesn't "get it" then Run...He isn't worth your time and effort..