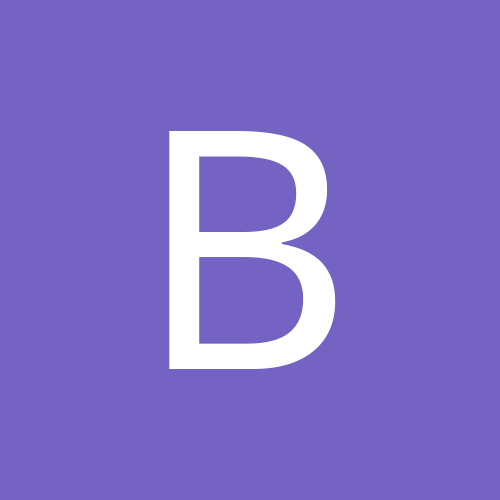 Booandfrida
Gastric Sleeve Patients
Content Count

43

Joined

Last visited
Everything posted by Booandfrida
Dr Dietrick in Tampa. Paid $14,500 for the sleeve. He has a payment plan for his portion of the fee (about $5k) but I paid all at once. Stayed in the hospital one night. I was able to get my insurance to cover the pre-op bloodwork and the EKG though by visiting my primary care doc and having her order them. She made sure not to say they were for pre-op (we were worried insurance would deny it then). Surgeon was excellent. My surgery got cancelled because of the hurricane but he cancelled his vacation the following week so he could take care of the patients like me who had missed their dates. I am 5 months out and had to get my post op bloodwork two months ago. Tried to fool insurance again but since the tests were all for vitamin deficiencies it was pretty obvious it was for post bariatric surgery testing. It was all denied. Ended up costing me $1200. That was a cost the doctor did not prepare me for. Luckily I don't have to get tested again since my levels were all ok.

Quorn is vegetarian, at least the ones sold in the US. Some products do contain milk and egg. But all products are safe for vegetarians. The vegan products have even been accredited by the Vegan Society.

I know that in the scheme of things, a postponed surgery is not a big deal. I am in Tampa and my surgery was supposed to be on Monday. My doctor's office is rescheduling for...October 9th! I am so sad right now...I had mentally prepared myself for this, did the liquid diet for 2 weeks, scheduled the surgery in advance of work travel. There's a chance I can get it done on Sept 18th -- but the doctor isn't sure...so I will have to stay on the liquid diet through the hurricane.... Again, I know these feelings are selfish, when there's a hurricane that will affect people's lives. I'm just disappointed right now. Damn you, Irma!

I was the same way with liquids. I felt like I could just keep going. That will change once you start solids. I am full after one scrambled egg now. So be patient, that hunger goes away once you can eat "real" food.

I was still bloated from gas at one week. Give yourself a few more days. It will come off!

I had terrible shoulder and chest pain the first week too. Doc said it was gas related and I had to walk more. I don't know if walking helped but I did it and the pain subsided after the first week.

Eating too fast? Are you eating too soon after drinking?

On puréed, they say you should eat every 4 hours. So you're doing good! I was really hungry on liquids too but then I started adding sugar free popsicles and the bariatric brand protein soup. I don't understand people who say they are full on just shakes either!

Are you eating enough? How about walking? Do you still feel bloated from gas?

Oh my gosh! You have been through so much. I'm glad you finally got your surgery (and also hoping your mom is doing much better and your house is ok). Who would have thought anemia would be the clincher? Ugh. LOL about being a wisp. Yes, if only! I ended up being on the pre-op diet for 3 weeks. But I got the surgery and all is well now.

Soft food by day 3? I am so jealous! Good for you!

Swiss Miss light hot chocolate, low sodium v 8, Campbell's tomato soup at hand (soup at hand has less sugar than regular tomato soup and is more watery). Juice that has been diluted by half has been helping me, I've been so weak and mentally foggy. These are all on my docs list for the first 2 week stage.

You should try Quorn products. Soy free and gluten free vegetarian sources of protein. They are mushroom based protein - but they don't taste like mushrooms I swear! The Turk'y roast is my favorite - beats a tofurkey any day. I even got my meat eating father to eat it more than once. The Turk'y roast has 100 calories, 13 gr protein and 0.5 gr sugar per serving. And the serving is larger than you would think.

I am 3 days post op too and having the same problem! I am going to try upping my liquid intake since I know I don't get enough there. I also have some vitamin chews...maybe having something to chew would help you. Can you freeze your protein shake and eat it like ice cream?

Hmm, could you say you are working with a nutritionist and walking? Both are probably true.

I am keeping mine private as well. If someone asks you point blank why you are taking time off, you could just say you've been working a lot and need a break. Or say that you expect the rest of the year to be very busy so you're taking some time now. Now if they find out it's surgery and want to know what kind, just say "I'd rather not say, but nothing to worry about." People 'should' know that means back the hell off.

I think you have to give yourself some credit! Who knows how cancer surgery would have gone if you kept all that weight on...or how the recovery from cancer would have gone. Menopause makes it really hard to lose weight - so it was wise (in hind sight) to have the surgery before they found your cancer.

I'm worried about this too. My surgery is Monday...but I did fall off the pre op diet when I had to evacuate for Irma. But back on liquids now til Monday. For me, it's stress that triggers eating. I'm trying to find things to take my mind off stress, like crocheting, yard work, walking the dog, giving myself a pedicure. It's really hard but this is totally worth it. I would say if you're worried about keeping up with this, try to find a support group or meet with dietitians regularly after or follow a post op blogger for inspiration.

I sometimes eat it with some splenda sprinkled on top. Not sure if artificial sweeteners are ok so soon after surgery. If you can eat scrambled eggs, you can add some cottage cheese to the eggs while still warm and it will melt into the eggs. I have also heard of people putting it in the blender to get rid of lumps and then freezing it. They say it has the consistency of ice cream then. I have not tried it though.

Glad it went well! Was it hard to keep the water down? Was there anything that surprised you or that you weren't expecting?

Congrats! Are you feeling hungry at all?

That would have been a good idea! I did fall off the wagon and have two chips ahoy Sunday night. But I am back on track and will burn off those cookies picking up branches on my street.

I went off track too on Sunday, with all the emotions leading up to the storm. Hoping we can all get back to normal soon.

I have seen the new forecast track and am familiar with the Naples area. Please stay safe and get back here as soon as you can after the storm so we know you are ok!

I'm in Tampa and I am blowing all the hot air I can muster to send that beast away from you guys in South Florida!