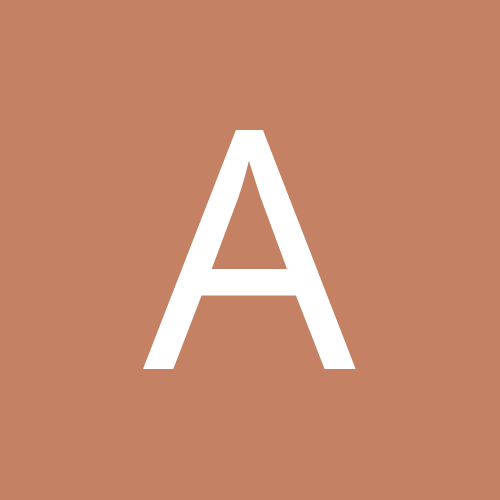 Content Count

129

Joined

Last visited
Everything posted by AmyR
I was back to work in 5 days, but I have a desk job.

I agree that your doctor should have given you some prescription pain killers for the first few days. It is only day 2. Take it easy, get some rest, stay hydrated and take pain medicine.

I have ordered off the kids menu without any problems. Never thought about the senior menu, maybe I will try that. Healthier choices on the senior menu, I would think. I also just order off the main menu and expect leftovers. I can sometimes get another meal or two from my leftovers.

I only told a few people before the surgery. Close family members and supervisors at work that needed to know. Also a few friends who had experience with lap-band and were a great support for my decision. That was a year ago and I have lost 75 pounds. Now when people ask about the "secret" to my weight-loss, I almost always admit to having lap-band procedure. But if they don't ask about it, then I just thank them for the compliment and move on. So, I feel like I'm not hiding it, but I'm not broadcasting it either.

I had my surgery last March. Mine went very smoothly and I have lost 75 pounds since then. Post-op wasn't too bad. The first day, I mostlly slept off the anesthesia. The second day I just took it easy and only moved around when I had to. The worst of it for me was shoulder pain from the gas. Do not keep it in!! It gets better with time, but the shoulder pain will linger for a while. I had my procedure on Thursday and was back to work on Monday. Just wore elastic waist paints for a few days until I felt more comfortable. Good Luck! I hope all goes well for you!

You definitely need more education on your eating habits, nutrition and more restriction.

I am having surgery in 3 days. One of the things I worry about it meal planning and preparation for my family after banding. I think it will be harder to make sure I am providing food and meals for them, when I am eating differently and not feeling hungry as much. Now I mostly just plan my meals around what I am hungry for or traditional meals that my family always eats. Any tips for meal planning and grocery shopping for others post-banding?

I have PCOS as well. I had tried everything to lose weight and keep it off. Finally, I found something to help me lose weight at a normal rate and keep it off. I was banded in March and have lost 65 pounds. I am in a strange position right now. My daughter is getting married on New Year's Eve. I have my dress and I'd like to stay at my current weight, so I don't have to get alterations to my dress. But I keep losing. Never had that problem before!!!

I agree with the other posters. Enjoy your mushy food! It sure tastes good after liquids.

Hope you have a good report and all is well!

Your surgeon should have a chart on how you should feel, when you are at the right spot with your fills. In general, you will fill up on small portions and not be hungry again until the next meal time and maybe not even then. You will have some discomfort when you eat certain foods (mostly breads, carbs, etc..). That is what helps me stay away from those unhealthy foods. And you will be losing weight!!! I will say that even without a change in my fill, there are changes inexplicable changes my band restrictions at any given time. Sometimes I can eat more than other. There are certain foods that bother me on a certain day, but I will have no problems with the next time I try them. So, give it sometime to settle in before you decide if you need more or less. Good Luck!

I agree with the soup suggestion. Baked fish would be good. Crab cakes are usually pretty mushy, if you like them. Mashed potatoes, if necessary. Sweet potatoes would be better, if they have them. Remember small portions! So, you won't need a whole meal, unless you want to take some home. Good luck! It's pretty early to be doing an outing, but I understand not wanting to miss anything.

Small bites and chew well. It is uncomfortable!

Surgery was no big deal. Not sure exactly how long the surgery took, because I was out of it, but I would say about an hour for the actual surgery. Most of the time is just for prep and recovery.

Consult a bariatric surgeon about your non-surgical options.

Do you have a general practitioner? At least go to him/her and have it checked out.

I am doing great! I am in the green zone. Have pretty much reached my initial goal. I don't want anymore fills and I actually don't want to loose any more weight until after my daughter's wedding. My dress fits perfectly and I'd like to avoid paying for more alterations. So my question is Now What? How do I maintain? As long as I'm doing well, don't need any fills and am not having any problems, do I need to go back to my doctor's office. Do I just go about my life and call them if needed? I never really believed I would get to this stage.

It's hard to get your mind around it, actually. You look at this small little portion of food and you think this is never going to fill me up. But it does! If you take your time and let the band stop you when you're full. That is really all you need. When I think I'm hungry or haven't eaten in several hours, I try to eat fast or eat more than I need, but eventually the band let's me know I need to slow down or stop all together. It's also hard to leave food on your plate or stop eating when everyone else is still going. Try to start with much less than you think you will eat, you can always get a little more, but you don't feel like you are wasting it. If I am out to eat, I almost always have a to go box or I share what is left with my family.

Hayley, It really has been surprisingly easy for me. I don't know that I am the best to ask for eating advice, but I'll give you all the help I can. First off, I really have no idea what the size of my band is and how much I have in it. I can't remember if they've ever told me. So here is a typical day for me. I almost always have a Protein shake for Breakfast. Occasionally I will have an egg or greek yogurt. lunch is usually protein and maybe some fruit/veggies. I eat tuna and chicken salad a lot. Just about a 1/2 cup and then a little bit of fruit or veggies with that. If I get hungry I will snack on almonds or a Protein Bar. dinner is usually my biggest meal and I try to eat the same as my family, except smaller portions and I usually leave out the carb side dishes. However, I can eat a small portion, if I feel like it. It also depends on the day, as far as how much I eat and what I can eat without problems. There are some days I can eat a cup or more without any problems. Other days I get "stuck" after just a few bites. I try to eat slow and listen to my body when it's full. Does that help? I also exercise 3-4 days a week. Both moderate intensity cardio and resistance training. That helps!

I have a recipe for Chocolate-Peanut Butter Protein Bites. They are yummy little balls of goodness. Take two scoops of chocolate protein mix, 1 cup natural PB and any other mix-in you might like (oats, raisins, mini choc chips, etc) Mix this all together and form into bite-sized balls. I keep mine in the freezer and unthaw when needed. Nice protein packed treat!

I have been struggling with this as well. After my second fill, I thought I was in a good spot. I was feeling like you are and losing at a good rate. However, I got greedy and decided to get another small fill just to see how much of a difference it would make. Thinking I would lose a little more a little faster. I was completely miserable after that next fill! I had heartburn pain and got stuck after eating almost everything. I decided to have that fill removed, because I just couldn't live like that. Unfortunately, I didn't go back to exactly how I was feeling before. I'm a little looser than I was before that "green zone" fill. UGH! Now, I'm just hoping to get back to the spot I want to be. I say if you are at a restriction level that you are comfortable with and are losing at a good rate, just stay there. Keep at that level until something changes.

Hope all went well and you are resting comfortably. Best wishes on your journey!