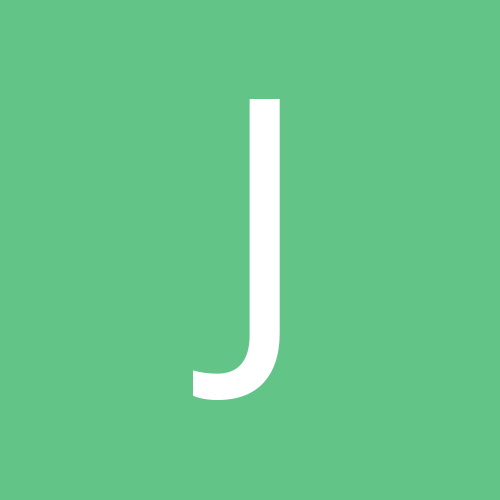 Content Count

38

Joined

Last visited
Everything posted by Jltambur
I am 10 months post op, and still don't have an appetite. Celebrate this, but make yourself get the protein in. Your body needs the Protien, and try to follow your doctor's orders on how often to eat. Do you feel full after eating small amounts?

I loved the taste of broth, both chicken and beef right after surgery. I also liked sf jello.

Those are great ideas, beach gal. I will have to try the pudding with Premier Protien! Thanks for the ideas!!

I went to my PCP today, and she was astounded at my success. But I was so excited when the nurse was taking my blood pressure, and did not reach for the extra large cuff. She was able to use the normal adult size cuff!! That felt wonderful!!!!

Had mine March 13th, and am feeling wonderful! I have lost 57 pounds, and feel great. I don't have the aches and pains I was having for so long. How are you doing?

I am 3 1/2 months out, and I feel absolutely wonderful!! I would think you would be fine, since you will be on a normal diet by then. I would recommend that you take protein bars, and avoid the buffets at all costs. It will save you all money. Have your new husband order a meal, and you can eat a small portion of it! Soups are also a good go to for me when dining out. Good luck, and congrats!

I love the Quest bars, and have never had a problem with them. I am 3 1/2 months out, and started eating them about a month ago. There are so many great flavors. I also recently learned a new trick from "The World According to Eggface" blog - you can cut these bars into 8 pieces, and bake them for a cookie-like treat! Check it out!! Good luck to finding a bar that works for you.

James, I just read your story, and it is so detailed and helpful. Thank you for sharing that along with your recipes. I am going to have to try several of them, as I love chili and soups! Thank you again!!!

Pudding, yogurt, cottage cheese, re fried beans - like others have said, since I eat so little, I repeat a lot of things that I enjoy.

This also has to do with the anesthesia we had during surgery. It can remain in your body for a long time, and cause forgetfulness and some memory loss. I have definitely had some of this, and I'm taking college classes! It makes it hard sometimes!! Good luck, all!

Hello ladies, I'm 42, and had my surgery on 3/13/15, and am feeling great overall. I am living outside of San Diego, and absolutely love it here. We are a military family and from Texas. I have about 100 lbs to lose, and have lost 21 since surgery. Not a lot compared to many others, but I am very happy with any weight loss. I would like to be buddies if you want. Julie

Hi dylhansmom, I struggled as well with the pre op diet. I lost about 10 pounds overall, but it was not easy. I drank a lot of Protein shakes, and tried to cut way back on carbs of any sort. By the way, I am one month post op, and feel great! I'm really sorry your Drs office isn't being more helpful. Mine gave me great tips on what to eat and not to eat. If I can find where I put them, I would be happy to email them to you, if you would like. Julie

Hi, my name is Julie, and I had RNY on March 13, 2015, so am still on the puréed/soft diet as well. I am having trouble getting my protein and water in. Any suggestions? I hope you all are doing well!

I agree, I would call your doctor. I am three weeks post op, and do not feel hungry at all. When I eat, it's because I know I have to, and I can eat 1/4 to 1/2 a cup of soup before feeling full. If I try to eat any more than that, I either start to feel nauseated or start to burp a lot. That is my pouch's way of telling me to either slow down or stop eating. I really listen to it, and haven't been hungry or sick. Good luck to you!

You should feel great about that amount of weight lost. I am 3 weeks post op, and have lost 18 lbs. and I'm celebrating each pound - I have never lost 18 lbs in 3 weeks! Every person is different, and I am learning to love myself and the new body I am slowly getting!! Good luck to you! ????

Good luck to all of you. I had my surgery on March 13, and already know it was the best decision I ever made! Just know that the first day is the worst, because of the terrible gas pains - they feel like someone is squeezing your insides. But, then they gradually go away, and you start to feel better. Let the nurses help you get up to walk. That helps the gas go away some. Once you are home, drink as much Water as possible, but slow. I tried to get up and walk around the house, or at least to another room once an hour or so. It really helped! Luckily, incisions are not a problem, so once your pain subsides, you will be getting use to the new diet, and way of eating. Again, best of luck!!

My surgery was March 13, and I have been having Protein shakes, yogurt, Jello, chicken broth since day 2. I am allowed to start trying some puréed foods tomorrow, so will start with a very lightly, runny scrambled egg, and maybe some cottage cheese. I had hiccups the night of my surgery, and thought I was gonna die!! I haven't had them since. You might be going too fast on what you are eating. Your body may not be able to process that yet. As for Protein Shakes, I love them, and mix up a blender full almost every morning, and drink on that all day. It helps me feel more energetic. I feel great, overall! I hope you can get rid of the hiccups, and get your fluids in! Good luck!!!

So sorry to hear about your troubles! Hopefully all the bleeding will stop soon!

I am 5 days post op, and honestly don't know if I have ever felt better in my life! I have such a positive attitude about the changes I have chosen to make. During the pre op diet, I Protein shakes became my best friend. I had 3-4 a day. You just have to make up your mind that you will be successful, and you will be able to do it. There is a reason we need this procedure, and many bad habits are probably behind a lot of it. I was also a diet coke lover, and had tried to cut back before, but when I completely have them up during pre op, I had a terrible caffeine headache for half a day, and then was fine. As for carbs, I know what they do to my body, and how they make me feel, so I don't touch them. You can do this, and will be proud of yourself for sticking with it. Best of luck to you!!