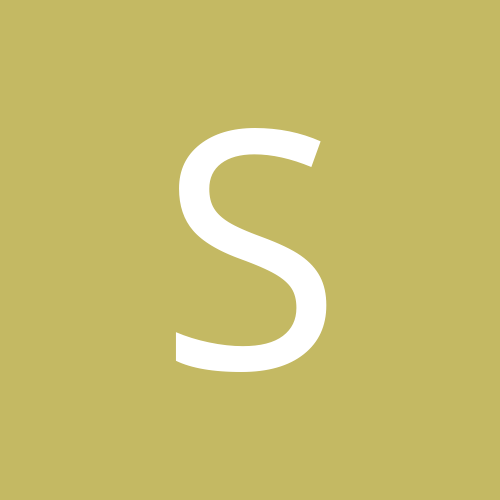 Stella S
Gastric Sleeve Patients
Content Count

507

Joined

Last visited
Everything posted by Stella S
Best healing to you. It takes a lot of guts and perseverance sounds like you have both. 💛💛💛💛

Well the first round my spouse was supportive. Fairly so when I had my arms done. By round 3 thigh lift he dropped me off at the hospital and I had a private duty nurse for a few days. The last one there were complications and he came through bringing me back to the doc, the ER and running to the pharmacy. ... overall I suppose he has been supportive if not for the last Surgery - he is my emotional rock. He is awesome and clearly does not fully understand but does except. He was less understanding of the WLS which was very very scary for him. As for the money aspect... I used mostly the money allocated for my extra expenses. All said it was the price of a car. I do not think my spouse ever fully understood how uncomfortable it was for me physically. I spread the surgery out over three years and you better believe he has a new car.

Well done Mike. Well done! So how does it feel?

3 weeks out and healing! Seems like 80 to 100 g for males is pretty normal. Get your water in and heal. I concur i stair stepped my weight. Up a bit then a drop then nothing then up a bit then a drop.... repeat Also many years post op and I try to keep my food pretty clean. My rule of thumb is a couple ingredients that I can pronounce!!! Best to you

Loving that you're inviting friends to do a variety of activities. Trivia night, lectures, a coffee. Anything that changes the dialogue from food weight alcohol. One of my favorite things is to connect to look at all the holiday decorations as they go up! Previously I attended craft and art events, plays, festivals, outdoor concerts, kayaking and various 1 shot classes enjoy finding new events and letting the creative juices flow

Still sending you good vibes.

I like that some out weigh their teen self. I weigh more by 12 lbs but am so much healthier!!!! I think I look better 30 years later but definitely older.

Hoping you are healing. Perhaps freezing some isopure into pops. Surgery always gets me down Think it is General Anastasia. Best to you.

A couple days behind,, yes I'm still freezing all the time all year long. Clothes do not help the only thing really is a hot shower or submerging in tub Somehow other than once before my surgery I have not been to see a dietitian - so much for that center of excellence. I am thinking about a dietitian to help me a adjust to next stage - tmenopause Then I recognize probably not sure don't think... honestly I went from WLS to plastics and now recognize to some degree I need to focus on other things. I need a hobby so i'm signing up for pottery classes

As you change your relationships change. it is how anything and everything works I think after the disruption friendships even out. Yes some were unhealthy and are no longer and I have different friends some same friends i will say I am super happy after5 years. Not cranky Myth?

It is so close Hope the prep is going well.

I love the comment whatever motivates you. For me it was likely being able to engage in activities avoid disease - health. As for being sexy it is exhausting. I question other peoples motives more and do not dig attention Been a hell of a week so maybe next week I will be flirty. It is a mixed bag as I have have internalized some of the pressure to be beautiful which has been intense for over 30 years. Definitely all over fluffy's hierarchy. Except perhaps self actualization.

Sounds about right Bunch of procedures -LBL L b um inner outer thighs arms 45 k

If only intellectual answers could conquer emotional problems. It is not easy and not thrilling. Now tell me more about that metabolism.. I need to take a crash course. Think some of my summer medical complications sent my hormones into some delusional concept I am ready for the next life phase.

Well BD generally does not limit functioning but restriction will limit functioning and health till it kills. Both limit happiness - hope you seek help to allow decent choices. The loss phase was so exhilarating but maintaining is just the rest of one's life and can be such a bore. I am pleased and inspired to learn how each of us finds excitement and joy in new activities to keep a bit of the rush.

Hands-down silicon tape for arms. Plus I still don't even think about going outside without sun block . I used cream on my I'll be L with much success but used tape on my arms and tape on my legs for approximately 3 to 4 months. Places closer to creases cream is easier. I just chose mine on Amazon same that my PS gave me.

Wound separation is a pretty common side effect. Sorry you are unpleased. The doctors I have used have plans of care for complications and problems. It sounds as though your surgeon was able to provide a follow up care - I wish you continued success and a little bit more luck in your healing. Board certification and medical licenses and site-specific to plastic surgery are probably the best places to obtain reviews and practice information.

So exciting!! I wore medium to low support sport bra with front zip for a long time. Cheap - like TJ Max or target. It has been three years since my breast lift and I wear a 28 or 30 F in UK sizing. The 28 band it's super difficult to find around here so a 30 is close!! I still do not understand bra sizing. ☹️

Log food get water. If you know where you are then you can adjust. Best

That makes sense Then you can always have the thigh lift later if needed. Good luck. ft

I use protein bars. Never gone further than 60 miles or so bthough. Hydration is more my battle. Enjoy. B

Hey beautiful!! You are inspirational!!!! So much is possible.

Congrats and welcome to the rest of life!! Maintenance is all about enderance and dedication i🌈🌈🌈🌈🌈🌻🌻🌻🌻💛💛💛💛💛🦄🦄🦄🚴‍♀️

I had it all done. Definitely echo check the surgeon. For me fat transfer with breast lift made sense, I did not want the upkeep. Also I had Liposuction on inner and outer thighs prior to thigh lift - it left considerable excess skin. I knew at that point I would eventually have it removed and did Would it be at the VA or in the community? Start the process then see where it leads. If VA is funding the PS out of the VA it could limit the PS choices. Finally the VA does gender reassignments and major PS for wounded service members - not exactly the same but fairly extensive. If it were I would definitely follow the trail and see where it leads.

Losing regain is doable - I did it. For me Mary I need the support of the people around me Who want me to be healthy the support of people on this site who get WLS and continual reminders for myself. Stick around - some great personalities round here. I am sorry for the emotional struggles and death of your family members. Grieving is a process which impacts all our gut hormones and stress chemicals. I still log all I eat and keep to water and protein goals. Hi Crop!! Learning something new pushing comfort zone. Engage the mind and restive juices!! Refocus and formulate a plan.