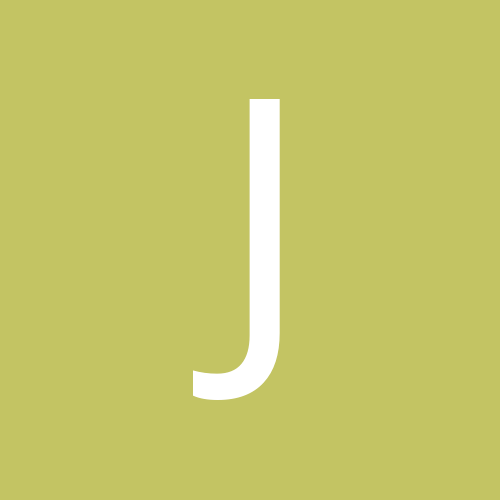 Content Count

770

Joined

Last visited
Everything posted by j.s.
Whoohoo, what a great year! Congrats!!

I have always wondered about those petitions, if they do any good at all or not. I think this will allow me to just delete and not care about them anymore. Thanks TOM!

Yeah, Yeah..I'm in..... sign me up!

I too started out at curves. I went for a year 3x week. Since i had not done any "real" exercise I decided to start at curves to get me into the routine of going. It worked great for me. I liked it, it is easy to do and in the beginning it worked really well for me. I just finished up 1 year and joined a large gym since I am now used to going to work out, I am hoping I will get rid of the last 50 pounds. I am looking for a more strenuous work out more with weight training too. I do think Curves is a great place to get started (of note: I have not heard of the other two places you mentioned... dont think we have those where I live).

I also had a fine time recouping, really just napped and my husband would go for walks with me which was nice just because I had company but really he just was here in care I needed him....little does he know, I always need him!!! (It was nice that he stuck around but he really didnt have to.)

That was fun but I will need more practice, it goes pretty darn fast and I got lost a lot. But I will visit there more often....thanks for the invite.

At one of my group meetings they had a plastic surgeon who talks about all the different surgeries they can do to us. I dont think I have enough guts (excuse the pun) for that. although I must say the after pictures were just incredible. Im afraid I am too chicken for it myself. I will just have to stay away from a big breeze so I dont flap away..

I went to curves for a year. I loved it. I have one just 2 blocks from my house and started right after surgery when I was healed enough to do it. For me it was just the ticket. I wanted to join a gym but seeing as I had never done any working out, this was a test run for me. I went 3 times a week and really the inches come off bigtime. It also was to get me into the routine. Now I am going to join a gym as I want a more strenuous work out and want to work with weight training more. I think Curves is a great place to get your feet wet.... I know it was for me. Kat- Curves is always doing one discount or another, I suggest you call and find out. If they dont have a WLS promo going they are probably having some other kind going...they are really good about that.

I too love popcorn but dont have it too much. I have no problems with it at all. I did also find the snack packs of micro popcorn are just great at home for when I need that popcorn fix. I sneak in water to the theater. If my husband is not going to have popcorn, I will get a childs popcorn and he will drink the soda and take the treat. Its a win/win.

Yikes! No way would I walk out there on my own accord. Heck they couldn't pay me enough and they'd have a big mess to clean up behind me.

I had to do pulmonary function tests too, but because I was a smoker. I flunked the tests and had to make another appt. to see a pulmonologist. Since it took like a month between appts. I was able to get on the patch and quit smoking so when I went to see the pulmonologist, she gave me a clean bill of health for surgery. It just ended up pushing my surgery back a bit but you do what you have to do.

I am in banding as I am in everything else, totally open. I have had nothing but great experience with my banding and telling people. I have not had any negativity at all and have support wherever I turn. It has truly worked for me. I am not a private person tho and I couldnt imagine this being any different. I do not feel "judged, watched, scrutinized" or any of those other bad words I hear people talk about. I have never once heard anything about any of this being easy for me and that is from fat people as well as skinny people. It is a very personal decision (wls)... If you are an open person, spill the beans if you arnt, keep the beans... its your body and your right to tell or not to tell. Do what makes you most comfortable and that will be the right choice.

j.s. replied to nursekathy2u's topic in The Lounge

I never seem to know from one day to the next if I can or cannot eat chicken. Some days I am fine, others not fine at all. For me chicken is one of those "do I feel lucky today" meals....and my band will decide if I am or not. Go figure!

Congrats!! It sounds like things are really coming together nicely for you!

Congrats on your banding- Here is wishing you a very speedy recovery!!

Lisa, I am so sorry for your loss. It is so hard to lose our furbabies. My sympathy to you.

Lisah25 Ohmigod!! Can you believe that here I was sure I was getting them spiders in my mouth.... even to the point of waking up coughing sure there was a leg in there stuck or something... I cant tell you how many times I woke my husband up!! Well now i hope I can get over this odd little phobia of mine but it is pretty deep seated as of yet. Thanks for the info. That is just a rotten thing to be saying out loud.... they should be ashamed!

Tooo too funny "Just" Paul - you made me chuckle out loud.

It is good to see you back! I miss your posts and hope to see you post more. Welcome back!

Ok so this brings me to my grossest bit of trivia, but according to a couple of posts back it should not be true (we can hope!!)..... I heard on the radio that..... "the average human being will have a spider crawl into their mouth (yes that says into) while they are sleeping at least 8 times in their life". Now thanks to this little bit of trivia that my mind cannot seem to forget, I am SURE I am choking on a spider leg or something every couple of months. I think I have more than the norm - just cuz its so very gross to me. my husband thinks Im nuts. Telly, back to this scorpian issue. How do you get them out of your house? they have them pinchers on one end and the stinger on the other- how do you get them up? Are they too big to squish. Do you perhaps put a bowl over them? Your view must be waaay good to deal with all them big scary bugs.

Oh my, I have a terrible spider story from when I visited florida that has to do with camping under orange and grapefruit trees..... moral of this story is.... Dont do it! Its bad!! And what is up with that scorpion in the hallway???? Arnt those poisinous? Can you spray for those? I guess living up north has its perks.... bug bomb once every couple of years and no more spiders here for a good long time.

I am so sorry to read this news. Whippledaddy welcomed me to this board and I always looked forward to his posts, they were special as he is special. My sympathy to all his loved ones and his friends. He will be missed.

I got one and I keep it behind my driver's licsense. It just has a pic of the band on a stomach and it has my surgeons name, number, and the fact that i have a lapband... that kind of thing. I got mine in a packet of stuff from Inamed that my surgeon gave me on my first office visit after my surgery.