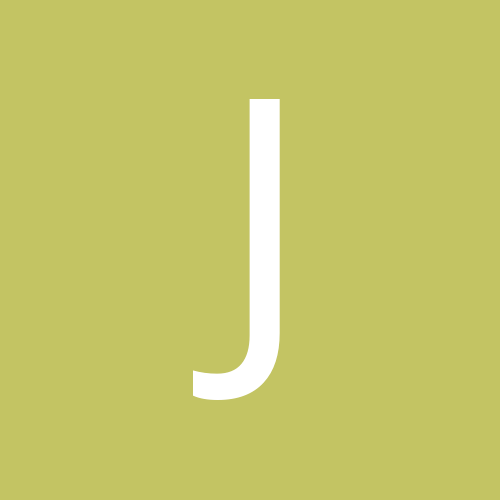 Content Count

770

Joined

Last visited
Everything posted by j.s.
I have to wonder what made her get the band to begin with. Did she really want it or just go along with it? When she started this journey was she all gung ho? Did she do the liquid diet and all that stuff? I question because you say she does not do anything and I just think back to myself when I was first researching and getting all my little ducks in a row to get the band. I had to jump through lots of hoops and was just so very excited. Has she just lost hope or did she never have any to begin with? I am with the crowd that says, you cant make her do this if she does not want to. Before banding if my husband made comments about what I should eat or not eat (something bad for me) it just made me want it that much more and probably more of it than I would have originally taken. It was my own version of "screw you" and I also think it was my stress mechanism kicking in and so I would get angry and do whatever I wanted to do anyway. It sounds like there may be a lot more going on with her than just a fat issue. I hope all turns out for you and your wife. Maybe she is just not ready for this right now and will be ready to give it another try down the road. I hope she finds the help she needs to be the person she wants to be. Good luck to you both.

I cant say as to what is better at burning calories or anything like that but I have a treadmill which I used and loved for years. I just recently joined a gym and started using the elliptical. I find it is much more fun for me. I dont know if it is just because it is something different or what but I really am starting to enjoy it and actaully look forward to my days that I use it.

Cmon penni, give us some more. Do you know when the show will air? Will it be this season yet? Will they tell you? Do you sit there and watch when they are doing all this stuff in and to your house or do they kick you out for the day? Oh... so many questions.....

I totally LOVE those placemats! those are great! pssss carlene, where did you find those?

I have told everybody and I still have not run into any of those issues described above. Everybody has been very supportive and sensitive. I have even been on a 9 month plateau and nobody has been snotty, they actually give me support when I am in my special plateau hell and not very happy about it. Telling people has definitely worked for me and I welcome that support.

Paladin, I am so glad you like it! I had a bit of difficulty because what I had planned on doing I dont think you would have liked (your not a girl). Then I thought cool, guy shopping .... but after I saw you had 2 small children I was afraid to go too goulish (I can get pretty bad) and traumatize your kids, so I felt this was a nice compromise. The window sillouhettes really look quite cool at night (from the outside) with the lights on - let me know what you think of them. Have a safe and Happy Halloween!

Show me a child anywhere, of any social background who has NOT blamed someone else for the choices they make (i would also extend that to most of the adults on this planet as well). It is easier to put blame on others rather than accept it yourself. There are awful parents all over the place whose children turn out to be wonderful people, on the same coin there are wonderful parents who do everything "right" with plain old rotton children. In the end we all make our choices for whatever reason we accept at that time. And you know what? In 100 years kids will still be blaming their parents or someone else and there will be this same argument going on...who is to blame? ...Will we ever learn? (i doubt it).

I love Halloween. In our area the kids come at night on halloween, it is so much fun. I decorate the yard, have pumkins carved and stuff hanging in the trees. I chalk paint big monster feet walking up the driveway to the front door (the little ones totally get a kick out of that). We got the huge cat that they walk underneath - it has strobe lites and spooky music (some of the littles ones really dont like that too much). My favorite part is this nasty huge spide I have that i bought years ago. I wedge it into cracks around the door so the kids have to actually put their hands right over this huge spider to ring the doorbell. It just cracks me up. they have quite the conversation about who is gonna ring the bell. Its funny. I used to dress up but had too many complaints from the parents about the little kids so I have stopped that. I have to resort to halloween socks and a nail sticking out of my neck or something minor like that. Yeah... halloween is great!

I think that is a great idea!

My eval was pretty long- a full hour but it was very simple. I really just talked with the counselor. She asked questions I answered them, very simple. My lady was actually quite nice and I was honest and upfront with her. I told her of a past weight loss attempt (85 pounds) and how that made me feel and the issues that I experienced that time and she told me that was good, I am aware of them and that if they crop up again, we can work through them. Because I did not know what to expect I was nervous but really it is just talking with somebody and it did not seem like she was "analyzing" me. Just be yourself and you will be fine.

Barbara 465- Thank you so much for the Halloween fun! I would love to post a pic so everybody could see but I just don't have that technical skill so I have to just describe..... Barb sent me a very cute door decoration (well that is where mine is going - on the front door). It has bones and a pumpkin and spider web on it. I also got a WONDERFUL bracelet. It is in bright orange and has just the cutest glass beads that have flowers on it. I wore it to a work meeting yesterday and got quite a few compliments on it already. It will go perfectly with some of my favorite blouses so this is not a just a "halloween time" kind of bracelet but a year round bracelet. I totally love that. And also she sent me a very cute pin for my coat ... it says "gone batty". I read that and just KNEW I had to be sporting that for work - it is especially fitting for my job, I think I will have to make that part of my work dress code - since they make me batty! Well, I love it all and want to say THANK-YOU barb.... you make a great halloween pal! :biggrin1:

I just recently joined a gym. I had a meeting with a personal trainer and told her my goal is to lose weight (60 pounds) and my bat wings. I want to do weight lifting. So our plan is for me to work out 5 days a week. Mon, Wed, Fri. I do warm up (rowing machine) then weight lifting and exercise bike. Then on tues and thurs is cardio. Well I finally got the guts to get on that ellipitical beast. My first time I was able to do 12 minutes. Today (my 2nd) I did 16 minutes. My question is how do you get your stamina up on that machine and what else do you do besides it? You must understand after my 16 minutes today I was totally drenched in sweat and my legs were pretty darn rubbery. I did do a recumbant bike after that for 15 minutes just because I thought 16 minutes is no work out at all. What kind of things would you suggest to go with the elliptical? Would you do the ellipitical first or after some other machine? And how do I go about getting stronger on it- I imagine I would have to get better sooner or later. I just feel like a wimp on that and want to get better at it. Any ideas would be helpful.

I did curves for the first year after my surgery. For me it was a matter of getting into a program close to home to see if I would do it. I did. I liked curves very much and the price was right. It got me into the routine of getting up and getting over there before work and I went 3 days a week. I did notice the pounds really come off. Now I joined another gym because I want to do more weight lifting and such but if I ever get to my goal weight I will be rejoining the curves by my house for maintenence. I think curves is a great place to start and hope you enjoy it as much as I did.

Well today I went back at it. I kept it at level 1 and was able to do a full 20 minutes. I sweat like a pig on that thing tho, my shirt was just drenched. It must be doing something. It just amazes me to see these people up on there as calm and cool as a cucumber - reading of all things. Yes - one day that will be me! I figure I will keep it at level 1 until I am able to do that without dying... then will gradually increase. When I go to the gym I see it taunting me... I will beat the beast! Tamiko- they also have this ski kinda thing it sorta pushes away to the sides of your body.... I just dont even look at that thing.... I know my limitations and I am quite sure that is one of them!

Thanks for the help guys! I am gearing up to take on the beast again tomorrow! I have been walking on my treadmill for well over a year now and I can do that at a pretty decent clip without any problem. It just amazed me at how much harder this seemed to be than that, but now I seem to have it stuck in me that I MUST master this machine!

for me chicken is definitely harder to eat. Slap a big ol steak on my plate any day.... no problems. chicken, it is a hit or miss for me. (all of my pb's have been on chicken...).

I am totally a cat collector. I have cat things everywhere, every room. I pick out stuff I really like and then it just snowballed and people give me cat stuff but you know, I really like cat stuff. My neice was at my house one day and she says to me.... You know what? You have 45 cats in just this one room (we were standing in the kitchen). I think I might be borderline obsessive/compulsive when it comes to cats. I also like to buy cookbooks, unlike the other ladies who actaully look at them, I just buy them - dont know whats up with that. ohhhhh and pens, funky pens... gotta love em.

Trish, I am so sorry for your loss. Even though your heart hurts terribely now, Know that one day it will not be as bad and you will be able to think of your pup with a smile. You will know when your ready to be able to love a little one again... take your time. I hope your heart fills happiness soon.

I like the free gift for bringing a friend. Since I dont like to go to those parties alone anyway, it is always nice when they give us the little token gift for coming with a friend. That is a great way to get people to bring somebody. One thing that I totally detest tho is when the person pushes you to have a party of your own.... If I wanted to have a party I would have, its that simple...

Vines, Keeping you in my thoughts.... best of luck.

I cant tell you what that was, but I know the gas pains I get are just unbelievable. Never knew that could hurt soooo bad. I hope it is not something worse than just a bad case of gas, I still get them occasionally and it still tends to suprise me when its really bad.

I lost some hair too but I can't say if it was 25%. That seems like an awful lot to me. I didnt have scalp showing through but I did lose hair for a month or two. When i started taking the Biotin regular it just stopped.