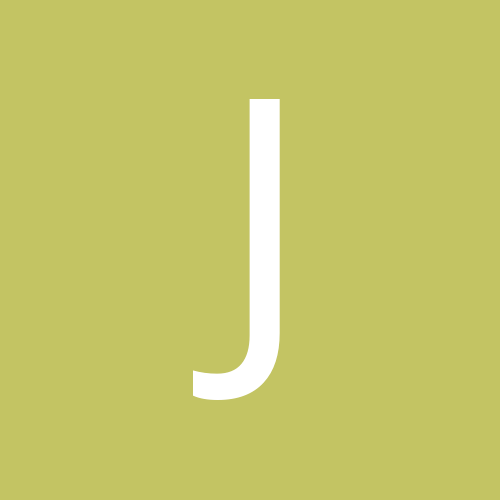 Content Count

770

Joined

Last visited
Everything posted by j.s.
Jorjet, I too have had that hairloss thing giong on, it does seem to be slowing down a bit now but for a couple weeks it was very heavy. (I leave more hair in the sink than my hubby!) I read on another board that for exercising to use a calander and put stickers on the days that you exercise, to give you a visual thing to look at. I have found that very helpful. I bought those little star stickers like teachers put on papers. I find that I like my calander to be very symmetrical so I really keep up with the exercising just to get the stars on that day. May sound foolish but it really does help me, give it a shot.

Mari Ann, I feel for you, that was an awful thing that happened to you but you have to realize it is not you, it is her. I think that others at your work will see her in a new light come monday morning and I dont think she will like the place she has put herself in. You just stand tall and know that others support you and I am sure they will tell you on monday and hopefully you will come to know that she is the flawed one, not you! She is an icky person. j.s.

I was allowed sugar free popcicles on the liquid diet, they really helped when I wanted to chew. j.s.

I too had to quit smoking a month before surgery but because I did smoke I had to do extra pulmonary stuff and it pushed my surgery back a couple of months. I have been smoke free since January. I did the patch. I found them to be extremely helpful, dont get me wrong I still had bad days and some extreme cravings but the point is they were just a day here and there so I was able to get through them. j.s. banded 04/08/05

I brought a pillow along for the car ride home, to splint with, it was a total lifesaver. Stuck it right inside my seatbelt with me. You will be suprised to find out how bumpy those roads actually are.

Michelle, I have a bad right knee and yes, my knee has been kicking up a storm these last couple months. At frist after surgery it was really good (I think that was the pain meds talking) then as time went on it was worse and worse. I think.... part of the problem was that I was taking NSAIDS before surgery chronically to keep the knee inflammation down and now I cannot take those and also the extra exercising, I think that has to account for some too. My doc told me to take liquid childrens Motrin for the pain, that does not really help tho so I am just waiting until that magic amout is lost and my knee feels better. My main issue is steps so I just go up and down steps like a gimpy dork, other than that it seems to be okay for the most part.

Surreal life. Dont know why but I gotta see it.

My hair is getting pretty thin. I lose it daily. Hopefully I wont go bald. I have only lost about 35 pounds so I don't know if that is it or protien is the issue or just from anesthesia. js

I am not sure if you are using the term "Living Will" as a generic term or the actual document. If you go to your local hospital you can pick up a "Power of Attorney for Health Care" document in which you can designate somebody to make you health care decisions in the event that you can no longer do so. Also somebody in the Social services department can help you to fill them out if you need help doing that and they will also serve as your witness (you need 2 not related to you). These forms are free and they (social services) are more than happy to help you get them and fill them out and will even make copies for you. If you have any specific issues about what you want or don't want done to you in the case of some catastrophic health event, then you need to make the time to get this form filled out and signed. Only you can take care of this for you. j.s.

Jamie, If you have slime you pb'? I get the slimy thing happening pretty frequently but nothing ever comes up, at all. I hear the gurgly throat sounds and occasionally I will hiccup a few times but nothing ever yakked up, is that still considered a pb? I have not eaten soft stuff after that and have had no problem the next meal either. You have me sorta concerned now. j.s.

desertmom, I have not had any problems what so ever. I do take a Prilosec solutab every night before bed per my doctors instructions but really feel no need for it, only take it because I was told too.

I was told no regular coffee until 3 months out. I have been drinking decaf (with a little reg. coffee every once in a while as a cheat). I think the decaf is a cheap fake and really want to get back to drinking regular coffee, I have promised I would cut back. Before banding I was drinking a pot a day, columbian dark. My mouth still waters just thinking about it. I am hoping at my July appt. he will let me have my coffee again. j.s.

Chicagoboy, I think that for about a little more than a month after my surgery I was nappy like that as well. Once I started on real food I think it started getting a little better. At my one month postop visit I told my surgeon and he just said that was the anesthesia effect, not to worry, it would get better. My surgery was 4/8 so I am over two months out now and I feel just fine (not nappy at all) but I remember being so tired for quite some time. It will get better. j.s.

My doc says liquids the rest of that day then go to mushy food. He just says, take it easy. j.s.

I was banded April 8 and I have lost 33 pounds so far. I have had two fills, doing the exercising every weekday. j.s.

I dont have fat dogs but I do have fat cats. My youngest is about 11 months old and she is just a little pork belly. She is as wide as she is tall. I feel bad for her. I am trying to control her food better and exercise her more but she is, after all, a cat and sleeps most the day. We have 2 cats so when she is done eating her food, she goes to the other cats food and eats that as well. j.s.

I have to think it is not how long I will live but what my life will be like that matters. I come from a extremly unhealthy family history with heart disease, high blood pressure and diabetes which causes a whole host of other nasty things. I think by losing the weight hopefully I will be able to sneak past the diabetes. That is my goal. j.s. banded 4/8/05

I have chronic knee pain and just last week when I went to the surgeon for my first fill we talked about it. I told him I was taking liquid Tyelnol which did not touch the pain, he said to take liquid children's Motrin (does it make it okay because it is liquid form or perhaps children form?). j.s.

j.s. replied to KRZYGIRLNSTL's topic in The Lounge

I am a medical transcriptionist and work out of my house. j.s.

Angiebell, Excellent Idea!! j.s.

Margo, My doc told me to plan on 3-6 months to get through the testing phase. Quitting smoking was bad, but quitting drinking coffee was even worse for me. I still want coffee all the time (I was a pretty heavy coffee drinker and we drink it strong) I still have to wait a couple weeks then they say I can have the coffee in moderation. Yeah, I thought about it all the time too. Did a lot of research. Came to this message board and the one at OH, read everything I could. I did buy that book that details the lapband and I did not find it helpful. I knew pretty much all of it by that time. I find the message boards just a wealth of information. I still check them out every day. My insurance was HCN with PBA. j.s.

Margo, His insurance girl is really good with insurance. I think I called up my insurance co first to find out if it was covered, they told me if it is medically nesicssary it was covered. The insurance girl she finds out if you would be covered or not. So you have to do all these tests that they want done (I don't know if that is what makes you necessary or not, still not sure on that one). I was a smoker when I started this so I had to do extra stuff, do a pulmonary functoin study (which I flunked) then had to see the pulmonologist (that took me like an extra month and a half with the wait time). So I started my first appointment in September and got my surgery April 8. I did not get a surgery date until it was confirmed that insurance would cover the procedure. Then it all went really fast. j.s.

Margo, Did you get that packet of stuff to fill out? From what I remember my first visit there was going over that packet of stuff in detail with the nurse. spent probably a good 45 minutes with her. (I had no comorbidities but extensive family history) so we went over that stuff. Had my pic taken (nobody told me that would happen) got weighed. She gave me the numbers of all the appointments I had to make and who to contact to make those. Then Dr. C came in and he went over both surgeries in complete detail and we discussed pros and cons of each. Then he pushed on my guts for a while. Addressed any concerns I had and questions were answered and that was about it. Not scary by any means. Make sure you have your list of questions for him so you remember them. js

I am a chinese pug, wouldnt you know it, I guess I sorta feel like a pug. j.s.