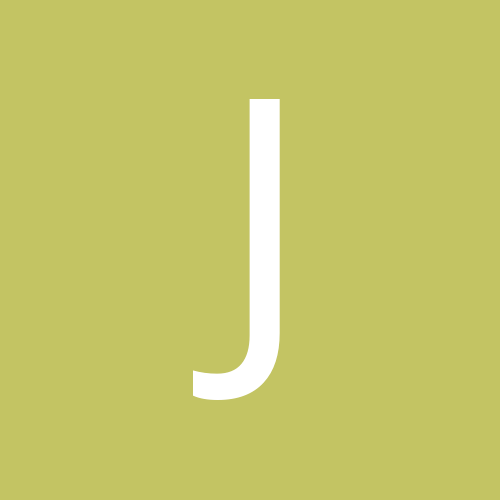 Content Count

770

Joined

Last visited
Everything posted by j.s.
He will be missed. He had a way of making people show their true selves.

I think the biggest thing you have to rememeber is to take everything with a grain of salt. There is a ton of great information, success stories and inspirational stories on this forum. Unfortunately you have to wade through a lot of crap every now and again to get to it. Dont give up on the forum just because you see a run of the naysayers. You will tend to see the same posters being negative over and over....just pass over them.

So what do you all think of the yoga stuff? some of that is pretty stinking hard - I apparently can balance as long as both of my feet are on the ground, the minute you ask me to pick up one, my balance is out the window! But I keep on givin it the old college try! My husband laughs at me. Honestly tho, I have gained some improvement in some of the ones that I have been doing for a while now. Sooner or later I think I will be able to stand on one foot without falling over!

:sad: My question is how do I do this? I basically work out mon-fri. I do ellipital machines, exercise bikes and treadmill plus I have just started to swim. So every day 2 of these for at least 1 hour per day is my cardio. I am not doing too much in the weight training. I also take 2 hour long classes for Water aerobics per week (that is not including in this list, that I do extra at night). So my question is, do they mean do ellipital training and bike every day for a week then swim the next week or do they mean swim monday, bike tues, ellipitical the next and so on? I am trying to change things up so I start losing again but I dont think i am diong it right. I just dont know what they mean by "change it up" and nobody seems to ellaborate on that. Any help sure would be appreciated. p.s. my swimming that i just started (last week) is only laps - different strokes and sometimes I will use a board and flippers for part of my laps. I do that for 40 minutes.

Thanks for the thoughts, Im going to keep trying to switch things around. I think I really need to start journeling my food and see if that is where I am going wrong. I also will start back up with my trainer to get back into the weights. I just started swimming last week and beside being totally differnt kind of work out, it is pretty fun although I have to wonder how much good it really does since I dont "feel" like I am working out when I swim. Keep your fingers crossed for me!

I like that the more you use the Wii Fit, the more things it opens up. Keeps it fresh and give that extra bonus. Today I played the baseball game with my brother and I was glad to see that my Mii was not a fat little Mii like it is in the Fit, she was back to normal being her cute little self. She is just a pudge on the Wii Fit...

I got my Wii Fit this last week and it definately is fun. I would not consider it a work out by any means but it is fun. I had to laugh when my wii mii got fat after I put my stats in. It used to be a cute skinny little thing - not so much anymore. Its kinda funny. I have found that is making yoga easier to do because of the breathing circle and I did like the running. I think it is worth the money.

I too just pre-ordered mine. I am very excited to get it. I do go to a gym but I think it would be nice to use at home for on the floor kind of exercises and that balance board. My trainer started working with my balance because apparently I am not so good in the balance area (news to me, I dont fall down to often!). I cant wait to get mine.

Dont I know it, we did finally have grass too - ugly sandy, pebbly grass from all the salt and sand this winter and yesterday it snowed..... another 15 inches..... I am so ready for winter to be done in wisconsin.

I wanted to throw this one out there.... I used to have a terrible time sleeping, literally for years. My doc did routine blood work and the nurse called me and asked if I was tired. I couldnt remember the last time I was NOT tired and I told her that. I said no more or less than normal, I dont sleep well (could never fall alseep) so...long story short, I was anemic. They had me take iron pills and I tell you about 2 months later, I sleep LIKE A BABY! That was over a year ago. Now I dont take the iron pills all the time, I hate that pill taking on a regular basis but if I start to have problems, there i am taking them bad boys again. Now I just try to take them regularly before and after my period to keep things my levels adjusted. Just a thought.....

I too was very fearful of flying. The first time I flew I had gotten some valium from my doc, just 2 pills, one for the ride there and one for the ride back. Turned out I took the one for the ride there but then I didnt need it for the ride back. I have also not noticed one bit of difference in my band when I fly.

I love my trainer too. I had him for a year and then had to give him a break ($$$) until next month. Then I can get me a bunch more sessions. Besides the fact that he has taught me tons of things, he keep me on track. He keeps me accountable for my actions, good or bad. I love my trainer and cant wait to get back to my sessions. He may be expensive but he is well worth it.

I am dying to get the Wii Fit but cant get any info on when it will be out. I have gone to several stores but nobody knows, all they can say is " I heard sometime in feb". Feb is almost over!

I too believe Curves is an excellent place to go especially if you do not go someplace now. I did curves for a year and it was mainly to get my butt doing something.... and to see if I would actually go.... I did, I enjoyed it, made some great friends, lost some weight and after a year decided I was ready for more and joined the gym I now belong to but it really got me into the habit to go and work out. I say its a great place to start and well worth the money. believe me a year really does go pretty fast. Also curves have great promotional deals every couple of months that cut down that membership price, check that out.

No, you are NOT too fat for a trainer. I had my trainer for a year and I had the exact same fears. I was pretty intimidated by my trainer as he is an ex-marine drill sargent and totally still looks the part. I felt like he would think I was just some fat slob. But after working with my trainer I have never been so wrong in my life! He totally motivates me, he helps me to do things targeted just for what I want to fix (under arm flab was a big thing and specific knee strengthening) not to mention pretty much the rest of me. He has taught me tons of things. He keeps me on track, he is a life coach and has become my friend. Dont be afraid of the trainers, if they are good at their jobs, they want you to do better and they want to see you reach your goals. Go for it, you will wonder why you didnt do it sooner!

I love the elliptical. My knees were very sore when I started going to the gym, but the elliptical does not bother me at all. I think it is much more "fun" to do. It did take me a while to get moving on it but now I can do an hour without any thought and my work out is strenuous on it. It is just more fun for me to use the ellpitical.

We also got a Wii for christmas this year. I am very suprised to find out that I really, really enjoy the boxing. Apparently I have a lot of pent up anger and this is the perfect outlet for it. I am the knock out QUEEN. Everybody who comes over must play and get their ass kicked by ME! Too much fun. I put on my heart monitor, it turns out i get my heart rate up to 150 within the first 5 minutes and it will stay between 150-160 the entire time I am boxing. Sweat like a pig while doing it too! I started out with the boxing game that came in the game and also bought a Professional boxing where you get to be more specialized. Try it!

I got a ball a long time ago. I mainly used it as I type at my computer (it is my chair) and I talked to a trainer about using it as such and she said that was great way to get used to them. You use many more muscles than you are even aware and of course as you get used to sitting on it you just automatically bounce up and down - just because. It is great for posture, core muscle strength and that is without even doing anything but sitting here typing. Now I use it for all kinds of exercises with weights and with a medicine ball - doing crunch type exercises. They are definitely worth the money!

Oh this is great, it gives me ideas. I am totally into Alternative and rock, No country at all. Here is just a taste of what I like (this is part of my ellpitical workout list). Bleed it out - Linkin Park Wake up, open the door -- Cexcells Somebody told me - the killers Pain - Three Days Grace Paralyzer- Finger Eleven what I have done - Linkin Park Semiotic Love - CexCells Steady as she goes- The Raconteurs Dont you Evah- Spoon Butterfly - Crazy Town Savin' Me- Nickelback An Honest Mistake - The bravery Stiff Kittens - CexCells 11 O'clock tick tock - U2 Its my life - bon jovi Animal I have become- Three days grace Dashboard - Modest Mouse Youth of the nation- P.O.D. I was made for lovin you- KISS Wolf like me- TV on the radio Land of confusion - Disturbed there are more but these are my favorites this week. Then I have seperate lists for biking and for treadmill.

I did try it and also found it disgusting. I totally understand why babies are always spitting that crap back out, and the slime factor is totally disgusting. I just chopped up regular people food in the blender really small and that worked fine and I got real food. Give that a try. Leave the baby food to the babies, they have no choice. :biggrin:

I totally cannot stand it when I hear "MY BAD" Drives me nuts. HATE IT. personally I have a mouth like a truck driver (not in a bad way, a colorful way!) I really could learn to control that a bit more than I do, but what if I started saying my bad, I would drive ME crazy, so I rather just swear.

I like using bands too. My trainer started me using them in our sessions so I bought me some for at home and use them quite frequently throughout the day (I work at home so am able to just take a few minutes out and do them several times daily). They seem to do their job AND they are fun to boot!

losinjusme- you have totally motivated me to start back up my running program. I was doing it and got to where I had to run 8 minutes *UGGGH* and then my knee started to bother me so in the time that it took for my knee to start to feel better well I think its been about 2 months now that I have not run at all. Shame on me. But now you make me want to start it up again and see what I can do! I think I may have pushed my speed to much thining it would be easier to run if I had the treadmill faster. I think this time around I will try it slower and see how that does. thanks for the motivation.... I needed it!

I totally LOVE survivor. Get all caught up in it every single time. I love to hate the people. I love the whole psychological aspect of it. GREAT show.

I did Curves for a year. I found it helpful in the fact that it got me to just get out at least 3 x week and get the exercise done. In the beginning it was a fine workout for me but by the end of the year I found I really was just going through the motions and not pushing myself. But it did teach me how to get out there and after Curves I joined a gym and got a trainer so I feel it did its job because now I go to the gym 5x week.