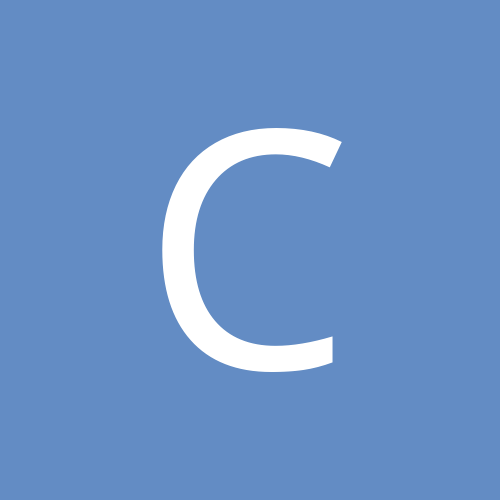 chefcoll
Gastric Sleeve Patients
Content Count

247

Joined

Last visited
Everything posted by chefcoll
All up hill from now on! CONGRATS!

Gorgeous! Be proud of who you are!!!

I was just wondering if anyone here has Crohn's disease. I am pre-op and because of this cannot do "regular" Gastric. I am wondering if you have been sleeved, has it impacted your Crohn's? Better? Worse? THANK YOU!

Thank you everyone! I have my upper endoscopy tomorrow. This will determine if I can even be sleeved because of reflux i never knew I had! Grrrrrrrrr! I was hoping to use the "better for Crohn's to be sleeved" card if I had to!!

FAILURE??? You just did something so courageous!!! Silly girl!

WOW! You are fast! I guess i was seeing what else it does that a blender could not! Pureed stage - it sounds like it could be very helpful! THANK YOU!

I have a very stupid question...what are you planning on using this for?

Pre - Op Dear Lord do i have a hard time getting these down! Right now i am TRYING to drink "Pure Protein" and the after taste with each sip is so GROSS! I have even mixed it w/ ice and 1/2 cup skim milk! Any ideas? Thank you!

Thank you everyone! I found the premier protein at BJ's - on sale! Still had a hard time getting it down and the smell was not so good either!~ I must be a weirdo!!

Sorta kinda on the same topic...my having the surgery is in jeopardy. I have Crohn's disease so the sleeve in my only option. When i had my upper GI it showed hiatal hernia and reflux (never had any symptoms). Now Oct 25th i am having an endoscopy. the findings of this will determine if my surgeon is comfortable or not doing the surgery. I cannot even put my mind in that place if the surgery cannot be done. I feel like I have worked so hard for this. I guess on the other hand, it is a good thing they are being very cautious. Has anyone else been in this situation?

On a good note (FABULOUS) - you have lost 42 pounds! Holy Snikeees! Also very jealous of you that are enjoying your shakes b/c right now i am dumping this crap i have been trying for two hours to get down!

I just looked at their site. It appears to me that the carbs are very high??

I just looked at their site. It appears to me that the carbs are very high??

The program I am in is very strict. Meeting requirements, weight requirements and lots of medical tests. I am A OK with this as i feel that want to know you inside and out! lol I have been working very hard for this and now have hit a road block. My upper GI showed not only a hiatal hernia but reflux as well. The hernia can be repaired during surgery but the reflux is the issue. I have NEVER had heartburn! I cannot have the "regular" bypass b/c of Crohn's disease. Last Monday at the medical director's appt she said the results of my upper GI could severely mean my not having the sleeve. I was sooooo discouraged. She then called me a few days later and said she brought my case to the surgeon. She wants me to now have an upper endoscopy (not a big deal - have had them before) and depending upon the results is contingent of my sleeve. Earliest appt for that is October 24!! PLEASE tell me SOMEONE/ANYONE has had this problem and it has been ok! Thank you so much!

Awold0 - wow! Thank you so much!

healthy wishes coming your way!