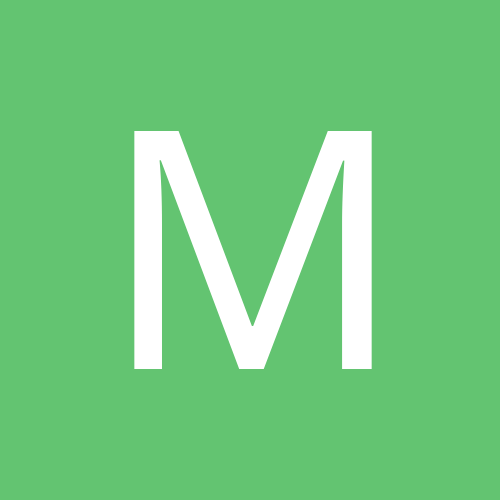 Mariposa Bella
LAP-BAND Patients
Content Count

1,748

Joined

Last visited
Everything posted by Mariposa Bella
Now, girls you've just insulted my favorite girls. I love the food network. Love Rachel Ray and Paula Dean and yes, even the very preppy Barefoot Contessa.

Okay, that is who I meant Holly, not Nicole. Who is Nicole?? Yes, Julie looked amazing.. Yep, I'm hitting the gym. I'm at 137 right now, and look okay, but a little tweeking wouldn't hurt me.

Did anyone catch the Biggest Loser finale last night. OMG, they all looked fantastic. Nicole looked absolutely stunning, and the blonde (the mom, can't remember her name) she looked fantastic, what beauties. I wasn't surprised who the winner was. Boy did those twin brother's look hot. So toned and healthy. They both walked away with new a new lease on life and a pocket full of money.. Man that kind of money would come in handy now. I am so impressed by all of them.. My little Kae looked beautiful as well. I need to get in touch with my personal trainer, I'm inspired, I look fine now, but I want to get toned.. I want muscles.. Look out here I come.

When was the last time, you took time to sit and watch your old home movies?? I did it yesterday. I am gleaming with a smile from ear to ear today still thinking of them. It was so good to see my little kids and how they have grown. We have really captured some great moments. What was even more special was seeing their faces when they saw themselves. Take some time, make some lowfat popcorn and sit with your family and share those beautiful memories together.

Mariposa Bella replied to Mariposa Bella's topic in The Lounge

I can't believe not one person has taken the time to respond to this thread. It is disappointing to me, I wanted to hear your funny stories. I still can't stop thinking of when I taped my two kids ( age 1 and 2) in their bathroom covered in baby powder. My 2 year old daughter poured the powder all over her baby brother. She is in there with nothing but a t-shirt on and bare bottoms and they are both covered head to toe in the powder. When I found them, I asked, what in the world are you guys doing.. and she responds nothing. Are you sure your not doing anything, nope, nothing. It is so cute, then she goes on to sing, sponge bob, sponge bob, shaking her bare bottom. It is way cute.. I know, I know, I'm a sap for the things my kids do.

Shopping??? Another thread made me think of this.. Out of curiosity, the people that hate shopping, is it because of the weight?? I know when I was fat I hated to shop.. I hated to see myself in those horrible mirrors and just hated the whole experience. Now that I am thinner and I look great (just kidding) I love to shop for clothes.. Love to try them on.. Or I should say I always have to try them on. Size doesn't mean anything these days, they all vary so much. Sometimes I wear a 6, sometimes and 8. Well, I was just wondering.

Mariposa Bella replied to TrishS's topic in The Lounge

It was so wonderful to see all my oldies on here. I got so excited when I thought this was a new thread. I love to dance and I was a cheerleader on a mom squad (last year). I love to cook. This year I'm helping my husband coach my daughter's soccer team.. I am team mom for my other daughter and son's soccer team. Basically my three kids are my hobby, my life revolves around their activities. I'm loving every minute of it.

I'm sorry that those idiots did that to you. Make sure that you do report it, you probably weren't the only one that they did this to.

Dear my sweet six year old daughter: Just wanted to tell you what a wonderful daughter you are. You touched my heart in a very special way yesterday when you were doing your Christmas cards. After seeing who you remembered, there were your bff's, your teacher and then Sabrina.. Who is Sabrina, I asked.. She is the lady that keeps my school clean mommy. I really appreciate that she keeps my room and school nice and clean.. So, my dear daughter, my little princess, you are blessed to have a heart of gold. Never change as you are truly special and I am blessed to have a daughter like yourself. Love, Your mommy Now isn't that the sweetest thing. Not very many six year olds are thoughful like her. But I guess it shouldn't surprise me last year at her old school she had me buy the cleaning lady a gift at the end of the school year to thank her for all her hard work. And I'll let you know that it makes me proud to have children like I do, makes me proud of the type of mother I am to raise such good children with hearts of gold.

I know how you feel, but stay positive. If you screw up there is always tomorrow to try again. You are headed in the right direction and although your surgery date seems far away it will be here soon. Sending lots of hugs..

Dear God: Thank you for everything you bless me with. Thank you for my wonderful children and husband. Thank you for giving me such a great family and for keeping them healthy and safe. I also want to thank you for letting my mother survive her surgery and letting her live another year and for keeping my dad's heart strong to resist losing his mother earlier this month. I would also like to say thank you for always being by my side and for keeping me strong through these trying times. I love and respect you and pray that you keep us all safe and in your arms. Love always, Estela

Everything she said.. I wouldn't say anything either.

Mariposa Bella replied to NP1978's topic in The Lounge

All of them, my collection is probably at well over 300+ I have a small fortune invested in them. What is even more wrong is that my six year old shares my love of purses and shoes.. At six year's old, she already has a ton of dooney's and juicy's in her collection. Yeah, I know it is crazy.

I'm soooooo bored... I was just thinking how at this time of year, I am on the site all day long (only during work hours, of course). Why you might ask?? Well cause I love ya guys..and because it is really slow here at work.. Nothing is going on.. It is so quiet I can't stand it. Share some of your favorite jokes, tell me a funny story.. I am dying of boredom.. Please, I'm begging...

Can one of the moderators please delete two of my threads in the rants and raves, the one called shopping and the I'm so bored. I posted them in the wrong place.. I have started another one in the right place. But I need these removed. :help:Please.. I am such an idiot.

Everything, except tortillas or bread..I can nibble on them, but can't eat a whole taco or sandwich. So I just eat the insides of taco's or sandwiches.

My fill doctor is an offical hottie too.. He is a Cubano, tall, dark and very handsome...But no crush, sweet on my eyes.. My hubby is also tall, dark and very handsome, so I have my hands full with him.

I know what you mean. I feel great at goal weight, but my face does look older now that I am thinner. I was a low bmi, but even so, 40 lbs, sure did make my dark circles appear more and my collar bones stick out, my ass droops, so do my boobs and the cellulite is more apparent and well I guess you take the good with the bad. And I do look really nice in clothes, but when they are gone, that is a whole other story..

Yes, they can, but at the same time, they get over things quickly.. One day they are fighting the next they are BFF... As parents, our first instinct is to protect, but sometimes we need to give our kids the ability to learn to deal with things on their own. I think that is part of growing up and becoming mature young adults.

Can we do it to child molestors, pedofiles?? I can volunteer.. Maybe if they were tortured they would stop violating children.

That is a wonderful idea. We really don't buy too many gifts for the kids. Last year I went to our local dollar store and bought them some toys (just so they would have something to open). My kids are grateful for anything we get them, they are not hard to please at all. We always travel at Christmas time to visit our family so the gift giving thing is not important. I do however love shopping and love the crowded caotic (sp?) malls. I use this time to shop even though its not necessarrily for gifts.

OH, I meant to say dirty.. I was the one having nasty thoughts.. sorry, my bad.

Didn't check out the website.. Just wanted to hear about why you felt so nasty.. Gotta get my mind out of the gutter.

Man and here I thought maybe you had a good naughty sexual dream or thought to share..