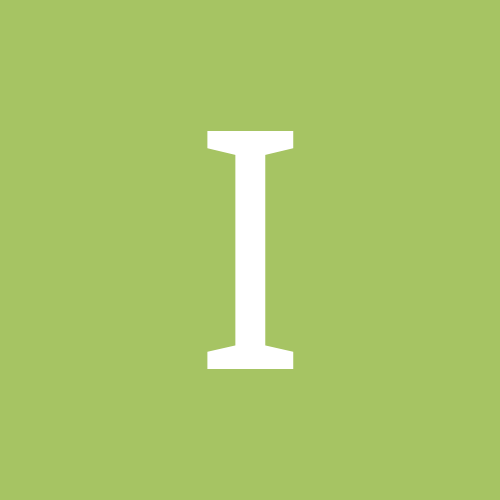 Content Count

283

Joined

Last visited
Everything posted by ishary
It started yesterday after I ate and its back today as well. Its a sharp stabbing pain under my left rib cage sort of. Any ideas? Maybe its not even surgery related????

Can anyone tell me how to deactivate my account and remove all my postings along with pictures? I dont see that option anywhere? Am I missing it?:confused

I went to Walgreens today..... Starbucks jelly beans are on sale 2 bags for 5 bucks! Yeah I just set myself up!!!

Hi Lan! I just sent you a friend request on OH. :thumbup:

what is your user name over there?

Well I found another site Obesity Help . com and I like the integrity of that site much better. I have seen a lot of the same members from here over there and I have a feeling its for pretty much the same reasoning that I have. Thanks for asking Lee!! I hope to see you over there as well. :thumbup:

Alex, I am not sure how to delete my profile nor do I have the time to sit and try to figure it out. Please accept this message as a formal request to delete my profile and all of my information, pictures and postings. I no longer want to be registered with this site. Thank you. :lol0:

WHOA!!! "Before I go shooting my mouth off again" LOL! You are too much Alex.:lol0:

I recently started on OH. I dont think I will be posting on this site anymore as I dont agree with "censorship" especially when it comes to something as important as this. No matter what your personal opinion might be - we all have a right to see what each other has posted or has to say- and the fact that certain unfavorable things are being deleted by the site owner is sleezy. I dont like that. So.............. hopefully I will see you over on Obestiy Help Tiffykins cause I like bouncing stuff off of you!!!

I am so very glad that you posted this!! I am one day behind you in surgery and I have been feeling the EXACT same way!!! I think the reason is that we dont have as much to lose?? We just gotta hang in there and think positive. I know I havent been getting enough Water in lately but............ Big Big H uG!

Oh yes do not forget the Vicks!! My whole family is addicted to Vicks!! (Kinda like the Dad on my big fat greek wedding is with Windex):001_smile: LOL!

I ripped that tape off a couple of days after I got home-but I had actual stitches too, not glue holding my incisions together. I just sprayed with bactine and when I had to get dressed and go back to work I put band aids over the incision site so that my pants would not irritate them. I put neosporin on them prior to the bandaid too. Not sure if I should have but they healed fine.

I didnt have at first but have since bought them. Cocktail Silverware at Bed Bath and Beyond - (helps you eat slower) Small "Fancy" plates. Chapstick. Good Luck you are going to LOVE your sleeve!!! I do!!!

I had the choice of either wearing them or not. I chose to wear them but really wish that I hadnt as they got ruined. They were brand new and the first pair of those cute little boxer type for girls that I have ever had. Oh well.... I was forewarned!! Oh and no catheter for me either:thumbup:

Whew!!! so glad that you chose the sleeve over the band!!! YOu made the best choice in my opinion!! Good Luck and keep us posted!! I love my sleeve!

YAY!!!!! Congratulations!!!! Woo Hoo!!! Happy Dance!!!! Oh Yeah!!! Big Big HuG!!!

I was the same way!!! Couldnt even keep the Water from ice chips down!! You passed the leak test and that is the main thing so try not to stress. I know I was told the same thing and it was really hard. Its just that your tummy is really really irritated in side and its going to take an extra day or so for you. I promise you will get better. xoxoxo

That is awesome! Thank you for the support!! I actually had my fill already! Prior to the sleeve I would have eaten at least an entire bag before getting sick of them.... Now I think I have had a hand full or so and yep done!! I love my sleeve!

LOLOL!!! I meant STARBURST....... I guess I had coffee on my mind as well. too funny!!

I never had any trouble at all taking meds directly after my sleeve. I admit I was pretty scared right after but I did and all was well.

More of my two cents I think it was major surgery too and I agree that the potential/possibility is there for many complications. I will confess that prior to having my surgery I really didnt research anything..... I had been on a weight loss roller coaster(lapband in then the slip with emergency removal)playing around with the same 80 lbs ---- all that left me feeling.... well feeling broken actually- just plain awful! I was desperate and just really showed up for surgery with one thought,"Make me Skinny, because I just cant do this anymore." I had already spent 14K on surgeries so not only was I broken emotionally I was broken financially as well. So...... Cost was the deciding factor with why I chose the facility and doctor for my surgery. Looking back knowing what I know now I would have chosen differently. Everything worked out though and I feel blessed. Now we should get back to the topic of his thread. Why are other doctor's names being hyperlinked back to another doctor's facility?????? LOL! Amen Sister! LOL!

LOLOLOLOL!!! That is so very funny!!! Thank you so much for sharing that with us!!! OMGosh so funny!!!

I have been reading through this thread and debating on whether or not to post my 2 cents... I really for the life of me can not figure out why why why there is all the defensive attitudes flying around regarding Surgeons. Let me first say that I had my surgery with Dr. Almanza @ the Hospital Jerusalem. I so far have not had any complications whatsoever. Nor do I anticipate any either. Dr. Almanza was wonderful and treated me better than any doctor here in California would have. That being said....... I have a daughter and possibly a son that will want this surgery. I would not refer them to this clinic. The fact that this is a lap procedure- doesnt negate the fact that there is still huge potential for some pretty serious risk. Should there have been an emergency with either of us that had our surgeries there where would we have been taken? If any of us needed blood what would have happened? The clinic is not staffed with registered nurses and all of us that had our surgery there know this- I am not bashing the doctor or clinic just stating facts. I guess when you look at it objectively - for me - in my case - I was willing to take the risk at the time with my surgery, but having been there and gone through it..... I would not be willing to have my son or daughter have surgery there. I would pay the extra $3k and have the surgery at a hospital with an ICU, blood bank and registered nurses for after care. I apologize if I have upset anyone with my thoughts and opinions. That is not my intent.