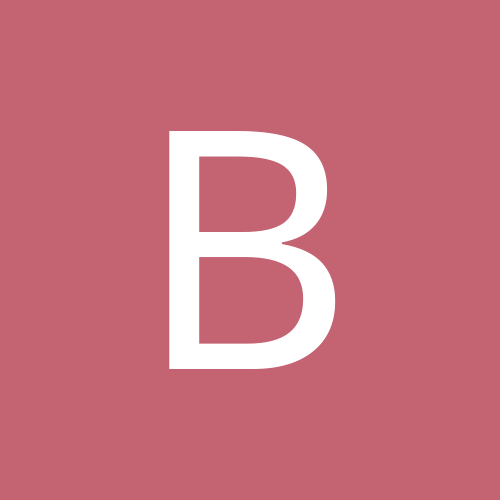 blondegal_
LAP-BAND Patients
Content Count

1,274

Joined

Last visited
Everything posted by blondegal_
Climbing a 20 ft cliff face and jumping off into the river. Willing lugging the beer cooler up and down to the river even though I wasn't drinking any beer. Pretty sure I was the only one of my girlfriends that had the strength to do it alone. Checking in at the airport and asking for a seat change and getting assigned the exit row (free of charge too!) Spending a totally awesome weekend with dear friends of 20+ years and never once being tired or wanting to take a break.

Weekends work for me... Thanks!

I'm not at goal yet (15 more pounds!) but I stopped counting calories about four months ago. And I've continued to lose. I just couldn't do it anymore. I knew I couldn't do it forever. That I had to figure out how to really LIVE with my band. And yes my weight loss slowed down. But I'm so much less stressed. And for the most part food has very little control over me. So I do relate to what the OP wrote. There's so much out there about post-op, getting fills, finding the green zone, but not much about just living life. I think that's why there aren't many long timers that post. You reach a point where you just have to figure yourself out.

Ok this is bugging me.... I think the math has gotten up. Hopefully I can attach a pic to show where it happened. Maybe OP can correct this.

Ok. You didn't make the healthiest of choices but you can't beat yourself up. Learn to trust yourself and your band. Think about what you might have eaten two years ago. Did you eat like that? Nope. You pretty much ate like a "regular" person on vacation. Be in it for the long haul - for the rest of your life. I truly believe it's about living a better life than the number on the scale. Don't spoil the memories of a great vacation with the worry over two pounds. Best wishes on your journey.

Most of us didn't gain the weight in just a few months so we shouldn't expect to lose it in just a few months. Over the course of 20 months I've lost 120 lbs. I lost more in the beginning and am now whittling down those last 20 lbs. But all those 3, 2, 4 lbs losses added up to that 120. Even the month I only lost 1 lb was still a loss. Just stick with it. It will all add up.

"Knife fight You should see the other guy Isn't it a great day for a swim?" People that remark on one's appearance (also known as asking a rude question) don't deserve a real answer.

I still read but rarely post. But I reached a goal today. I've lost 120 lbs. It's been a slow go lately but I'm ok with that. I've settled into living life and am no longer counting calories but still managing to lose. So no more feeling of needing to diet. Hope everyone is doing well & best wishes on your journey.

Ok Thanks for answering. Though it would still have been nice for Saturday and Sunday to have been included on the survey. What if most people had chosen Saturday morning? But that data won't be gathered.

So meeting on weekends is out?

Some one needs to volunteer to be in charge. If interested PM Alex.

Hey everyone! I haven't posted in a while. I do read weekly though. I've been working 50-60 hr/wk and just don't have any brain power left to comment. My weight loss has slowed way down but I'm no longer counting calories. No longer "dieting". Just letting the band work. And trying to make it to the gym. I need to lose 20 more pounds to be healthy. It will come off eventually.

Ok. Now I understand his concern. Never heard that before. I gurgle. Don't feel tight. And can gurgle with my morning tea which means I haven't had food in 10+ hrs.

Why is it such a concern that you made a dr appt? Are you in pain? Are you not eating properly? Do you also PB often? If you have no issues besides noise I don't understand why you would have an unfill. To me when I gurgle I just ignore it.

This concerns me. Maybe you mean simple carbs/sugars? Please say you're eating veggies and whole grains as we all need a well rounded diet though most of us concentrate on getting in a doctor-recommended amount of protein.

Were you given antibiotics after surgery? If yes, it could be your appendix and the antibiotics would have slowed down the infection. If you are having 6 out of 10 pain level then you should be thoroughly checked out. That level of pain is too high for having surgery two weeks ago. You should be on the mend and getting bank to normal activities. Best of luck!

blondegal_ replied to woo woo's topic in The Lounge

For her height she's now only about 30-35 lbs overweight. So maybe her wright loss has slowed. No matter the amount - 5 or 50 lbs - good for her. (And I'm not a fan)

I don't feel the article is directed just at obese people. I see points that apply to someone that might be anorexic too. And I didn't feel that it was a "do this to lose weight" article either. So it never entered my mind about what the weight of the author might be/have been. I think I'll read it again and see what I can apply to my life more.

I check labels as overall calories matter to me more than fat. But when choosing between fat free or sugar free (such as coffee creamer) I get sugar free. I just seem to reach my sugar limits per day faster than fats. And these limits are determined by some guidelines given to me by my doctor and specializing my settings in MFP. Some times at the end of the day I think I should just eat bacon as I have fats and a little protein left. Lol.

Just tell hubby what you need. He prolly wants the best for you and protein is very important to WLS ppl.

What's your percent body fat? Get that checked. Maybe you do now have more muscle than when you were at goal. Can you wear the clothes from when you were at goal? I didn't do the math from your examples but there is the thought of 40-40-20 Protein, carbs, and fats. Are your fats more than 20% of your daily intake. And switch up your exercise. Your body does get used to it. Even though strength or resistance training doesn't burn as many calories per session the muscle gained is very beneficial. Good luck!

While I don't agree with the original poster, it doesn't have to be about weight loss.

So boogers and semen are listed but you can't find sex under the exercise section?!? WTH MFP?!?

Commenting just so I can keep up with this thread. A few of us met in south Arlington over a year ago. Was hard to find a time that fit everyone's schedule.

My information was for track running. Forgot to say that. Sorry. I won't disagree with shorter strides for running terrain. Don't have knowledge of that.