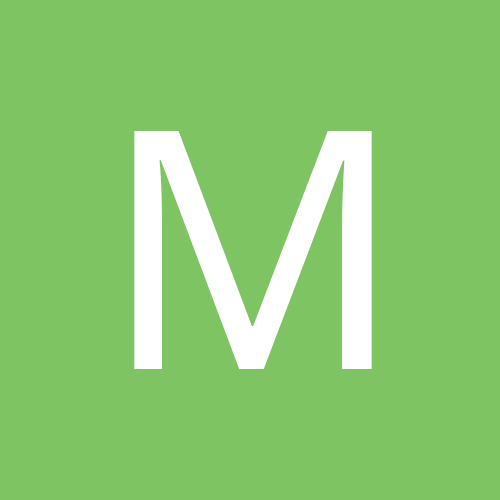 mark!
Gastric Sleeve Patients
Content Count

1,146

Joined

Last visited
18 Followers
About mark!
Rank

Bariatric Master


Birthday

10/11/1984
About Me
Gender
Interests

Powerlifting, training, studying, hunting, fishing, off roading, guns, guns, guns, family.

Occupation
City
State
Well, basically since high school, I've been the big teddy bear in the hallway, and beast on the football field. Through college, football and rugby were pretty much it for me. I took great interest in kiniseology and wanted to learn more about sports nutrition and workouts. I trained hard, studied hard, made great gains with legal supplements, and pushed myself hard as hell in the gym and during competitions. I always felt great, but when I tried to give advice, or speak with trainers, I felt I was at a disadvantage, I mean come on, let me tell you about carb loading, nutrition and such while you look at me, 360+ pounds. If you didn't see me in the gym, you'd have no idea I did what I did. I sought out and got my NSCA certifications, especially TSAC for my line of work to help motivate and educate others in law enforcement, again, it's hard to tell others what to do when I'm the size I am. I worked with Josh Bryant at the world famous Metroflex Gym in Arlington, TX for about 3 years. He taught me tons of things ranging from form on lifts to nutrition. I had a blast. Later on I was invited to work with Ken "Skip" Hill, trainer of many elite athletes and pro bodybuilders. He focused primarily on nutrition. After failing weight loss wise, I understood what was needed at this point. When my blood work finally came but not perfect, my PCP had a nice long chat with me about WLS. I had always thought of it as cheating, sort of like steroids in the power lifting world, but I didn't know that you really had to work your ass off with WLS too. After getting educated, I was sold. I finished up one last meet,totaling 1750, and reaching a state record in that federation for total, and my 710 pound deadlift. I thought that was a great way to head out of the super heavy weight class, and hopefully I'll have continued success as a 242 lifter. I sought out Dr. Kim. I knew he had worked with athletes in the past, and he understood my concern for keeping muscle mass and such. After meeting with several surgeons, I felt best with him.

It's been a roller coaster ride of emotions. Freaking out about stupid things like loose skin right now, which to me, personally was dumb at the time since I didn't even know if I'd have an issue later on or not. Who knows. But I know in the end, this is definitely the right step, in the right direction of correcting my body.

I watched my mother struggle with heart failure, diabetes, venistacious wounds. My older brother suffering with all the same things. I just don't want to go that route. I have examples set before me of what my weight will lead to.

I don't flaunt my surgery, or advertise, but I'm a walking bus of encouragement to those who are lost as I once was. Knowledge is the power to the universe, SOLID, knowledge from a credible source. I'm excited, I know things will change for the absolute best after the 26th of February. Here we go baby!

Weight on Day of Surgery:
390 lbs
Surgery Status:
Post Surgery
First Dr. Visit:
06/26/2012
Surgery Funding:
Combination
Insurance Outcome:
1st Letter Approval