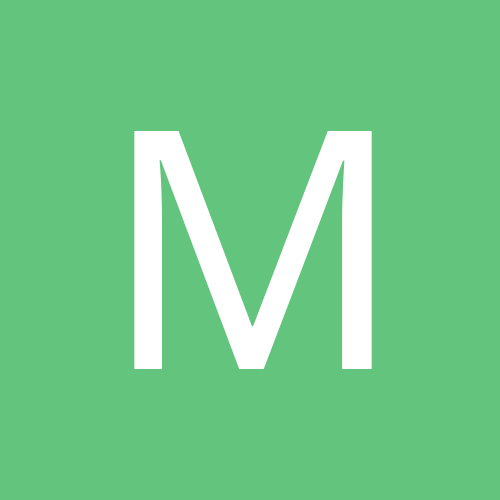 MomgetsHealthy
LAP-BAND Patients
Content Count

46

Joined

Last visited
Everything posted by MomgetsHealthy
Starbucks sounds good to me. Any special time? How many are interested?

We could do a restaurant if everyone that wants to meet can eat . If there is some one that needs to do lighter food is there a Panera or Starbucks in that area?

I'm so glad people have responded to this idea. What is close? How about Newport News? I'm in Williamsburg but willing to drive a bit if necessary.

Well, it's been a month. I've had my first fill. But no nutrition support. My Drs. office lost their nutritionist when they switched her to part time (to save money). She needed full time so she had to leave. They have one that is on maternity leave but she is only doing phone consultations. I thought I paid for 6 months of unlimited nutritionist support. The office did say I could call and talk to the Dr. (really? a surgeon will take that kind of time?) But I'm really disappointed and a little confused. Any ideas out there? How did you learn what to eat? Not sure if I'm eating all the things I should be. Any help would be greatly appreciated!

I am so encouraged by you all! I feel the same way. My dr got rid of his nutritionist and so there really isn't any one to ask what I'm doing wrong. I feel like I'm doing this all myself. I had my first fill, but still don't really feel anything. Some times if I eat too fast, it will feel like it is stuck and hurt to swallow, but that is rare. I keep telling my self that this was a good idea and just to give it time, but really, I'm disappointed and getting discouraged too. Good to know that it may take 2 or 3 fills.

Could we start one ourselves? I'd be happy to do any organizing necessary. I think it really important to have local support. How about it anyone interested?

Hi Faith. I had my band done by Dr. Clark (Dr. T's partner) on 5/12. I'd be happy to meet!! I've been looking for some sort of support group. I went to the nutrition class last night at the Careplex but it was just a quick here's what you should be eating and the support group didn't meet. Another lady there mentioned she felt like she was on her own too. I'd love more support groups!:thumbup:

Congratulations. I didn't have to do the 2 week liquid diet. They told me that it would help with the liver if I lost weight before the surgery, but mine was scheduled so quickly (less then 2 weeks) that there really wasn't a lot of time. There are a lot of good liquid shakes to make with the protein mixes. The only real issue I think you might have is the airplane seat belts rubbing your incisions. Cause my incisions were tender, not really painful, just tender. I did have to do a 2 week liquid diet afterward. It was hard but I was losing weight, so I focused on the weight loss and that made it easier. I am eating much less than I used to. It has to be chewed really really well or I feel it going down my throat (not painful, just uncomfortable.) I do feel full, but its different kind of full. Not like my stomachs going to explode, but a pressure at the top of my stomach. I was told that if you eat to much, it cane make me throw up and I don't throw up :cursing: soooo, I'm very careful when I feel the pressure I stop eating for a bit. I'm on mushy food for 2 weeks now. I've lost 25 pounds in 2 weeks. I don't have my first fill until the end of June. I did feel hungry (and had hunger pains) the day after surgery which surprised me. But I would sip something and it would fill me. I'm from Williamsburg, VA and had my surgery done in Norfolk, VA. Ask me anything anytime. I think it is totally worth it.

I had my surgery with Dr. Clark at Norfolk. It was great (as great as young girl had me move myself from the surgery can be). The nurses were all caring and kind. I did have a little thing in radiology. The young girl had me move my self from the gurney to the table. You know Lift up and slide over? well after have surgery less than an hour ago, that was a little difficult. So I ended up with a bruise my back because I fell on the metal bar on the edge of the table (right before the padding). But that was a young girl with a student in radiology. Everyone else was wonderful.

Hi. I'd be happy to be a buddy. I had my band done on 5/12 and have lost 25 pounds in these last 2 weeks. My dr. puts us on a liquid diet for 2 weeks after and now I'm on mushy food (its to keep the pressure of "real" food off the incision site). Mushy for 2 weeks then on to real food again. The most difficult part for me about the whole surgery is that I had to remember I had surgery. After the first few days I was just a little sore at the incision sites so I had to remind myself I had just had surgery and not do too much. But the more you move around the better it is. Good luck and ask anything and I'll try to answer. :cursing:

Gland t meet you. I'm doing good, how about you? I was really suprized by the hunger I felt on day 2/3 but got a handle on it now. I'm supposed to be on the liquid diet until my appointment on the 27 but I have to admit I've cheated a little. Are you on liquids? According to the scale I've lost 20 so far, but its probably time to add exercise, yuck. (but a necessary evil)

Hi. I'm getting my band tomorrow (5/12). I'm getting a little nervous now. You know, maybe I could do this on my own this time? Do I really need to do something so drastic? Lots of people lose over 100 pounds on their own???? I would appreciate any words of wisdom. I've paid my fee so I can't really change my mind. Hummmm maybe that's why they make is non-refundable!:scared2:

Welcome. Its exciting and scary getting your band but totally worth it. I've already be able to control my over eating several times. If you have any questions feel free to ask.

Goodness - That's great. I can only dream of being 200 right now. I've lost 20 so far, so I'm encouraged. I think its great you'll look good at graduation! I bet your daughter's proud of all your hard work too. Congratulations on by -- daughter's graduation and weight loss! Thanks for the encouragement! It is amazing. I think I used to be scared of feeling hungry or my stomach making noises. Now I know it means my body is working the way its supposed to. So I'm with you - tummy rumbles and all!

Angermom - Wow! 40 pound is great! If I could do that I'd be happy! I do seem to be less hungry yesterday and today than I was day 2 and 3! But my dr. says liquids until 1st appointment which works out to be 15 days!!! It really hard trying to add variety. The yogurt idea is great. I'm going to try adding strawberry Protein to vanilla yogurt for lunch.

I'm still on the liquid diet after surgery (6 days) and I'm feeling hunger for the first time in a long time. Its good that I now recognize it. I was suprised to feel it so soon after surgery though. And I'm at least a month away from my first fill. I don't go back to the dr. until 27th so trying to hang in there til then. I was prepared emotionally and mentally for most everything else but the hunger growls! The gum has helped even though I'm not a big gum chewer. It also suprised me how quick the hunger comes on. Before I knew I was getting hungry and had time to get something before I'm starving. Now I'm not hungry until wam I'm starving and my stomach is growling loud!!

I know how you feel. I too wish the surgery had an affect on my brain! I would automatically have motivation and discipline after the surgery! lol. But I'm with you, just keep plugging along day by day knowing the battle is worth it! Keep up the good work!

Wow. Not sure how your post is supposed to help. I was looking for suggestions on how to handle the hunger. But thanks for the comment.

Good idea. I'll try the gum. Thanks.

MomgetsHealthy commented on kmw4799's blog entry in Blog 92317

Hi. I was banded on 5/12/10. Dr. Clark did my surgery!!! If you need any support or have any questions, please let me know. There were a few things that would have been nice to know. I'm one of those people that want to know every little detail about what is going to happen. If you want I can describe step by step what I experienced. Let me tell you though that everyone at the hospital was incredible! I know it is going to be worth it. It is hard to find support in our area. Don't know why, but this is the only place I found any. I'm new to blogging as well so maybe we can learn together!

Hi. We were banded on the same day and I had a hernia they had to repair too! What a small world! I would love to keep up with you and see how your journey compares to mine! I am having trouble with hunger but I'll try something hot today. That may work. I hope when you go back to work they will ease up with the temptation. One good thing is that even if we want it, we will have to eat less of it. Keep posting!

I am sooooo glad I found your post!! I bot my band wed (5/12) Thur I started feelling hunger pains (which I haven't had in soooo long because I would eat before I was hungry) wasn't sure that's what they were though. Fri. my stomach was rumbling and as the day went on got louder and louder! I wasn't this hungry before the band. Today I keep drinking every 2 minutes and it is helping, but I was really worried thinking this is the way I was going to have to live, always hungry! Glad to know that this will pass!

Just got mine Wed (5/12). How are you? The only real pain I've felt is the gas and then if I walk it clears up.

Well I' now one of the banded!!! I'm glad I'm done and can't wait to start losing the weight. I felt pretty good yesterday after I got home from the surgery. Just felt like I had done too many sit ups the day before. Today I feel like I did a really hard body work out with sore muscles. I'm taking 1/2 a pain pill and childrens meltaways. Most of the pain was from gas but a short walk seemed to help that. I know its going to be totally worth it.

Good to meet you! Glad someone else understands. I'll let you know how it goes. Hopefully I can post afterwards. The Chat room was a great help. Me someone who had their band just 11 days. Good luck with yours!! Keep in touch.