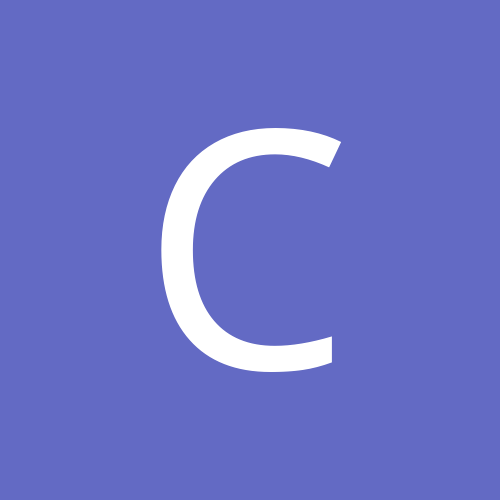 Content Count

17

Joined

Last visited
Everything posted by Cinde52
I've been reading everything I can get my hand on in preparation for my bypass surgery that i should be getting a date for before end of the month. Most of you are so supportive and enthusiastic that it just makes the waiting hard. Until I read a post by a lady that had complications. And when I say complications that is an under statement. She ended up in the hospital over 257 days. Five surgeries. I am now hoping I have made the right choice. I have to lose weight. My health depends on it. I want to lose weight even more. But I don't want to die either. I need some of your enthusiasm to get me back on track. My daughter (who is 38) says not to worry so much because every surgery known to man has at least one bad story behind it. I agree with that but could just a little if your wisdom to get me re-centered. Thanks to anyone who can help me.

Does anyone know if it's ok to mix protein powder with green smoothie? Basically it's spinach, banana, and frozen mango & pineapple with soy milk blended. Just wondered about fruit??

I'm scheduled for bypass on December 23rd in Denver, Colorado.

Mousecat88 you are doing great. Don't listen to those people who are offering you advice. If you feel good and your weight loss is on point, then keep up the good work!! What a difference exercising instead of eating unhealthy foods. Proud of you!!!

I'm pretty much in same situation as you. I have Gerd so bypass is best idea for me but I've had lots of previous surgery so my dr is going to make decision once he's inside. So I won't know until I wake up which surgery I've had done. Here's hoping it turns out to be the bypass.

I'm scheduled for Dec 23rd. Would love to keep in touch. I'm nervous but ready.

Hi. I'm 67 and finally got my surgery date. December 23rd. Whoop! I'm excited and nervous. Some may think I'm too old but as I told my dr yesterday - I'm not dead yet!!

Thank you for the input. I think I'll take advise from catwoman and focus on the good stuff and stop letting myself get all psyched out.

I have found a water that has no calories but is lightly flavored. It is great. Taste is super and no calories, fat etc. If you would like to try it, use the link drinkcirkul.com/share/Cinde-V1593110429786 I plan to use it after surgery. It has a great lid that allows you to take little sips. Just thought someone might want to try it.

Better than crystal light. You can control the amount of flavoring in each sip.

I have been reading posts and anything I can get my hands on regarding the bypass surgery. One thing I can't seem to find is anyone who is on pain medications (like morphine and Percocet). I have been in pain management for almost twenty years. Some of my weight is attributed to being on meds for so long. However I cannot stop them. My prior injuries are kept in stasis if I take them. Without the pain is unbearable. My question is can I continue to take my meds following surgery. Haven't been able to ask dr yet as I'm not scheduled for surgery. I should be first part of October. But I was just stressing if anyone knew the answer. I'd appreciate it if you would let me know. Thanks.

You are looking fine. Hope to get there soon. Not scheduled for my surgery yet but should be soon.

Thanks to you all who responded. Bastian i especially appreciated your advice. I know from experience if I don't take my meds that within 24 hours I am vomiting. It might be considered addiction but after twenty years of use, I expect that's what it is. Doesn't make it any less real. So if hospital doesn't give me my pain meds in some form I'll be sicker from that than my surgery. Plus as you pointed out, my pain will be out of control. And I'm not talking surgery pain. I meet with my pain management dr this week to go over all of this. Hopefully I can get it figured out. I'm so glad someone understood what I'm worried about.

Well my journey started in January 2019. Since that time I have been having tests done (you name it-I've done it), and endless waiting. Seems like I get the list completed and they add something new I have to do. So this week is my pulmonary evaluation so I know I can make it through surgery. Then in September I have my nutritional classes which will finish all my pre op requirements. After that I was told I would finally have my surgery consult number two where surgery will be scheduled. Fingers crossed!! This has taken what seems like forever but I am patiently waiting to get my date. I continue to read all I can to keep from going crazy waiting. Look forward to talking with you.

Thanks for the support. I am so anxious. I can hardly wait. It's all I think about.