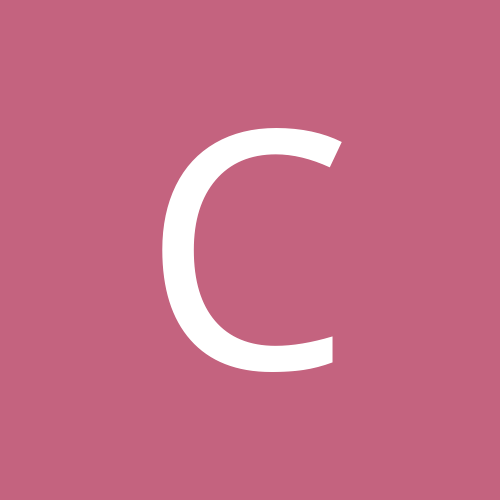 Content Count

1,682

Joined

Last visited
Everything posted by china
hey everyone im here. im doing ok glad to see everyone is doing great. i still have my band however i dont have any thing in it. but, im doing ok. i see a few of ya have gotten the sleeve how is that goin for you. and how does it differ from the band.

rsilversea its nothing wrong with taking a break as buying a home is a great reason to. congradulations. and i think your doing fine also. and i think exercise is great how ever im walking and doing swimming for now. walking 3-4x's a wk and swimming 2x's gotta start slow or i will get stressed and fall all off. but i forgot to post here what i eat yesterday so here it is. b-sm coff,3tsp slenda, 2creams l- half a turkey spinach wrap, ice tea s-other half of a turkey spinach wrap d-pint of roasted pork w/mushrooms in oyster sauce. 1084 caloriesal and try to get my exercise in (exercising has been keeping me sane).

hey everyone hows it going im doing good. well today was an alright day could have been better but, its ok. well i walked the park today and i must say it wore we out. and i eat the following items today. b-med. wild berry smoothie w/scoop of whey protein l-personal pan cheese,onions pizza (eat the top) d-4oz chicken breast marinated, .25oz snap peas. s-sm. coff,2creams,4splendas s2-1.5cup pinacolada juice not to bad but, could of did without the pizza. so it came to 1323 calories eaten

hey hun glad to hear the scale is moving that's some thing to shout about. lol so tell me what if any thing are you doing different other than the diet. me i think im gonna try and move more. think im gonna start walking the park and swimming. gonna hit that gym hard and drink more water as i fell off with that water dats for sure. and i wasnt excerise n like is should so i gotta do it for sure im trying to drop a cloths size by sept. 4th so im gone let ya know how its going gonna come back next monday and see what i have lost if any. think im also gonna start drinking more shakes in the morning as that is when im most tight. and i think it's important for me to post or keep track of what is all going into my mouth so i will start back doing that gotta be more accoutable for whats going in dats for sure. and dont worry about the numbers as everyone loose different. i think you have did a good job.

i just wanted 2 share my date with others. So if any 1 else has surgery on the 15 of dec. Please introduce ya self. Im happy n excited.

hey sweetie how are you doing i miss everyone so much. im doing good hand in there. well i got a new laptop and im trying it out on here lol. im so happy you made it to ya goal. im still working on mine. its hard work but, i will get there in time. lets start back posting on here i really miss ya.

ok it like the zone. like a chemical diet. it goes according to how much you weigh and how much you excerise. they have a 21 day flush part and a regular part its for everyone even kids. i will give you an ideal for breakfast,lunch,din,snack b-cheese omelette 1whole egg,1egg white,1oz lowf cheese,.50fresh grapefruit lunch- deli meal2 6oz deli chicken salad,1lg apple or pear snack-4oz white or red wine,2oz cheese 50%rd fat dinner- chicken ceasar salad 6oz lettuce,5.5oz cooked chic. breast sliced,2.5tbsp dressing,1tbsp parm cheese,1 apple,2/3c grapes and they tell you how to make the dressing also. and for all of this is only 1257calories. without any excerise. my mom did it and lost 213lbs in 13months. so im starting on the 1st so i will let everyone know how it goes the first wk for me. and im so glad that the scale is moving for you now. it also has dessert that you can make.

skinnygirl hey hun, to answer your question i really dont care what diet anyone uses as long as it works for them and we still give each other support. i think i want to try the formula 40-30-30 so i guess we all are doing different things. the one thing that im still gonna do is count the calories and watch what i eat just not as much. its also a low carb diet. and to rsliversea that protein is so important. so you gotta get it in. how are you doing with it now. and for skinny girl dont beat ya self up so much its a learning process you will do better next time. lol we all are learning hell this band is a job thats for sure. nothing easy about it at all but, we can do it and will one lb at a time. love ya

welcome spoiltmom glad to have ya i thing you will like the group. well to answer your question i do points im allowed 42pts however i dont eat that many. feel free to go back and read older posts and alot of your questions will be answered. and congradulations on your up coming date im so proud of you. im glad i got my band although i havent lost as much as i would have liked to im however have came a long way and with this band i will make it to that finish line. the best advice i can give is take it one day at a time. and know that we have all been there and we are here to support one another. and remember there will be good days and there will be bad ones just hang in there it does get better. lol.

hi everyone how is everyone doing. well i haven't kicked the ice cream yet but, i have slowed down eating it. i have started back doing the gym and it feel good i must say. i havent gained or lost this wk and im ok with that. how is your pink eye doing hun. skinny girl you got another fill?. i havent gotten one but, was thinking i might get a sm one but, then decided not to. i sure missed everyone too. glad to sure be back.

hi everyone how is it going? im doing ok just coming back from hot florida and wasnt able to write as my cuz doesnt think a computer is apart of life and doesnt own 1. i was going crazy there but, thats a whole nother story but, in any case im home now and am sad to say i have gained 2.2lbs all i eat was ice cream and but, its ok i had fun eating it hell it was burning up down there. and watermelon. but, that is old news not time to get my tail in gear and drop those fl. lbs. so where is everyone hope ya come back as i sure missed you guys.

hi evryone hows it going well im doing good. glad to hear ya went back to ww. i have been walking and that seems to be doing ok. how is everyone hang in there. well hope is everyone is good lets keep up the good work. got back from my meeting. They were trying to get me to pay for the week I missed. I don't think they liked it when I said I couldn't make it because of doctor's orders but they didn't make me pay. The meeting was huge this time. All the retirees are back from Florida or coming down from Philadelphia for the summer. Couldn't wait to get out of there. No one would shut up and it was hard to hear the leader (even though I was in the front row).

hi everyone how is everyone doing these days. well i hope everyone comes back and starts posting again

hey all, glad to see everyone is doing so well im doing ok. still hangin in there well see everyone at the finish line.

mornin everyone well its a nice day out so i think i will go walk at the park. and yes a trainer is good i better see lbs come off or im gonna be hot. and i think your doing great. the important thing is to just keep moving. and to rsiversea i think that is a great ideal as its really not there business. and i so understand about the chocolate milk i love hersey chocolate milk im still trying to kick it however i have gotten better with it:biggrin:. and skinnygirl all i can say is you go girl. a new do for a new you now thats a plan. maybe i should change my do to. well talk to everyone later

hey everyone just stop by to say hey and update myself on whats going on over here. glad to see everyone is posting away. big-gurlx it me up we really must caught up on things. and glad to see cynthia back on the board i so missed ya, along with all my other friends here. im doing ok could be doing better but, im not gonna worry about it.

hey everybody hows it going. im doing ok well 1 more day till im off for the summer i cant wait.:biggrin: now to rsilversea congradulations on the band your doing great. and yes dont weight it takes time for all that stuff to get out of your body. and fitday is good i use dailyplate.com. skinnygirl dont worry hun if it makes you feel any better im not drinking water or posting and eating what ever i have time for so you know that cant be good. but, im not gonna stress out about it im just gonna plan to get back on track and do better. remember it took time to get it and it will take time to get it off. i did go to the y and sign up for a trainer 2day. i havent got on the scale this wk as i didnt want to know and that be a reason to eat feel me. i have noticed that my band has opened up some but, when i eat i have to pb so im gonna go have it checked out cuz i had a chicken wing and it must have got caught and i thought i uped a lung and ever since i can eat alil but, it comes up. so we will see bout that to. well everyone im so proud of u all keep the post comin as its so helpin. talk to ya later.

oh i so agree it is much harder to lose in the summer. but, i wanna swim more and as for that im gonna try and stay on track so i can get down to. and i luv to swim so we will see how that will work. well i didnt gain i stayed the same. however i had the most embar. thing happen yesterday i was going to go get on my bus and my pants fell down i just got those pants in april and they where buttoned i had to hurry up and grab them i feel happy about it but, not so happy that a co-worker saw it to.:thumbup:

1st good luck with surgery rsilversea. and i see we got a few new ppl to the group just want to welcome you all. and now to skinnygirl ok you messed up and you recognize you have so now get up and brush yourself off and get back on track dont even sweat it. im doing ok but, could be doing better. i lost this wk but, have been drinking way to many bahama moma's so i dont know if i have gained or not will check 2morow. well next wk is my last wk at work till sept. and i cant wait i then will have more time to post. well i hope everyone is doing ok im prayin for everyone. well see everyone at the finish line.

great job there rsilversea 4lbs wow thats great. the important thing is that you tried it and finished it the 5k walk. and you should be impressed thats 4lbs i bet you felt shocked when you got on that scale and it said that. keep up the good work. skinnygirl pushing that 100lbs around is gonna help you out alot always remember inches turn into lbs.

hey all sorry i have been m.i.a my great anut passed she was 98 and we had to go to florida and it slipped my mind to post. but, im back now so i see we have alot of post so i will go back and reread and post also. so lets start here great job sweetie.:frown: im telling you go to the meat market and let them show you how much 60lbs of fat is and to your suprise you will have a very hard time lifting it yet you carried it around on you everyday. hell i was having a problem lifting 25lbs i saw oprah did that on her show and it is very inspiring thats for sure when you see all that fat. if your hungry more try eating more filling food or adding protein in2 things and that should help some. and ya the brownies was great in my tony the tiger voice:biggrin: im so proud of you sending you a hug keep up the great work.

hey there glad to hear everthing is going good for you. im doing ok however it was a hard day for me i did have a brownie and a cookie then i walked the park two times today. but, other than that im doing ok. and no i dont have any plans for the weekend but, just enjoy the weather.

welcome missy0224 glad to have ya join the group. :thumbup: you should feel good that you noticed you have to get on track and your doing some thing about it. you lost it before and you will do it again. seeing your dr is a great step in the right direction. dont feel bad we all have gained and lost. the important thing is you get back up and start fresh. the band from what i see is not a mircle worker it only works if you work. so with that said lets work it honey :wink2: you and all of us let cross that finish line together. support is a good thing and it will also help you and ya man. as its cool when you have someone to do it with. im so glad your feeling ww its cool and most of all you dont feel depribed. and to skinnygirl girl dont kids say the darnest things. :biggrin: and as i said before just cuz the scale doesnt move doesnt mean your not loseing. cuz nine out of ten your lossing inches and thats a great thing. so if your at a stand still spice it up and wathch the scale start back moving. i think im gonna go back to just weighing once a wk as i have gotten to addicted to the scale. well i did walk again today however i havent walked around 2x s like i said each time but, im ok with just walking around one hell that is 3.25miles each time. some is better then none:tongue2:. well everyone have a great day i will post what i had later.

to rsilversea yes it is important to have a good group leader and of course good members. i have a good one to. i tried ww awhile back when they didnt have points and i hated it i was a teenager then and it was no fun now its nice im enjoying it. and to skinnygirl now how you go and do that. :biggrin:i do that all the time. well the good thing is you can always come back and post it again now you got me wondering what you are gonna say. so i to will come back and read and post i just came from walking at the park 3.25miles and it was hot as hell out there but, it was nice and i only walked around once. so far here is what i eat. b-1c of coffee, sug,cream l-1c milk, 4spoonfuls of a sm chili

welcome rsilversea glad to have ya aboard. and congradulations on your upcoming surgery date. 26lbs i think you said great job there. nice to see we are getting new people i luv this group. feel free to post as we are here to help and all are in the same boat. so how are you like n ww so far. i like it alot glad i tried it. and to skinnygirl you could have borrowed my moving things i totally forgot monday was a holiday but, i didnt do to bad. and i got on my moms scale again today while at her house and im down a lb. but, i did do the smooth move tea last night. i didnt eat much today but, i did have wine and a shot or 2. so back on track tuesday. i got those books from ww but, i didnt see it tell you how much a shot is did anyone else see it or kno. your going to florida in the fall thats gonna be so nice. wish i was can you sneak me in ya bag so i can go to. i so need a vacation right now. but, i can wait as there is work to do. ya the walk group is cool i like it as it is lonely walking alone. and most of the time it goes fast cuz we are talking. gonna try and pust it up a knotch and walk around the park 2x now every time we go. and gotta start drinking more water thats for sure. so im a women with a plan so we will see how that goes.