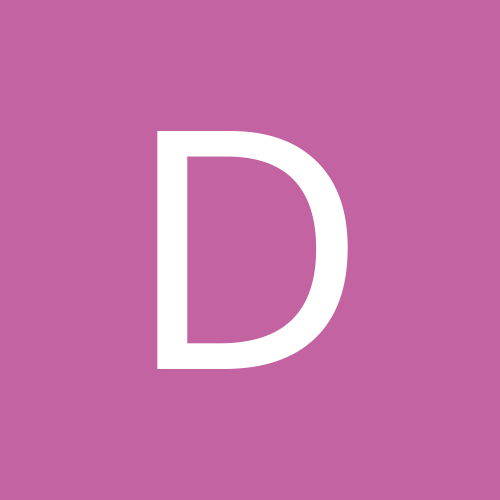 domi
Gastric Sleeve Patients
Content Count

291

Joined

Last visited
Everything posted by domi
Walk or move whenever you can. You are worth it. Stand up at your desk. Take the longer route to the restroom. I find if I put myself first even during the frantic, busy times, I get more done and I am less prone to stress eating. I also make sure I plan my food. If I packed my food, I'm less likely to eat other stress foods. Good luck. You are worth taking care of.

Sugar Free Cherry Pineapple Monster Pops are the best!!

What helped me the most with losing weight was the psychologist and personal nutritionist. Surgery helped, but a year later, it is still the psychological and nutrition that I need to continue working on. The sleeve has helped me by reducing what I can eat, but it is not the solution. It is a valuable tool and part of the whole solution.

I wore slip on shoes and left my cell phone at home. You aren't there long and the less you bring, the easier it is to go home.

In the beginning, going out was a little tough just learning what to choose. My family was great. WE went to the habit and I would order the tuna steak all by itself, no bread or I would just order a burger patty from other fast food restaurants. Then we ventured out more. I love ordering shrimp cocktail as my meal. I will also just eat off my families plates sometimes. My husband says I'm a cheap date. I also order in to-go containers, then take my leftovers to work. Most of my friends and family have been very supportive and accommodating.

It takes a little while after surgery for your body to regulate. How often you work out depend on how you are feeling. Your surgeon will give you the go ahead to increase exercise. Until he/she does, walk. I walked as much and as often as I could. Make sure you are getting your protein and water in and the scale will start moving. Some people in the beginning of their journey have some constipation and once this is relieved, they start losing weight. I was finally cleared at 2 months to start with a physical trainer, that really got my weight loss going. Good luck to you on your journey. Don't compare yourself to others because we all lose at different rates. Take Care.

It was amazing. I had 4 tiny incisions. I only had pain meds in the hospital and then some Tylenol at home. After the first week, I was able to sleep comfortably. I was up walking the day of my surgery. Good luck to you.

Check out this doctor's website: https://www.sleeveacademy.com/store he got me back to eating healthier. Good luck!

I go out with my husband and found that ordering an appetizer is usually plenty for me. I have found shrimp cocktail or prosciutto wrapped asparagus is perfect. I can even have a glass of wine. It takes me longer to eat this than my husband takes to eat all of his food.

My doctor's office. After seeing my doctor and getting a blood test, he put in an order for a full year of B-12 injections. I just get a nurse appointment once a month and she gives me a shot. It really helps my energy levels.

I felt crappy until I got on solid food. I have also added B-12 shots. They are helping immensely.

it happens to me when I eat chicken. Chicken is plumped full of steroids and antibiotics. My doctor has told me to only eat organic chicken at it has helped.

I have found this dr very helpful: https://www.youtube.com/channel/UCp6n4PijvgR_rhDZx_X8xwQ

Talk to your doctor and his nutritionist and let them know your concern. Mine was the same until I asked if I could talk to the nutritionist. The doctor said many of his patients are not fully committed and he thinks they lose more quickly when not having to think about real food. He allowed me to work with my nutritionist and truly learn what I should eat. Good luck to you.

I went through this same thing. I did everything I could do food wise, I was told to try swimming. The change in activity to swimming was a whole body workout and this got my metabolism moving again. Good luck to you.

I could only do ice chips the first 3 weeks. We all heal differently. From there I was able to drink only chicken broth until 4 weeks when I finally was able to drink 2 oz of protein drink and would be full. My dr told me fluids were the most important since my body had plenty of stored energy (fat). Try different temperatures and even different brands of protein shakes. I hope it gets better for you soon. Take care.

Look at your local high schools. Many of them have open swim times especially during summers.

Swimming takes a little while but helps. If you don't have swim fins, invest in a pair. They help you have a better balanced workout.

I put benefiber in my water every day to help me go. In the beginning, I also used miralax once a day. Your body is sluggish after surgery and with all of the protein and little fiber. Drink more water and add fiber. You do not want to get plugged up.

I had a lot of joint pain after I started losing weight. I think as you lose weight your body begins to move around and change so things hurt. I kept walking every day and started swimming and I now no longer have pain. I also went and had a few massages. I think I just needed to make my self stronger to alleviate the pain.

I found Dr. Berg through another helpful feed: He really helped me kick my sugar cravings.

The first 6 months I walked religiously and worked on my endurance. I was pretty much sedentary prior to surgery. Aa I lost weight it became easier to move and then I felt I was ready for a challenge. I hired a professional trainer for the first month and learned what to do. I now feel better able to move and actually use the gym equipment. I recently started swimming too. Being in the water is very freeing and you don't feel the sweat. 😀 good luck to you.

My kids are my glue too. They also really want me to succeed. I have made them part of my team. My kids pack me serving size bags of nuts and meats. (they actually enjoy weighing the servings and finding new sources of protein for me) My son also makes egg cups that I can grab and take with me. We no longer keep ice cream and cookies in the house. These are now considered special treats and if they want them, we go out and they get a single serving. This keeps me from being able to go grab it whenever I want.

With your work schedule and school schedule you probably have a lot of stress. Stress produces stress hormones. I've subscribed to Dr. Bergs youtube channel. He teaches a-lot about how to reduce stress: He also has a lot of other videos on how to reduce cravings for sweets. I have found him helpful with my head hunger. Good luck to you.

If I was that close, I would not have done the surgery. I think what really helped me start losing was a combination of efforts. I was doing weight watchers, along with using the app and doing okay, but slow. To get weight loss surgery, I had to see a nutritionist, psychologist and a trainer. These were life changing. I saw the nutritionist for 4 months, she taught me more about the combination of foods (more than WW did). The trainer helped me learn to move correctly and motivated me to move more without causing more pain. The psychologist helped me realize I mattered. I had put myself so far back on my to-do list that I stopped caring for myself. With this combination of help, I gained a total support system and learned a new way to eat. I no longer was dieting. This was key to me. Best of luck to you whatever you decide.