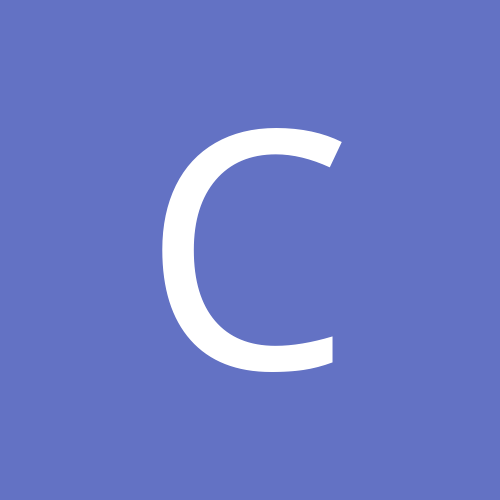 Cutepretty1
Gastric Sleeve Patients
Content Count

406

Joined

Last visited
Everything posted by Cutepretty1
Hi, I apologize in advance if this is TMI. I had my sleeve done December 2105. Prior to my sleeve I wanted to have sex anytime, anywhere, etc. Since my surgery I have not had the desire. I am dry and it takes a while to have an orgasm sometimes I do not reach climax. I have seen topics on the board in which other women are having this issue but not seen where anyone indicates there was resolution. This post is meant for women in which their libido has decreased and has not returned. No offense it is not intended for women in which "oh my sex drive is through the roof since surgery". Congrats to you but I am wanting advice on how to proceed. It's been almost 9 months and I am not feeling sex. I have an appointment with my gyno this week but I have a hubby I need to tend too.

Lol....yes I'm going to the adult store after my appointment tomorrow since hubby has texted me to get some lubrication. At first I laughed it off but it hurt my feeling as I've never had this issue. I'm getting my protein in and have been working on my water intake. Trying to get to a gallon a day. I will most definitely take a look into the O shot. I should have addressed this issue months ago but thought it would get back to normal. Thank you all for your responses. Thank you @@LipstickLady for sharing your experience.

I'm not I was able to get my appointment moved up to tomorrow. I was a low BMIer and I have no saggy skin. Sex drive was always through the roof now it's flatlined. I will keep you updated.

Thank you @@Christinamo7! Interesting as I thought I started the topic in the "Ladies only room" the Powder Room....

Is it so challenging to lose the last 10lbs? June is my 6 month anniversary month and I have 10lbs to goal weight. For the past few weeks it's been a struggle to lose 1lb. I was a low BMI when I had the sleeve done in December 2015. I am currently 144lbs and my goal weight is 135lbs. I am happy with my results but want to lose these last 10. Any advice????

I cannot recall specifically I believe 200+/-5. I was a low BMIer.

You are looking great!!! I've had people tell me I don't need to lose anymore and that I was going to be too skinny. I politely said "I'm doing this for me and no one else". Keep up the good work pr_pitbullgrl.

I did a lot of walking and used the Gas-x strips. Make sure you are takings small sips every 15 minutes. It will get better and this will soon be behind you!

Great job!!! I am almost 6 months out. Still struggling to lose the last 10lbs to get to goal weight. Keep up the good work!

Lol.....I haven't in the past month. When I was allowed to resume I was going to Orange Theory Fitness 3-5x/week. Now I'm feeling guilty guess I will sign up for class tomorrow.How much is the membership at Orange Theory Fitness.. I have been looking for a good gym. I went to view Curves Wed. It seems okay.. Sent from my SAMSUNG-SM-G750A using the BariatricPal App The membership varies as they have different levels. It is based upon how many times you want to attend.

Are you asking about the Syntrax Nectar protein powders/drinks? If so yes I have about 4 different flavors.

Lol.....I haven't in the past month. When I was allowed to resume I was going to Orange Theory Fitness 3-5x/week. Now I'm feeling guilty guess I will sign up for class tomorrow.

It does get boring but your stomach will eventually settle and you will be able to expand your food base. Soft scrambled eggs and boiled eggs may not be a bad idea to add to your selctions, yogurt, grits, oatmeal, etc.

Now since I am 4 months post-op I eat fat free cottage cheese, yogurt, grilled or baked salmon/chicken, soft veggies, drink Premier and nectar Protein drinks, etc. It is a variety but still no carbs or fried foods. During the earlier stages I would eat refried Beans from Taco Bell and Wendy's chili and slowly incoroporated different soft foods to get an idea of how my stomach would handle it. So far I have lost 40 lbs and 10 lbs from goal. I was also a low BMI as well. I do not keep track of my foods but I do read labels to verify sugar and carb contents.

So glad you are doing better and congrats! I didn't have the bypass but I can tell you with the sleeve after two hours of being out running errands I was completely exhausted. I was glad that I took the month off as it was needed. The third week I had extremely soft scramble egg for breakfast and savored every bite that I could eat. I wish you the best!

Are you having the sleeve or bypass? I had the sleeve and Dr. Wegner was my surgeon. You are more than welcomed to PM me with questions. I'm having the bypass Good luck to you. Dr. Wegner is one of the greatest. There were a few times I called the after hours number and he immediately called back. Let me know if you have any questions.

Yes they pull it out. Takes 5 seconds. It's not painful but it's a feeling I cannot describe. I used a lanyard to hold my drain in place by the 3rd day I was out and about drain and all. I wore a jogging suit the entire time.

Had a drain for a week. My doctor did not do a leak test and when explained his reasoning it was logical. The drain was very annoying but I'm glad I had it. I felt like a new person when it was removed.

I try to find a balance if I bake potatoes for them I will bake me a sweet potatoe. I purchased several aluminum pans for my meat as I do not use the same seasoning on my food. I usually cook steamed veggies in which we can all eat. It has become part of the daily routine and not hard to balance at all. Thankfully my family does not eat a lot of fried foods.

I too was experiencing this issue. I went to my gastro and showed him a picture. He said the small amount and color is from constipation and was not concerned. He gave me a script and with the next movement the blood was no longer there. If you are pushing don't and try to increase your water intake.

The dreaded drain.....I had mine for a week and the rainbow came out when it was removed. I slept on my side with pillows propped behind my back. I used a lanyard for my drain.

I'm 3 months post op and I still wait 30 minutes in between. It gets easier and becomes routine.

Hope you are doing well. Keep us posted when you are up to it!

Are you having the sleeve or bypass? I had the sleeve and Dr. Wegner was my surgeon. You are more than welcomed to PM me with questions.