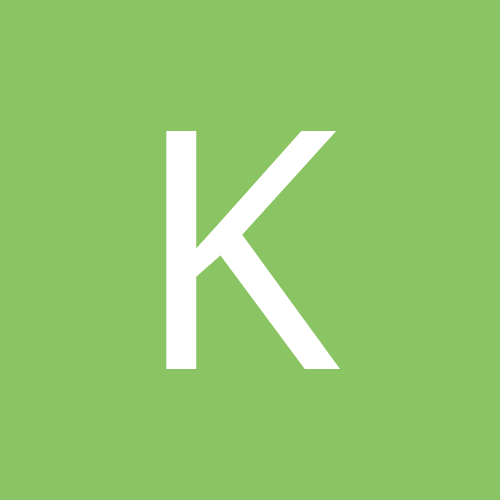 kelawyb
Gastric Sleeve Patients
Content Count

30

Joined

Last visited
Everything posted by kelawyb
just letting everyone who's fresh out know... i'm a dec 3rd sleever and today i FINALLY feel human! i was finally able to walk more than 5 mins without horrible pain in my right side! i even weaned off the dilaudid and valium pills and now just taking tylenol. I had a few breakdowns in the past week but i can definitely feel my body healing, and you will too!! hang in there everyone!

I was sleeved on 12/3; each day gets better but still having lots of pain on my right incision. Taking pain meds every 4 hours. Anyone else having this pain? thank goodness ive never had any gas pains or issues there lol

The grape is my fav. If you put them on ice they taste much better

They gave me emend in the hospital pre and post op. They also sent me home with dilaudid and valium.

I am staying another night too. I want to make sure my pain is manageable on po meds. My right side hurts the most too. Doc sats its where they pull the stomach out and there are some internal stitching. The nurse told me most people stay 2 nights its rare to go home after one day. On a funny note, anyone do anything crazy on versed before the surgery? i apparently held my hands up and screamed "wooo im on a rollercoaster!!" while being wheeled to or. I also told my sister i thought i was drunk. Lol! anyone else?

Hey everyone! surgery was yesterday, i feel overall soo much better than i thought i would! ice packs help and my dilaudid pca. Biggest problem is cotton mouth! everytime i eat an ice chip it hurts my stomach, i can definitely tell its swollen. Docs started me on toradol and decadron. Hopefully i will be able to get some liquids in. Good luck today sleevers, it feels amazing to be on the other side!!

i agree, and im not proud of this but i used to say the same thing. I was on a 900cal diet for a year without any surgery and i said that about a coworker. Today, she has kept the weight off and i gained 100lbs. Now im in a different mindset and can see how much more permanent this can be for me. Im soo excited and thrilled to get this experience to start over!

I totally understand. I told a couple friends and they started crying!! then they spent the rest of the day trying to convince me that surgery is too extreme for my age (27). Its hard for outsiders to get how truly disabling it is to be overweight. I tried to explain how the risks of me living with a bmi of 58 is soo much more dangerous than surgery. Good luck to you and your friend, im sure they will be more supportive when they see how it has changed your life for the better!

Is anyone else nervous about years later when the excitement of the surgery has worn off, we return to our bad habits? im highly motivated now but this scares me later on.

im on day 4, everything had to be bought from their store. I enjoy the variety but i feel insane for eating some of this (powdered eggs, wtf?!?) much easier when you stay busy and dont think about all the delicious things you could be eating. Super proud of myself for not cheating!!!

Im on day 4 of my 2 week preop diet. Surgery scheduled dec 3rd. Im dying to eat normal food that isnt bland and kinda gross but im super proud of the progress ive made so far!!

Hello all! im scheduled dec 3rd and im on day 2 of the preop diet. I feel like im starving myself!! my mom thinks if i would have been dieting 6 months prior this wouldnt be so hard. What are your thoughts? Personally i think it still would have been this hard.

Im december 3rd!!! im 27 years old. Just started the preop diet 2 days ago.

Its 800-900 calories a day. I have to eat all of their products, nothing else.

waiting to hear from insurance, i was told early november by the surgeon! from MI!