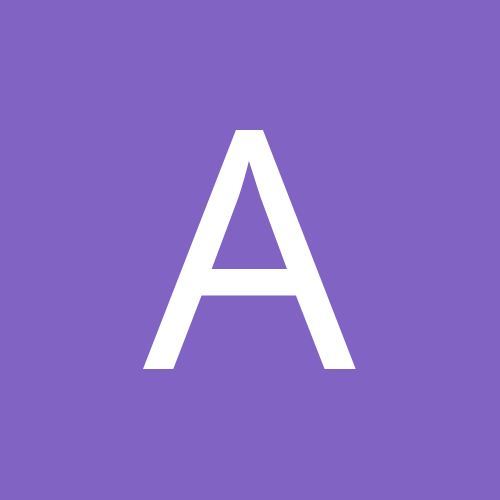 aliandrews
LAP-BAND Patients
Content Count

474

Joined

Last visited
Everything posted by aliandrews
Nope, not weird, but awesome. You go girl.

Hi all, I have been working out doing a Wii exercise called My Fitness Coach for almost a year. My surgery was 15 months ago. I used to get a great workout doing this, but lately since I've lost so much weight, it is getting easier and easier. I want something that will give me a good workout and be a challenge for me. I used to break out in a big sweat and be so tired afterwards. Now I barely break a sweat and would do more if I wanted. I would love to do cardio on the Wii, but I am open to any other suggestions. Thanks!

I've been curious about P90x, too. I will look at insanity. Thanks!

Oh, it has been 15 months since my surgery and I still have some weight to lose. I know it will come off eventually. You have come so far, so try not to get discouraged.

Don't worry, you will get to where you want. It will take its time. Not everyone will lose the same way.

I usually am. I don't know why but It's better than being hot and sweaty all the time.

When I first started out, I could only fit in maybe 1-2 oz. Since I am a year post op now, I can get in between 4-6 oz. I try to eat every 2-3 hours, so I don't necessarily take in that much at a time. I usually have my 3 main meals (4oz) and 2 small snacks.

I am a year out and can certainly eat more food. I try to eat the right things so I don't fall back into the habit.

You have to put in the effort also. Remember your sleeve is only a tool. The sleeve will work. You are not a failure. Don't give in because it is too early to say that. Eat your protein first and remember to get in your fluids. Stop eating things that you shouldn't. If you do, then you will set up yourself for failure later. You are definitely going to lose weight because you can't eat the amount you used to, but you need to do it right. Try to eat the right things instead of the wrong things. Message me if you have any questions. I had the surgery a year ago and have lost 106 lbs and am still losing. I have messed up along the way, and I have learned from it. Good luck.

I see that you are from Nashville. Who was your surgeon? I got my surgery in Nashville at Centennial Medical Center and used Dr. Houston. I live in Cookeville. My surgeon also wanted me at 400-600 calories and 15 grams carbs in the beginning. Now I am a little over a year out and am doing 900 calories and at least 50 gr carbs daily. I did that for 3 months and then upped my calories. I have hit a few stalls and that is normal. Good luck and message me if you want.

I got mine at Kroger in the organic section.

It's awesome! I put it in my yogurt also.

I totally agree. It is their choice, though, and they will suffer the consequences if they keep doing it.

I love this post. THis makes me want to keep going to goal. I have lost 105 lbs and get discouraged that I may not lose anymore. It has been over a year for me. I know I am being silly. This post is really helpful.

You're questions aren't bothering me. I love to help out any way i can.

I was following Dr. guidelines for awhile. They said to do 400-600 calories until 75% of weight is lost. I followed that for about the first 4 months and then felt I should up my calorie level. So, I kinda went outside of what the surgeon and Nut said. My pcp said I could take in 1000 calories and limit carb intake to 50 g. So far, 800-900 cal is working for me and I'm still losing weight.

Hey, I was taking in about 400 for the first 3 months. About 6 month post op it was probably around 600. Around the 8th month I started doing 800-900 calories daily. I can definitely eat more now than in the past, but there is still definitely restriction. I don't think I can eat more than 4-5 oz at a time. If I overeat, then I definitely know it and will have to get sick or be uncomfortable for awhile. It's definitely not like it was before. I have had plenty of stalls. My longest has been 3 weeks.

For Breakfast I will usually have either 2 eggs or greek yogurt. Lunch is a meat rollup with lettuce as bread or salmon/tuna pouch. Dinner-salmon, chicken, etc, with some veggies. For snacks I will have beef jerky(I love the Matador brand), greek yogurt with PB2. My calories are between 800-900 and I try not to go over 50 g carbs per day. I exercise 5-6 days per week for at least an hour each time. Hope this helps. I try to find new recipes that I can make for myself so it doesn't get boring. I had my surgery over a year ago and have lost 105 lbs.

My stomach doesn't want to tolerate bread. It feels like a brick in my stomach. I don't really crave it or miss it. I just use lettuce as the bread. It's really good.

I eat about 2 oz of meat and some veggies. I can't fit in more than 3 oz at a time. You might want to stop when you start to feel full, not uncomfortable.

You could be hitting a stall. Most do around that time. I hit a stall that lasted 8 days at the end of my 2 weeks post op. I was told to get in 400-600 cal and get in 60-80 gr of protein. It looks like you're doing good. 20 lbs is great. I know I lost 21 lbs at the end of my first month. Ask your NUT what calorie and protein range they want you in. Everyone is different.