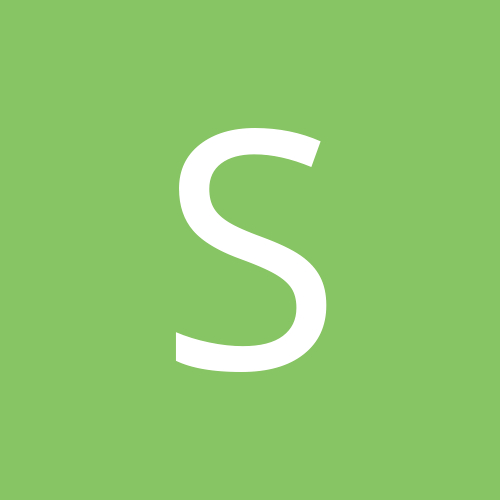 sleevemeplease
LAP-BAND Patients
Content Count

94

Joined

Last visited
Everything posted by sleevemeplease
I am 2 weeks out from surgery and am wondering when and if I can have a cup of coffee in the morning and perhaps an adult beverage? The nutrionist said you can't have an adult beverage for at least 18 months. Did anyone else hear this? I miss my coffee. Thanks!

I could not get all my protein in and some days still do (sleeved 3/7). I've spoken to my doc and he says it's hard in the beginning but to stick with it.

Don't be sad. Have a tortilla funeral and say your goodbyes. I and just shy of 2 months (sleeved 3/7) and I stay away because of the carbs - whoa it's more than a day's worth in those. Any bread not toasted will or can get stuck. I use whole wheat crackers if I need something. You can do it I promise : )

Tried the sweet tea - awful way too sweet and my daughter loves the pomergante one (not sure of spelling). I loved water before and I love it after. I do like a slice of lemon in my water sometimes.

Thanks all for chiming in! I have started to drink 1 cup of coffee in the morning but in all honesty it's really about 1/2 cup. As for an adult beverage I still haven't had one as I don't really want the extra calories and I'm afraid of how it will "hit" me. It does allow for my husband to participate as he knows he has a designated driver. I am more interested in losing weight than drinking but a nice glass of wine on the patio after a swim is something I am looking forward too.

During the liquid phase I was craving mashed potatoes and counting the days til I could have them. I lived on them for the mushy phase but could only eat 3-4 teaspoons at a time. I tried the cream of wheat but....just wasn't for me. Good luck!

That is one of the things I've worried about too! I don't think we can which for me is such a relief. As everyone has said protein first and no drinking during your meals. It gets easier as you get used to it. I know the schedule of eating, drinking, walking is a full time job in the beginning. You can do this! There are so many amazing people on this site from everywhere who are so supportive and offer great suggestions.

My surgeon was Fernando Bonnani Director of the Bariatric Ctr at Abington Hospital. I would highly recommend him. I was in the hospital 1 night and the staff was great.

Wow! Good for you! I am so proud of you for posting as many of us have already stated we can relate and appreciate your honesty in putting it out there. I too have had some really crappy years 06 - 10 and said I am taking 11 to take of ME! Thanks for posting. Your words really hit home for me.

I am just one month out and I didn't worry about carbs until I hit the soft foods phase. I and 2 days from moving into no restrictions YeeHaw! My 1st month appt I've lost 37 lbs!!!! Take heart and know you need to heal first and you need nutrition. You will NOT gain. Good luck!

Good for you. Keep up the good work!

Congrats!!!! You are an inspiration for someone like me who is only 1 month out! Thanks for posting.

I am in the puree phase and only eating the following. Greek yogurt one per day, sugar free pudding at least one maybe two per day and mashed potatoes. I am not getting near enough protein in on a daily basis. I really feel hungry today so hungry!!! This Friday I can move onto soft foods and I cannot wait! My question is do I start slowly with different foods? Do I stay away from spicy? What about ground beef? Should I just stick within hard boiled eggs and tuna/chicken salad with low fat mayo? Can I have toast with the egg or salad? Thank you all in advance for your wonderful suggestions!!!!!!

I was sleeved on 3/7 and can tell you I am still adjusting to the food intake. I give myself an hour to eat whatever it is I'm having, greek yogurt, protein shake, sugar free pudding, broth, etc.. I throw out whatever is left after an hour. Good luck

Fernando Bonanni Director of Metoblic and Baractric Abington, PA He did my sleeve on 3/7 and is highly recommended in this area. Good luck to you!

Way to go! You should be so proud of yourself![

I don't know but if it has small hard pieces I would stay away from it for now anyway : )

Thank you for the response! Something to look forward to when summer comes : )

I am 45 and weighed 250 prior to my sleeve on 3/7. I am approved through 4/7 from our disability area. There is no way I could go back to work earlier. I manage a team of 24 ee's and although not physical it's a large complex which requires a lot of walking. I think I would be ok with the walking but I am so tired daily by 1 pm and need to rest. My family doc says that it is very normal to be tired after surgery (just saw him today). I am VERY impressed with those who went back after a week or 2. Wow! I am married and have 3 children and I am taking this time for myself. Yes, I am being selfish !!!! After taking care of everyone else it's my turn. Good luck

I was sleeved on 3/7 and will be out at least 5 weeks because I can't go back to work without the surgeon releasing me. My claim examiner approved me for 4 weeks right off the bat but I don't see the surgeon until 4/7 so I won't go back until the Monday following. Hope this helps!

I was very nauseous the first week and my dr gave me meds to take. He prescribed 2 types and it was up to me to choose which one worked for me. One was a tablet that dissolved on my tongue and the other was a suppository (spelling?) but the oral worked for me. Agree with the others keep drinking your fluids and forget about the rest for now. Hope your feeling better soon!

That is simply OUTSTANDING!!!!!!!!!!!!!!!! Congrats to you!

I had the dreaded gas pains the first few days but found that the more I walked the better it felt. It definitely gets easier. I was sleeved on 3/7 and everyday it gets better. I feel like I'm hungry too sometimes but I don't think I am. I think its more head hunger when I smell foods. Just walk and drink water. You'll feel a little better everyday!

I was sleeved on 3/7 and had 2 days of clear liquids, Jello, broth, sugar free popsicles. I was very nauseous for a few days so I couldn't even think about Protein shakes. I am in phase 2 for 12 days of full liquids. I am supposed to get 60 - 70 grams of protein in a day. In the morning have sugar free pudding, 1 1/2 to 2 glasses of Water, greek yogurt for lunch, 1 1/2 to 2 glasses of water, Protein shake chocolate with 2 tbsp. Peanut Butter, skim milk and a few ices cubes. More water and then maybe if I can handle it another yogurt. The protein shakes gag me and I have a hard time getting them down. The dr said the 1st month is the hardest to get in the protein and they are more concerned with the liquids to avoid dehydration. I also and am not getting in all my Vitamins, Calcium, Vitamin d or b12 but I am taking my multi vitamins - 2 gummies per day. It's a full time job to get in what you need so apply logic when determining what you should forgo simply because you can't get it in. I ordered so much Protein Powder individual packets from unjury prior to my surgery to be sure I had everything I needed but ended up returning the majority because I just couldn't drink it. I am only 3 days from moving onto phase 3 pureed foods and I cannot wait to have mashed potatoes and gravy! Best to you!

congrats! Agree that this is the best thing that you can do for yourself. This site is amazing and answered questions I didn't even know I had. I had my surgery on 3/10 and lost 13 lbs the first week. Good luck to you on this wonderful journery!