Confession Time: The Spaghetti Monster Almost Got ME!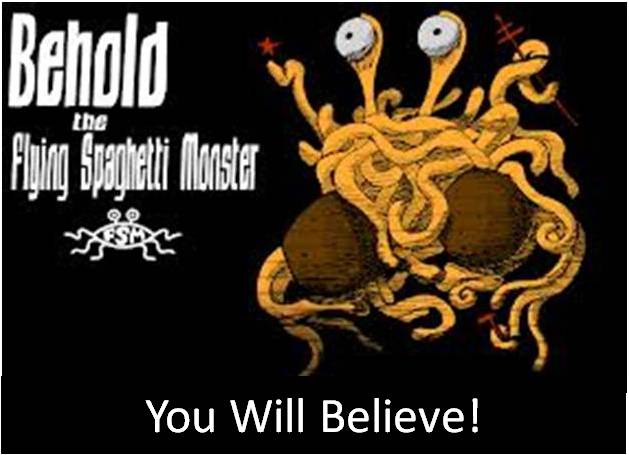 I found one of my trigger foods. It's spaghetti or more specifically pasta. My mom made some homemade spaghetti on Sunday (homemade as in, homemade from a jar, you know, the same line of thought as Olive Garden treats you like family). Really, Olive Garden treats you like family, I don't recall my mom ever presenting a bill at the end of a meal.

But I digress.
Any way, I took the leftovers home with me. For supper, I ate my normal portion, and a few minutes later wanted another portion - even though my stomach was telling me I was stuffed to the top. I wanted it so bad that I would have cage wrestled a bear for another bowl.
It wasn't easy, but I stopped myself. The hardest part - and I can't believe it was so difficult to do - was to throw out the spaghetti. I kept telling myself that I could space out the spaghetti into several meals during the week. But, I knew if I left it in the house, I'd find some way to convince myself to eat more that eventing. There is a dog that trots through my yard daily, so he may be going into insulin shock today!

Only 1 other time have I wanted to eat something so bad - it was a banana laying in the fruit bowl. So adios spaghetti noodles, I'll eat you at mom's house, but you won't be coming home with me anymore.