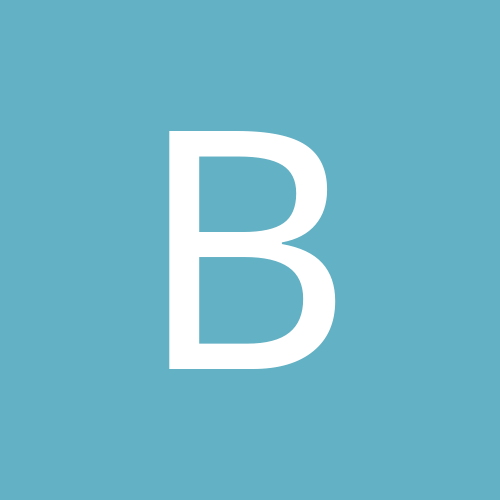 Birdie1973
LAP-BAND Patients
Content Count

149

Joined

Last visited
Everything posted by Birdie1973
I'm very sorry orry abour the breast cancer. I hope that you are doing better now and that you are in good health. If I understood correctly, your band was deflated, but the pouch was still able to stretch with the deflated band ? If you are able to shrick your stomach with a liquid diet, would you be able to get a fill on your band again ?

Hi Swankybangels ! Nice to meet you . I've been banded for 3 years. Had my surgery at Day zone Health in Chicago. My name is Adriana. Currently I have no saline in my band because I stretched my band a little. Are you on a liquid diet now ?

Wow that's fantastic. I was banded August 2012. I have lost 83 lbs. Congratulations on your success .

When I get stuck I drink hot Anise tea. It always helps. Anise is good to relax and soothe your stomach nerves. You need to sip hot beverages as they will expand your pouch and unstuck you . Good luck.

That's pretty mean that her doc's office did that. It sounds like they tricked her.

Hełlo Everyone. Thank God for this site. I was doing so good 2 days ago RESPECTING the band and last night I just plain abused it. It started with a simple "slider-food item". An innocent "low carb" cracker. And it just went down hill after that. I ate the entire bag. And then... I ate some pizza crust. No toppings. Just wanted a piece of the crust. Weird. Then, . It got bad enough that I made a special trip to Subway, and got 3 macadamia cookies. The thing is, through out the entire binge, I knew I was doing wrong. Yet, I continued. I sabotaged all my previous efforts. This morning, I have started on the right foot. Square one. I just hate when I give in to behavior so destructive like last night. A struggle. Shouldn't be. I just wanted to vent and make my confession. . I wish everyone today a wonderful day. Good wishes to all Respect the band. That's my new motto.

I know. You are absolutely right. I guess I just don't want to see it in writing because it feels terrible.. Like today, I went out to dinner with my mom and my boyfriend. We went to my favorite restaurant, with my favorite people in my life. I was surrounded by food. Good food. I ate healthy, but I felt like ate wayyyy too much. I know that I ate wayyyyyy too much ! I thought, why bother writing this stuff down for today ! But you are right. I will have to write down everything. I need to be acoountable for this eating behavior. And see the thing is , my band used to be tighter. But I had to get an un-fill a couple of months ago due to a very slight slip. It fixed it self, Thank God, but I feel that my doctor is now skeptical to fill up my band as tight as it was before. Now, my fills are really spread apart. I'm supposed to go in in April for another one. I can hardly wait ! As of right now, I have to do more work with keeping my sanity and stop overating so much ! Thanks for listening. I really appreciate your reply.

It's because my band feels loose. I asked my doctor for another fill last month and he gave me a very small one. He told me to go on liquids for a few days , if I felt like I had stretched my pouch. I called his office days later and asked his nurse if I could come in and get more fluid because I wasn't at my green zone and the doc said "NO !!!!". He said I have to wait at least 2 motnhs before another fill. So, I kinda feel that I have to use my "will power" all the time and it's been hard. I got used to the band doing all the work for me. I have this thought about going to another doctor to get the fill that I need, but deep in my heart it feels like the wrong thing to do.

I keep a food journal, but I noticed that when I fall off the wagon, I don't write the stuff down that made me cheat on the band. I guess it's time for me to be accountable of my eating habits. I will begin doing that tomorrow. Thank You for your reply.

I did a lot better today. But I still need to work on these carb cravings ! I know I need a fill but my doctor told me to wait 2 more months before I get another one. Kinda makes me want to go to a different doctor, but I won't do that because I know my doctor truly cares.

Hi everyone. Happy Friday. Hopefuly everyone is well. Has any one ever experience port pain (not stomach pain), but specific port pain while eating or drinking any thing ? My theory is that when we fill our pouches with any amount of liquid or food, if as the pouch becomes full, it puts pressure on the band and as that happens, the band pulls the string attached to the port. That's my theory. What do you guys think ? Does that happen to any of you ? Thank You.

Do any of you guys drink liquids at a specific time slot, say between 10:00 a.m to 12 Noon. And then stop, so that you don't have to drink anything after luch or dinner, and consequently maximize a feeling of satiety ? Just wondering how may people do that or do something similar to that. Do you guys any specific liquid "routines" besides the no liquids rule before and after a meal ?

Hello everyone. Ideally speaking, is it o.k. to consume 1 full cup of food per meal or should it be is 1/2 cup ? If we can consune more than 2 full cups of food, is it an indicator that we need fill ?

Tell us more about the after the fill diet.Is it like a liquid diet ?

It sounds like too little. When did u have your surgery?

Hello everyone. Do any of you take PGX fiber capsules to help you feel full? Would this stuff stretch the pouch?

Hello everyone . Many, many times I find myself eating just to find out that oh well, I guess I really wasn't "that hungry" . This has caused some weight gain and cycles of meaningless eating. If it wasn't or my band I would be so much heavier t this moment. In your opinion, how do you differentiate head hunger vs. real hunger ? Any tips on how to not be a head hunger victim ?