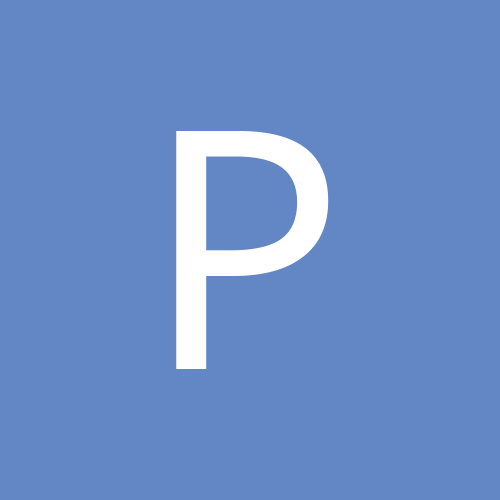 paisleypea
LAP-BAND Patients
Content Count

223

Joined

Last visited
About paisleypea
Rank

Guru in Training


Birthday

05/20/1967
Where to start ----- 3 years ago I asked my (then) general doctor (GP) about weight loss surgery. he immediately shot me down. First he said I wasn't big enough --- after being told I was obese I found it insulting that I wasn't "obese enough" and I didn't have any co-morbids. He also went on to tell me that most people tend to gain all the weight back anyway by drinking the calories. blah blah blah.My dental hygienist had the lap-band done, so every 3 to 4 months when I was in there (or more often cuz my kids saw her too) I would see how she was doing and she was enthusiastic about it. I learned a lot from her and then asked my (new) GP about it. he was VERY supportive and immediately gave me a referral to a surgeon who does WLS. I had brought with me my insurance requirements to qualify for the surgery.I went home and called the program director and she said that I needed to complete 6-month dr. supervised diet. I said I knew that, but my GP and I figured it was done with the surgeon. she said "NOPE - go back to your dr. and do it. you can call when you are 4 or 5 months thru that"Back to the GP. Started a "diet" where I came in every month for a weigh-in and to see how I was doing. he prescribed phentermine for me. I'd never done diet pills before. I loved them! I had so much energy and completely forgot to eat. THAT was a new feeling! The weight began to drop. Well, for a month then it stalled to nothing. We upped it and the weight melted the next month and then stalled. you know the drill. plus then my heart rate went up and so did compulsive behavior. but - six months was done. wa-laa!In the meantime I began researching more and more. I looked into surgeons in my area, I met with another woman who had a band 2 or 3 years prior, watched a DVD (of a seminar), spent hours on the internet looking up anything and everything about the procedure. i bought books and read them. I decided it WAS what I wanted to do, but not with the surgeon my GP gave me a referral for. (1. becuz she had left the area and 2. because she didn't have enough experience to make me comfortable)I narrowed it down to a handful and interviewed and went with Dr. Chae. it worked out in my favor that he is just 45 minutes from me and not farther - but he was the most experienced, the highest rated and just a great choice.My husband and I met with Dr. Chae for a consultation on April 10th.April 15 - my final '6-month dr. supervised diet' visit. Records sent to surgeon's office.

April 17 - oops! records WERENT sent cuz someone forgot the "1" in front of the phone number. Try AGAIN and Monica takes care of it and they go.
Then I found out that only records from 4/15 were sent. Surgeon needs all 6-months. I call my dr. back and Monica says she'll fax them over.

April 19 - attend the 5-hour required nutrition class at a cost of $150.

April 21 - Have psych eval done. Passed. He will give my paperwork to surgeon's staff. (same office)
- email surgeon staff to ask if everything complete - have dr. records arrived?

April 23 - email surgeon staff AGAIN to see if my records made it

April 24 - my phone was on SILENT - ugh! missed the surgeon staff call at 1 in the afternoon saying no - she did not have any new records sent over.
- call my dr. office again, but it is 5:30 on a FRIDAY and Monica is gone already. of course. BUT I explain what I needed and they explained I needed to come in and sign a form - the waiver thing. ugh - really? seriously? I have been thru this so many times. monica was to have sent it. nope, I must come in. well - no use rushing over there even though they are open until 7 because no one will be in the surgeon office until thursday and friday (I think. that is what the psychologist told me her hours were) Am down and upset (alternatingly) all night!

April 27 - I type up a weight record to put in my dr. file. I figure maybe it'll work since I cannot seem to get my 5 years dr. records of weights. 1) because 2 dr. haven't sent them still and 2) The OB records are only 2 visits which coincide with the general dr. records i already have. 3) the general dr. I had before my recent one does not have any weights HIGH enough to qualify. 5 lbs off most years. ugh!]

April 28 - I take my typed up (on cool stationary from my iMac Word program) weight record plus my blood pressure history and current medications over to the dr office. They scan it in and add to my record. I sign the waiver form to release my records to this surgeon. I'm told she'll take care of it that day since I talked with her on the phone the previous friday and she knew I really needed it. (Monica is out all week! bummer)

April 29 - I email the surgeon staff to see if they got the records. They were to have gone out the day before. I get no response.

April 30 - still no email or phone call regarding my records from the surgeon's staff. I figured it would've been this day (Thursday) based on what I thought their hours were. I call her directly. she goes over to look and says 'NO, no new records, BUT I do have 8 copies of the same thing, the April 15 page of your records.'
- really? seriously? uggggghhhhhh! why? I wonder to myself. I call the general dr. office back again. I speak with Vern - who I know from many visits in. he does my weigh-ins most times. He faxed a release waiver to the witchy dr. who won't release my records (Dr. Corinne Laurance) and is bossy and a bully (which is why I left). he is confused as to why. He looks into it and sees that yep, multiple attempts were made, but a "communication error".
- okay - so if you send a fax and it doesn't go thru, and you try multiple times (8!!!) do you think maybe you should CALL either the place it is to go to or the PATIENT you are sending it for? yeah, I think so too.
- and if work at the place where 8 copies of the same thing come with a note 'something error' , shouldn't you be checking your incoming faxes and let the patient know if had an error? yeah, I think so too.
- so a break down in communication on TWO ends. me stuck in the middle with no knowledge. ugh! I call the dr office and speak with Vern, and ask if he might be able to help me out. I explain the scenario and he looks into it. He finds the communication error thing and decides he can go ahead and send them out that night. yay!
- Vern calls back 15 minutes later and says he can't get the big file to go either. It gets in to about 6 pages and it comes back with an error and stops. options are to 1) mail them or 2) i go in and pick them up and drive them up. I choose number 1. I call Brian who says he can fax them for me. I call the office back and explain Brian will be picking them up. The girl on the phone isn't sure that will work since they are MINE. Are you kidding me? seriously? she finally agrees.
- Brian picks them up and goes to his office. It is 35 pages. Brian, a fax expert says you NEVER put the whole stack in at once, it will most always jam then. He stands there and hand feeds it, one sheet at a time. Isn't he a gem?
- It goes thru! hooray!

May 1 - I call the surgeon's office. it goes to voice mail. i don't have a lot of hope of a call back.
- I call back later in the day. did you get it? YES it has all arrived! It takes her a while (it IS 35 pages you know) and she finds all 6 months of my dr. supervised diet records AND she finds the weight record. She isn't sure it will "work" for the insurance but we'll try. She then explains it goes over to someone else who will email me when it goes to the insurance company and then email me when a response has come back.

May 5 - Still no email. Why am I not surprised? Why is it this does not seem to be a priority (or even a low item to take care of in some cases) with everyone but ME?So it was a couple more weeks of waiting - and I began to take ownership by calling and checking the status - often. As the old saying goes - the Squeaky Wheel gets the grease. My husband says that OR the Squeaky Wheel gets the Lock-tite. LOL

May 7 - Called the surgeon's office again and left a voice message asking for a call back
May 8 - Called the surgeon's office, left a voice message again
Called later in the day and got a live person on the phone! :-) She said that Dr. Chae promised to write the letters over the weekend and she would get it all submitted on Monday, May 11. I explained that I hadn't heard anything and she had mentioned he would be writing the letter on May 1 so when my records arrived it could be sent right away. She said yes, but that he has several to write and he must do them in order. she said he had 17 I think. ugh!

May 12 - Called the surgeon's office, left a message asking for an update on my status
May 13 - Sent an email to the surgeon's office, asking for an update. I also mentioned that i hated to "bug" them, but it seemed to me that whenever I "just waited" that I find out later the process has stalled. I was ready to find out if I was approved by the insurance and have had my part done since April 21st but different misconnects kept happening with getting my records to her completely. i also mentioned that I began working on this way back in September and started the 6-month doctor supervised diet and that I was getting anxious to get it done. I know that after all this waiting, it will be more as I wait for Blue Cross to approve it or not.

May 13 - The surgeon's office emailed me back that the Dr.(surgeon) finished my letter (on 5/13) and she will pass it on to Jan who works with the insurance companies.

May 15 - Jan emails that she has received my paperwork and is submitting it to Blue Cross Blue Shield Texas (BCBS TX) for pre-certification. It will take at least 15 business days to hear back from them and it can take up to 30 business days. June 8th is the earliest I should expect to hear from anyone.May 22 - I go ahead and call BCBS TX myself and ask about it. All the reading on LBT let me know that they are pretty fast about it. They said it had been approved on May 20th and a letter was in the mail. May 20th was my BIRTHDAY so it was AWESOME! that's all i really wanted for my birthday - to be able to get the surgery,

June 15 - had the surgeryi am now 10 days post-op and things are going along as expected and 'normal' (whatever normal is) Even as I am in "bandster hell" and it will get worse (from what I read, cuz it isn't bad right now) I am glad I got this. What an awesome tool to help me.

Weight on Day of Surgery:
Surgery Status:
Post Surgery
First Dr. Visit:
04/10/2009
Hospital Stay:
Outpatient
Surgery Funding:
Insurance
Insurance Outcome:
1st Letter Approval
paisleypea's Bariatric Surgeon

Exempla Saint Joseph Hospital Bariatrics
1960 N Ogden St
Suite 550
Denver, Colorado 80124