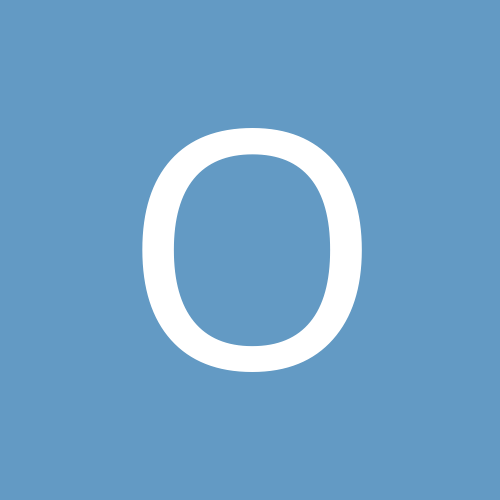 OctoberGal
LAP-BAND Patients
Content Count

36

Joined

Last visited
Everything posted by OctoberGal
Don't know why but the doctor handed out his phase 1 list to myself and my room mate at the same time - we both had repaired hernias - and said to continue for one week. He also talked about and handed out a phase 2 list which did include Protein Drinks. All I can say is that I feel so-o-o much better since adding the dose of Carnation Breakfast/Low Carb and the 6oz serving of creamed potatoe Soup. Will continue my last day of Clear Liquids today but will also add the items consumed yesterday and then go onto a full phase 2 tomorrow. Hope you're feeling better today.

My surgery was on the 28th. Each day gets better. I had a problem with constipation which cleared up today. Gas pain in shoulder is almost gone. Tenderness in abdomin only hurts when I laugh:laugh:, cough or try to raise straight up from bed. Today was the first day I was really able to burp. The toughest part is the seven days of Clear liquids - sugarfree with less then 3 gms of carbs - that leaves so little to choose from since Protein drinks are prohibited until the next phase - had a hernia repair during the banding. Needless to say I have had no strength to speak of and couldn't sleep last night from the feeling of hunger. I moved to creamed Soup (a day and a half early)as of this evening and feel so much better. Good luck to you on your weightloss journey!

Hi Josephine, Your story is so encouraging. Good for you! My surgery is scheduled for the 28th of this month and I'm very nervous and yet so hopeful. I told my husband that my goal is to have NO (or a maximum of one) fill and to be able to accept the accompaning hunger as a "normal" response and teach myself to work around it -- hopefully learning to "partner" with the band in the process just as you have. My only regret is the fact that I'm doing this at such a "mature" age compared to you and your youth:smile2:. My children are very concerned for me and would just as soon I not have the procedure. They say "Mom, what's wrong with you? You're fine just as you are. There are so many complications that can arise from the procedure!" I'm determined to change their minds by, hopefully, being able to do what you have done. Thanks again for your story -- Every best wish for continued future success!

Welcome to the October group, the "Smashing Pumpkins" :wub: I'm a lot older than you but will be taking the same journey as my scheduled date for surgery is the 28th provided I passed the stress test I went through last week -- will find out Thursday at my surgeons required physical just prior to having the procedure. Have been reading everything I can for the last couple of weeks -- some of it excites me and some of it scares me but knowledge is strength!:wub: If you'll go to the "search" box at the top, right of the page and ask for Surgery Day Stories you be able to read about several banders experiences. Very interesting. -- will be looking for your story in days to come. Best wishes to you on your journey! Roxiann

My surgeon said he has a few patients that have had no or just one fill that are doing just fine -- it's rare but it does happen. Consider yourself fortunate and don't get that fill unless you really feel you need it. It is apparent you have learned to follow the lapband rules -- good for you!

My banding date (so far, as am waiting for the results of a very thorough stress test yesterday) is scheduled for 28 October. My hiatal hernia was identified several years ago when I'd had an upper GI test so the doctor already knows it will be an additional process but he says it's only a matter of one or two stitches placed in the appropriate place and it's done. I don't understand or expect additional costs as the surgeon is already in there and is not making additional insisions, etc. I'm sure there are a lot of good doctors out there that feel the need to charge for every step taken - even if it seems so minor at the time. Best wishes for your procedure.

I seem to be the oldest in the group so far:tongue2: Am from Fairborn, Ohio and scheduled for the 28th if the "stress test":crying: I did today doesn't change anything -- it's tough being an oldie - LOL. The surgery will be at Wright Patterson Air Force Base.

You look great and set a good example to all of us who have yet to make the journey and to those who are in the process or might have stumbled along the way. Best wishes on your maintenance -- you know you can do it!

Am not scheduled to be banded until October 28th but the people at the support group I attend (and the surgeon confirmed) they requested a "belly band" (lapband patients -- at least the females -- spend their one night hospital stay on the maternity wing) which is supposed to give a little extra support for the first few days. I'm happy for that as have allergies which will cause some coughing and sneezing :cry_smile: in the morning hours and can just imagine the discomfort. I wish you a not too uncomfortable experience.

I'm not scheduled for surgery until October 28th but at the appointment with the surgeon (who everyone LOVES who have had him do the procedure) told me they (the two surgeons who do the band) are doing their fills differently now. After the healing time has passed I'll be given a minor fill and see how well I react. He said there are a few patients who don't need anymore but that most do. At the time of the second fill they will completely fill the band and leave the needle in while the patient swallows some water and then remove solution until that water flows through :rolleyes2:--- they stop the removal at that time and you're sent home to have a liquid diet for a few days and then see if a soft diet is tolerated for some days and, if so, move on to more solid foods. Needless to say, I'm a little affraid of going too fast with the fill process and am trying not to think that far ahead. I can only hope I'm one of the few who don't need a second fill --- I know, wishful thinking! Good luck to everyone whatever the process.

If you're interested just how it's done go to YouTube and look up Live lapband Surgery - Kansas I told my husband that if I'm going to do this thing I need to know exactly what they do :thumbup: Have to admit I would like to see my own surgery as I know they are going to have to repair a hyatle hernia at the same time and want to see what's going to be causing that additional discomfort. Good luck to all.

Hi Queenbee - Am not banded yet but hope to have my date set when I see the surgeon on the 11th. Am so happy for your results and appreciate your recommendation regarding the protein drink. I have been trying a few different protein products in preparation ....... have been using the "Bullet" (small blender) which can be purchased at Bed, Bath and Beyond. It is one of the best purchases I have ever made. It has a small profile so takes up very little room on your counter. It blends everything to perfection -- my opinion:) Again, am very happy for your accomplishments so far on your weight-loss journey.

Thanks for your story Nigel. You have strengthened my resolve to proceed with the process. You should be very proud of yourself -- your before and after pictures are great!

Hi - I'm fairly new to the forum and have found out so much helpful information. My surgeon's appointment is Sept 11th - hope my scheculed date won't be too far out. I'm not a spring chicken and need to get this show on the road:) About the gas, if you are interested to see what they'll be doing to you (I found it VERY interesting) you can see the procedure at Live Lapband Surgery - Kansas on Youtube. I hope your journey is uneventful and very positive.

Hi -- I'm 62 and have had the same "all lifetime" weight problem as you. My surgeon appmnt is 11 Sept and then we'll see when my scheduled date will be. I am also scared and somewhat excited -- am really affraid I'll be one of the few who seem to have problems -- but maybe not -- boy, I really sound confused don't I?:biggrin: Bottom line, I wish you all the luck in your journey and will be reading future questions/statements to check on your progress. Take a deep breath and move forward!

Hi, I'm fairly new to the forum. Have done a lot of reading in preparation for the procedure and have attended support groups at our hospital where the bandsters have all stated they had no problems with the fills and that the technician would put some kind of numbing solution on the skin before inserting the needle. Have to admit your experiences are making me a little leary about that portion of the process. The surgeon at the support session said they are now installing newer, smaller ports so they can't be felt as readily -- I hope that doesn't mean they also can't be found as readily:ohmy: Good luck to both of you. I hope your situations can be remedied soon. My surgeon appointment is set for 11 September and then -- have to admit I'm getting a bit nervous!

Hi - Have just begun the process leading to surgery. Bloodwork done; Nutrition Appmnt next week; Psychologist appointment in approximately 3 weeks and then -------Who knows for sure? What I do know is that I need to do something soon to help myself get some control over my eating habits after over forty of my 62 years being spent going up and down in weight and feeling like such a failure. Have been reading as much as I can to try to understand just what I might be getting myself into but don't see too much out there written by people in their sixties who have taken the lapband plunge. I want to be excited and positive about it but would really like to hear from "baby-boomers" who are currently living with the band (positive or negative comments)and am really interested in hearing from some who have had the band for quite awhile and have reached a satisfying weight and been able to maintain. Can anyone out there help me?

Thanks so much to all of you who responded. Am trying to absorb it all like a sponge -- but, hopefully, not the kind that retains water!:thumbup: I just might contact those who offered to answer additional question. Thaks again -- I'll keep checking for other replies.