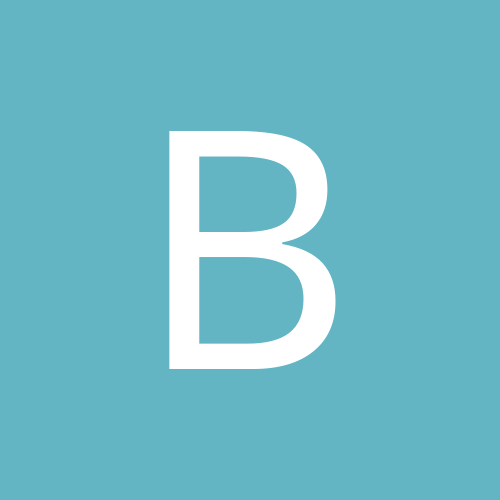 Bill Potts
Gastric Sleeve Patients
Content Count

24

Joined

Last visited

Days Won

1
About Me
Gender
Occupation
City
State
Zip Code
My name is Bill Potts.  I was searching for info about compression pants and shirts for wrinked skin and found bariatricpal. 
My journey is long and involved.  Over a period of 11 years, I had four surgeries on my abdomen that resulted in a huge basketball-sized, incisional-hernia that contained both my large intestine and small intestine.  It swings out in front of me and is sometimes very painful not to mention embarrassing. 
I talked to one surgeon and he told me that he couldn't  fix my hernia and that I would have a hard time finding anyone to do the hernia surgery unless I lost a lot of weight.  That sent me into a deep depression.  Then one day I had to go to the emergency room for it and they referred me to another surgeon because he was an extremely good hernia surgeon, Dr Benscath at Cleveland Clinic.  Dr. Benscath was also a bariatric surgeon and agreed to do both surgeries if I joined the bariatric program. 
I started dieting that day August 20, 2020 and lost 97 lb while I was being approved.  I had many terse words with the psychologists during the approval process  over my previous alcohol useage, but finally I convinced them to accept me and I was approved for a March 18, 2021 surgery date.
My weight loss went well.  I was highly motivated and exuberant that someone was going to help me.  My team of nutritionists were super and both very challenging and knowledgeable. They considered me their numbers guy.
My surgery went well too.  No abdominal pain to speak of, but my left shoulder ached terribly for a week from the gas they use to distend the abdomen.  I stuck to the eating regimen and was never hungry.  They prepared me well for sucess. 
Drinking water was the biggest problem.  I could only sip about 15 ml at a time, so I used a kitchen timer and took a sip every 4 minutes and put all of my water in one bottle so that there was no question when I was done. Eventually it was small gulps instead of sips and the timer disappeared.   Now water is easy.  I drink 4 cups before breakfast and 4 more before 6 pm.  Eventually I realized that I could dispense with the "do not drink one half hour before meals" rule.  It seems that water empties rather quickly from an empty sleeve.
Eating was fun.  I developed a routine where by I bought meat on Saturday and cooked it that day and froze it in single meal portions.  The remainder of my cooking was just using the microwave.  I discovered that liquid egg whites don't explode in the microwave like whole eggs, so I made a lot of vegetable souffles and fritattas.  They cook perfectly.  I never deviated from the bariatric plan, though.  I always ate the correct things.
Now I am almost at the 9 month post surgery date and I am well past my goal of 185 lb.  I weigh 169 lb. I will pick a number soon as my maintain weight, probably 155 lb. My surgeon has scheduled my hernia surgery for January 25, 2022.  I can't wait!
Good luck and God's speed to you all.  It is worth it.

Weight on Day of Surgery:
242 lbs
Surgery Status:
Maintaining Weight
First Dr. Visit:
08/20/2021
Surgery Funding:
Insurance
Insurance Outcome:
1st Letter Approval