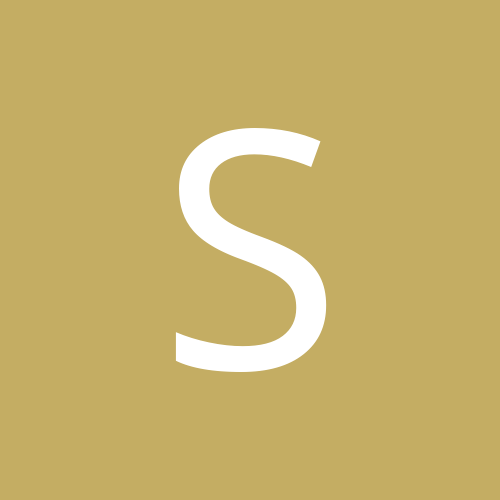 Samym
Gastric Sleeve Patients
Content Count

50

Joined

Last visited
Everything posted by Samym
Hello anyone going through Kaiser? I am done with my 10 week classes and was wondering how long after do you speak to Surgeon and get surgery date? TIA

Hi! Im doing really well. Its 3 weeks and down 11 pounds. Im going to be one of those slow losers, but as long as Im losing its good. I dont have any issues eating or drinking. Yay which is what I was worried about. As for your hubby dont worry about him. You keep doing you… you are doing amazing.

I had my appointment back in February with my surgeon and just had my surgery the 2nd of June due to the backlog from Covid.

Do I count my protein shakes and watery soups as part of my daily liquid, I am supposed to have 60/60 but not sure how to count it.

Good luck to all the Junies surgeries!! Stay strong and positive. This is an exciting time for all of is on our new journeys. ❤️

I actually finished in December. I didnt meet with surgeon until February due to Covid. I got a call from his nurse 4 weeks ago and I get surgery on Wednesday. It took longer due to backlog and they where not allowed to do the surgery in Ontario Kaiser until recently.

Hi there any surgery buddies? Having surgery on 6/2. I was super excited to do the classes, get approved right away, and finally get a date since I have been waiting since December. I got my self ready shakes, protein water, vitamins and broth. Took 3 weeks off work to recoup. Now I am super nervous and having anxiety. I read so many good post and some bad. I know I shouldn't be doing that to myself, but like to know what to expect. How are you all coping and getting yourselves ready for surgery?

Im having mine done June 2nd. Just waiting to hear what time I have to show up. Excited and nervous and feeling anxious.

Having surgery on June 2nd. Where you asked to quarantine before surgery and Covid test?

Oh no! I hope you get better soon. I got sick after my 2nd second one. Im glad I got it out of the way before surgery. I dont want anything else to be stressed over.

They didnt say I had to quarantine, but I work at a bank and around a lot of people. So not sure if I should just work from home before my Covid test on 31st. I only have to do the day before surgery liquids only.

Hi! Did you have quarantine before surgery?

I was told I would be out 3 weeks which he gave me doctors note for. Which is ok with me lets me get my routine before I go back. Im staying one night in the hospital and only have to do liquids the day before surgery. Im so glad. I was worried about having to do it for 2 weeks.

I am going through the same thing. Everyday I read about what to expect, what do I need, what can go wrong...its alot. I have my preop today with the surgeons office. Hopefully that goes well. Im excited to have the surgery. Just scared of the changes afterwards.

I am scheduled for June 2nd. So excited! Got my preop tomorrow.

I am so glad everything is going so well for you. You hear some people having a hard time after surgery, but you make my stress go away. I too have chronic pain and to hear that its better for you is awesome. Hope you find some teaching jobs. Jobs should go to who is qualified not who looks better. You are there to teach not to have a fashion show. Good luck to you. I'm sure you will find something soon and it will be great. I hope my surgery goes smoothly and with no complications. Im so excited.

I'm so excited!!!! They called me today to schedule my surgery for June 2nd. Wow that's soon. I thought she was going to say July. I do have a pre-op appointment next week. What does that consist of? Do they just talk about surgery?

That is really good. Do you know how much you have lost? I am still waiting for my surgery. Hopefully it will come soon. I called the doctor a couple weeks ago and they are still back logged.

Oh no! I hope you're ok. Is that a side effect or was it only do to your meds? overall how are you doing? Are you able to eat and feel good?

I'm so glad that you are doing well. Overall you been feeling ok? Are you still real tired?

I am glad you're doing well. I am just surprised with the fatigue. I did not know it could get bad. I have chronic fatigue and I hope I bounce back quickly from it. I have a question.. TMI sorry! But are you able to go bathroom ok? I heard constipation is a side effect, also have you had issues with Gerd after surgery?

Hahaha you are almost done. So excited for you. Hope all goes well. Keep us posted.

That is so good that you are almost ready for surgery. I didnt know there was a pre pre op appointment we did. My Surgeon said they would call and schedule my surgery and I have a final with him. I hope I do get more info on hospital stay and after care. I found out yesterday that Ontario finally opened up and started doing the surgeries. Im hoping to get my call soon. Good luck! Let me know how you're doing and tips that worked for you.