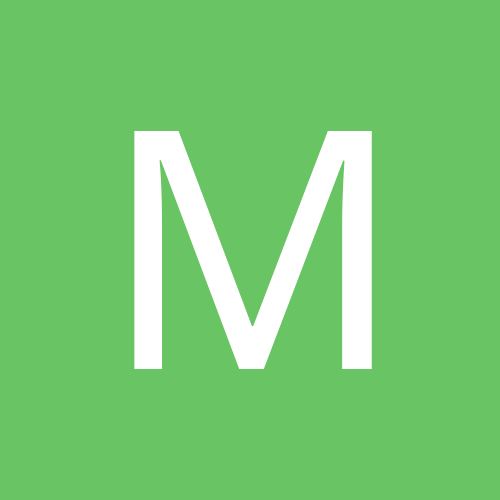 MariaC6
Gastric Sleeve Patients
Content Count

50

Joined

Last visited
Everything posted by MariaC6
Today I'm 2 months post op and I finally hit 199.4! I had my surgery on 08/27/2020. I've been a slower looser but wow, seeing that number felt so good. I'm 5'8 1/2 and 43 years old. I also have Hashimoto's (thyroid disease) and have struggled with my weight for more than 15 years. In January of this year I started the long process with my insurance to get approved. My highest weight was #252. My BMI at that time was 38. I have comorbidities - sleep apnea & fatty liver My insurance BCBS of Michigan required that I do the supervised nutrition for 6 months. My insurance used the weight I started at when I entered the program. Prior to starting the two week pre-op diet (so mid August) I weighed #236. I lost 10-11 lbs doing the liquid diet pre op. My surgery weight (8/27/2020) was #226 which I believe put me at a BMI of about 34 ish. And today I'm officially #199.4! I am no longer morbidly obese, just "over weight". 😂 I've also done something I've never done before- I finally enjoy exercise. I bought a Peloton bike to help me on my journey and it arrived 9/14 and I've been using it 6 times a week since I got it. I LOVE it, it's so motivational. This bike/exercise might be transfer addiction but I'm totally ok with that. There is a very large weight loss community on Peloton. Many have done WLS. So while I might not be loosing weight at a rapid pace, I've definitely gained muscle and have toned areas of my body. I just wanted to say THANK YOU to this group. Your posts have guided me through this journey. And as my favorite instructor says: you are bigger than a smaller pair of pants. Your worth is so much greater!

10 months post op and I'm fluctuating between 165-167. I've been exercising regularly and thankfully have toned a lot of my lose skin. I still have a lot on my upper thighs and stomach but I'm ok with that. At this point I want to lose about 5-7 more pounds - initially I thought more but I'm almost to where I want to be. I'm so thankful for this surgery.

Going to the beach and finally removing my coverup/moo moo/ 3XL tee shirt and just wearing a bathing suit like everyone else!

Officially 9 months post op and I weigh 169lbs at 5'8 1/2. HW 252lbs (January 2020) Pre-op diet starting weight (236lbs on August 14, 2020) SW: 228 (August 27, 2020) CW: 169 Goal Weight (158-163 range) My BMI is currently 24.99 so I've finally crossed into what "they" call the normal range! Ha I feel great. I've had zero complications. I have not had any alcohol since pre surgery and don't plan on trying any until at least 1 year post op. (I've never been a big drinker but would enjoy the occasional margarita or glass of wine). My surgeon asks his patients to wait a year and I told him I would. I do exercise at least 5 times a week incorporating cardio and strength (arms to try and tighten the loose skin- at age 44 things down bounce back like the used to). I've done this since I was 6 weeks post op. I haven't cut out any foods. I don't tolerate spicy foods like I used too so I don't eat a lot of those. I don't eat a lot of pasta or rice either - I'll try a bite or put a small servings (think tablespoon) on my plate but I'm still focusing on protein and still aim for 80 grams of protein a day and drink one premier protein shake on most days). Yes I eat carbs and will have mashed potatoes, cookie or piece of cake (everything in moderation right?) Some days I get in 64-72 ounces of water other days I'm lucky if I get 45. For all of those in the fence (I was too), just know you can do it - it's never too late to get yourself healthy.

I caved (need to poop) and drank regular black coffee (with my famotadine) and just increased my water to 70+ ounces that day to compensate for the diuretic effect of coffee. I'm 7 months post op with no issues. I drink 1.5 cups of black coffee a day.

@chiquitatummy like you, I had WLS and told very very few people (husband, my sisters - my mother the next day only because she's a complete worrywart and that's pretty much it). And yes I agree that COVID and social distancing has enabled me to pull this off "on the down low". My surgery was in August. I'm still working from home and I haven't seen any of my coworkers except via zoom. About a month after surgery I got on an exercise kick (for the first time in my life) and would occasionally post photos on my Instagram story of my workouts (not necessarily images of me but images of the machines I was using). Anyway I have posted a few random photos on Facebook and Instagram that do show that I have lost weight but honestly most people think it's because I started working out! They've even commented things like wow your exercise is paying off! I think posting those photos of the gym equipment that I was using has got most people thinking that I did this all by working out and honestly that's fine with me because in large part my weight loss is none of their damn business.

I'm a little over 6 mos post op VSG. I'm now 5'8 and 173. I exercise with at least 40 minutes of cardio and 15 minutes of strength 6 times a week. My surgeon and Nutritionist calculated my BMR last week during my virtual appointment and told me that I should be consuming 1500 calories a week due to my activity level. If i didn't exercise or had low exercise then my calorie intake would be 1100. Protein goal is still 90 grams a day and my water is 65+ ounces a day.

I had VSG on 8/27/20. My sister is a PACU nurse and warned me not to get the bypass or similar surgery because she has seen too many bariatric patients lose the weight but develop severe medical related to malabsorption that the bypass produces. She even told me that having the bypass shortens ones lifespan by 7-10 years! I have NO clue where she got this information but she scared me into having the sleeve rather than the bypass. So far I am doing great with the sleeve but again, I'm only 6 months out.

I'm almost 6 months post op VSG. At surgery my BMI was 35.

Have you been tested for COVID or COVID antibodies? Someone I know who is not a bariatric patient is experiencing symptoms eerily similar to yours. As others have said have all your vitamins and other metabolic blood panes tested.

Just an update. I'm almost 6 months post op (on Feb. 27th it will be 6 months) and I weighed in this morning at 177.2 so that's a 51 pound weight loss since surgery and a total weight loss of 75 lbs since I started this journey in January of 2020. I'm about 5'9 and my goal weight is 155ish. I say "ish" because it may be more or less....I've been working out since I was 6 weeks post op (Peloton bike) and at this point my goal is more fitness/strength/endurance so if I continue to increase muscle mass my goal weight might be higher. Regardless I'm very happy with my progress so far. For those that are curious, I would say my weight loss since December has slowed immensely and I'm losing about 5lbs a month now. (Pre-op my BMI was just over 35)

I am 5 months post VSG. For the past three weeks have been at a stall. I track my food religiously (including samples if try while cooking) and usually eat about 1150-1350 calories a day, eat at least 80 grams of protein and drink 60 + ounces of water. I also take my Bariatric vitamins. At least 6 days a week I exercise for about an hour on my Peloton and burn about 500-600 calories. Is it possible that due to my exercise, I am eating too few calories? I don't think so but I'm trying to figure out a way to break my stall.

As hard as it will be for me (mentally- this is all a huge mind f*ck) to back off from the exercise I think I'm going to give it a try like you said.

@s11rony303 I make sure to have a premier protein shake every morning for breakfast. I also make sure to have at least 60 ounces of water a day and between 60-80 grams of protein. My calorie range (now) is about 1000-1300 a day. The only foods I do not eat are rice and pasta and that's because I'm far out enough from surgery to eat them. I eat "bread type carbs" occasionally but most of my carbs come from potatoes or vegetables. But I don't limit carbs or fast or do any of those sort of things. I DO exercise every morning for at least 45 minutes! I bought a peloton bike at 6 weeks post op to help me get by but in gear during the pandemic. I never used to exercise but I made a commitment to myself when I decided to have surgery to also make a commitment to fitness! (I am 44 years old). As far as specifics I eat eggs (scrambled, fried, deviled) all breakfast meats, nuts, avocado, most veggies including potatoes, all types of meats and fish/seafood, low carb tortillas work best for my stomach, occasionally I'll have a slice of wheat bread or French bread, some potato chips or a Reese cup 😅 I haven't limited what I eat but am focusing on protein first, my protein goal and getting in my water.

I had mine in August of 2020. Surgeon warned me to quarantine for one month post op for the same reasons, that our bodies just went under so much stress that Covid would be a bad outcome. If you are able to quarantine (and have those in your household follow the rules and mask when they work etc.) you should be ok. Here's the deal- being morbidly obese and getting COVID is a bad thing. You need to improve your chances and losing weight will greatly improve your health. Pre-op I was a 36 -37 BMI. My weight in January of 2020 was 252. My preop weight was 236 and I'm now 180 and feel amazing! I would definitely do it again

I'm almost 5 months out and occasionally will have a few grapes or a couple pieces of diced apple. No issues at all

Just an update on my progress so far: Highest weight 254 (January 2020) when I started process to get VSG. 8/10/20. 239.6 (Started pre-op diet) 8/27. Surgery Weight 225.6 (end of Pre-Op diet WL 14lbs) 9/3. 218.4 (1 week post op) 9/10 214.4 (2 weeks post op) 9/17. 212 (3 week post op) 9/24 210.8. (4 weeks post op) 9/27. 210 (1 month post op) 10/1 205.2 (5 weeks post op) 10/8. 205.2 (6 weeks post op) 10/15 203.2. (7 weeks post op) 10/22. 202.4 (8 weeks post op) 10/27. 199.4 (2 months post op) 11/ 5. 197.4. (10 weeks post op) 11/12. 195.8. (11 weeks post op) 11/19. 194.2. (12 weeks post op) 11/27 190.4 (3 months post op) 12/3. 192.8🙄 (13 weeks post op) 12/10. 190 (14 weeks post op) 12/17. 190 (15 weeks post op) 12/21. 188.6 12/22. 187.2 12/24/20. 187 (16 weeks post op) 01/04/21. 184 01/13/ 21. 182

I'm 4 months post op and cannot eat certain spicy foods and if I do, I get an instant burning in my throat! Prior to surgery I could eat a jalapeño pepper no problem now I can't even eat a pepperoni! I made chicken tortilla soup and chili and have not been able to eat either. I'm hoping that with time it changes because I really do enjoy spicy foods. I don't suffer from heartburn it's just I get this weird burning sensation in the back of my throat if I try to eat something spicy

Finally broke my three week stall and had a 3 lb weight loss. 187 on the scale today. Woot woot! And I had two Christmas cookies yesterday- what a mind game. I'd did make a conscious effort to get my 64 ounces of water this week. I'm 15 weeks out and I am at about 900-1200 calories a day and I get at least 45 minutes of exercise 6 days a week (I use a Peloton bike). For those on a stall, listen to what everyone else has said and stay the course.

Just an update....I'm at the three month mark and have been at 190 for two weeks now. The dreaded three month stall. And why do stalls happen when you are teetering on a new set of numbers on the scale??? For anyone reading this who is contemplating surgery- do it. I have zero regrets. I am able to finally enjoy salads (which I missed so much). I am also at the dreaded hair loss stage but still wouldn't change my decision. The fact that I can't see a hair stylist (due to COVID and living in a purple county) means my dark roots just accentuate the thin spots. Recap of stats: HW: 252 (Jan 2020) Pre-op diet starting weight: 236 (8/14) SW: 226-228 (8/27) CW: 190 (12/8)

Hey everyone! I had VSG on August 27th, stayed one night in the hospital and have been able to get my fluids and protein since day one (which totally surprised me). I'm literally sipping all day and use an app to keep track of my intake. I'm already sick of the shakes 😂 and have started substituting bone broth for some fluids/protein. My surgery weight was 226 (I'm 5'8) and prior to surgery I lost 14lbs in the liquid diet. Since surgery I've lost 7 pounds in a little over a week. I already know that I'm not going to be a fast loser, and that's ok. First 5 days post surgery I had zero appetite. Since then I do find myself hungry (I think??) but usually I just sip on a shake and it goes away. Does it take anyone else an hour to finish a shake?? My first surgical follow up is September 9th and I'm really hoping I can move onto soft foods- I need yogurt to help move my bowels!

Just an update, I am quite amazed I have not experienced any nausea at all. It does take me almost 45 minutes to finish one premier protein drink. I'm not sure if I'm still holding fluids or not. I did weigh myself today (almost 7 days post op) and from the day before surgery, I've only lost 3 lbs which is very discouraging. I am starting to get my energy back and actually grocery shopped today. I am able to sleep on my stomach now which is a blessing. My stomach is still sore but not as bad as it first was. I still have some gas pain but that is going away. I started taking a chewable probiotic and I've been able to use the bathroom finally!

Tomorrow is finally surgery day. I'm having my surgery at the Cleveland Clinic. I started this whole process back in January, had to endure 6 months of nutritional visits (due to my insurance BCBS of Michigan and a BMI of 37 at the time) and then some delays in testing due to COVID. In January when I first started the process, I weighed 256lbs. at 5'8 and now I'm down to 226lbs. (I lost 14 pounds during the 2 week pre-op liquid diet). I've suffered with Hashimoto's for years and weight loss has always been very difficult. Last year I was diagnosed with sleep apnea and fatty liver disease. At that point I knew I needed to make a change and like so many of you, diets and every diet pill you can imagine didn't result in any weight loss that would last long term. Pre-op testing yesterday included an ultrasound of my liver and pancreas (my gallbladder was removed years ago) a meeting with anesthesia, lots of lab work and a COVID test. I found out today that one of my blood tests revealed that my Factor VIII is high and I will be taking Lovenox injections as a blood thinner post op for 14 days. I'm to be at the surgery center bright and early (5:30 am). Tonight I have been instructed to drink 24 ounces of regular Gatorade (not sugar free) and another 24 ounces tomorrow morning 2 hours before I leave my house (so I'm really getting up early). Apparently this aids with recovery and reduces post op nausea and volume which I know I suffer from due to other surgeries. I will try and post updates daily so that others that are pre-op can get a little insight on the experience. I've learned so much from everyone's posts on this site and from the forums I follow on Facebook and that has helped immensely.

I'm still holding a lot of fluids and quite puffy but I'm trying to not let that discourage me. Nothing is worse than getting on a scale to see you've gained 5 lbs during surgery (which I'm guessing is all IV fluids). I've been lucky in that I haven't had any nausea issues and I definitely do not have an appetite. My husband and kids ordered take out yesterday and it didn't bother me at all, I sat at the table with them sipping on my water and could care less what they were eating. I am still waking up at 1:00 am because of pain and I take a dose of liquid Tylenol and can go back to bed. I'm a side/stomach sleeper and cannot sleep how I normally sleep.

I was able to get my goal of protein and water today (day 3). On average it is taking me almost 2 hours to finish each shake. I have absolutely zero appetite and have to keep telling myself to take sips.