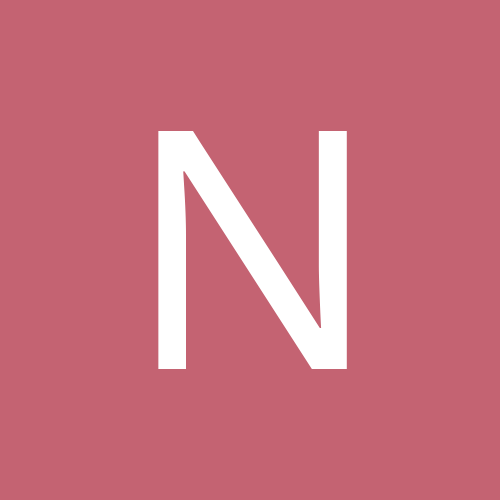 nyllrap
LAP-BAND Patients
Content Count

128

Joined

Last visited
Everything posted by nyllrap
I had a serious case of acute pancreatitis caused by gallstones about 8 months after getting a lap band. I was doing fine after the lap band surgery, but one morning suddenly developed severe abdominal pains. I ended up in an ambulance, and was in the hospital 4 straight months. My case was one of the worst - 8 operations, another 2 1/2 months in the hospital, lots of complications to numerous to mention (here's a sampling - multi-organ failure, sepsis, an ileostomy (now reversed), severe malnutrition, a cancer diagnosis probably due to a weakened immune system, etc.etc. etc. I went about 4 months with an open wound (healed by a wound vac) and nothing by mouth, not even Water. I was told it was a miracle I survived. I also lost my lap band, but lost a lot of weight due to the illness so am now normal weight. It was an absolute nightmare, but I survived, recovered, and am doing really, really well now - after a little over 3 years I have lots of abdominal scars but no disabilities. Looking at me, you would have no idea now what I went through. I had to retire on disability, but a year ago (all of this happened beginning in March, 2009) I returned to work, in a job that was a significant promotion over my previous job. As I write this, I can hardly believe what I endured, and that I am doing so well. Incidentally, my lap band surgeon cared for me throughout and performed all of my surgeries. My problems were not caused by anything he did wrong, just bad luck. God is good! Good luck at all of you.

This doesn't happen to most people with lapbands or even those that develop gallstones. I had my lapband for 6 months when ai suddenly developed severe gallstone necrotizing pancreatitis. It resulted in 4 straight months of hospitalizationand another 2 months off and on, 8 operations, and lots of complications (kidney failure/dialysis, lung failure/on a ventilator, blood clots, sepsis, an ileostomy, etc. I was also fed totally intraveneously for 4 months - was allowed nothing by mouth including water). I then developed endometrial cancer, which I believe is indirectly due to the pancratitis. I was not able to keep my lapband (I had an open wound and a wound vac for a long time and when they changed the bqndage you could see the lapband tubing poking out9, but also lost 70 pounds in the hospital. It was a year and 7 months of utter hell. But my life was saved, which I am told is a miracle. I am doing great now and recently had the ileostomy reversed. But gallstones and possible pancreatitis can be very serious. My infectious disease doctor (I had MRSA, c-diff, and VRE) said I was the 2nd sickest patient he had ever had. The surgeon also said it was not caused by the lapband, but I still wonder. This is not a criticism of the surgeon - he was fantastic and I consider that he saved my life.

I am so glad you are having your scan, because I don't want what happened to me to happen to you. My experience was NOT typical, but it does happen occasionally. I had the lapband for 8 months, when I suddenly got very sick. Long story short: 4 gallstones lodged in the pancreatic duct, which caused severe acute necrotizing pancreatitis. I very nearly died a few times. I was hospitalized for 6 months, have had 7 operations, lost half the colon (and now have a temporary ileostomy, which should be reversed within the month), went into kidney failure several times and was on dialysis (just a month - ok now), had lung failure and was on a respirator, had blood clots in both legs, had sepsis and 4 hospital acquired infections, etc. I am doing well now, but it has been a year and a half and I am still dealing with repercussions. Most people with gallstones don't get pancreatitis, but you don't want to take any chances.

Good luck with that. From what I understand, the HIDA scan isn't too bad to have (although I never had one). You are lucky Dr. B. didn't order a barium enema like he made me have. That was the worst test I have ever taken!

It is June 30. I hate to have to wait so long but that was the first the 2 surgeons could both do it (Dr. Welander is my gynecologic oncologist - he is excellent also). Stacy said I am the only surgery Dr. B. is doing that day because they never know what to expect from me due to my history. Let me know what is happening with your gallbladder. I will look for you at their office - I am there on a regular basis!

Hi Suzanne, my appointment went fine. I didn't see Erin or Dr. Brengman, but did see Stacy, who I really like also. Nothing much happened - they just wanted to make sure I was ok for surgery. Stacy told me Dr. Brengman wasn't going to take down my ileostomy unless my colon is in really good condition. It was supposed to be temporary but the pancreas ended up eating a good amount of my pancreas so I don't know if I will be stuck with the damn thing or not. But you are right, I am in really good hands with Dr. Brengman and St. Mary's. I still visit the nurses on the 4th floor where I spent 4 months. I hope you find out soon about your gallbladder. If you have stones you definitely want to get it out so what happened to me doesn't happen to you. Both obesity and weight loss can cause gallstones, and I ended up having a bunch of them.

Hi Suzanne, I just love Dr. Brengman too! He has been so good to me, and really did save my life. He and Stacy are always so nice when I see them. I am not going to do any more bariatric surgery. I am normal weight now and plan on just keeping it off the old fashioned way - I am eating very healthy and getting a lot of exercise. I am sure Dr. Brengman would not advise or do any more bariatric surgery on me. Unfortunately, I recently discovered I have endometrial cancer. When I first got sick with the pancreatitis, my monthlies started up again. They ordered a gynecological consult and I had an ultrasound, which was clear. A year later, the bleeding continued and I had another ultrasound and D&C which revealed the cancer. So I will be having surgery #7 on June 30. The gynecologic oncologist will do that and Dr. Brengman will do some other things. He gave me an ileostomy and I want him to reverse it then, but he said he won't know if he can until he operates and sees how my colon looks (I lost half of it due to the pancreatitis). I am not looking forward to another surgery but want to get the cancer out and the ileostomy reversed. Luckily, endometrial cancer has about an 85% cure rate. With all I have been through, the lap band surgery was a piece of cake (I had a huge open abdominal wound and a wound vac for about 4 months). But again, I really feel like I owe my life to Dr. Brengman and Stacy. I see Erin Wed. for my pre-surgery check-up. I hope you are doing well. You look great!

On top of all of this, I recently foud out I have endometrial cancer. I am hoping it is at an early stage, but won't know that until I have my hysterectomy. I see Dr. Brengman tomorrow, as I am hoping he will reverse my ileostomy at the same time. Dr. Brengman does bariatric surgery, but does a lot more also.

I don't know if this will work, but I am trying to attach a picture of the white light body scan I had today. My surgery is July 24, and I will be having another scan 3 months later. It was really cool!

Thanks! Good luck with your surgery.

Thanks to all who posted on this thread. Unfortunately, I had to have my lapband removed. Fortunately, I lost all of weight I wanted to. Unfortunately, it took a really nasty case of acute gallstone necrotizing pancreatitis to lose the weight. I was hospitalized for 5 months, had 6 operations, sepis, lung and kidney failure, etc. I also had to go 1 1/2 months initially and later 4 months on npo (or nothing by mouth - I couldn't even have ice chips), lost half my colon, and still have an ileostomy (which is supposed to eventually be reversed). I am doing much better now, but am still convalescing. It has been a hell of a year.

I don't want to scare anyone, but thought I would relate my experience. Dr. Brengman was my lapband surgeon and ultimately, he saved my life. I had my Realize band in July, 2008. I lost 30-35 pounds before and after the surgery. But in March 2009, I suddenly started throwing up bile and had horrible abdominal pains. We called an ambulance and I was taken to St. Mary's Hospital. It turned out to be a gallstone, which lodged in the pancreatic duct, causing severe necrotizing pancreatitis. I was so sick I nearly died, but Dr. Brengman and the other docs treated me aggressively and I pulled through. I was in the hospital 5 months, had 6 surgeries, sepsis, lung and kidney failure (temporary, though), blood clots in both legs, and had to have my lapband removed. I also was not allowed to eat or drink anything and was fed by tpn for 1 1/2 months initially and later another 4 months while at home. I did lost another 70 pounds and am pretty much normal weight now. I am doing much better but still have a lot of abdominal discomfort and an ileostomy which is supposed to be reversed hopefully in the fall. Dr. Brengman told me the gallstones were not caused by the lapband, which I was glad of since I was self-pay and insurance wouldn't cover any complications from the lapband (the total cost of all of this has been over 2 million dollars). However, I have read that both obesity and rapid weight loss can cause gallstones. Even so, most people don't get as sick as I was. Dr. Brengman was wonderful throughout all of this, saved my life, and I highly recommend him. You will love him. Best wishes to all of you out there and good luck with your weight loss. I have had a hard time, but love being thin now, although I don't recommend the "pancreatitis diet."

In July of 2008 I had lapband surgery. I was a self-pay patient, and everything went well. Between the pre-lapband diet and after the surgery I lost 35 pounds, with no lapband problems. The disaster struck suddenly. I was getting ready to go to work on the morning of March 19, 2009 when I suddenly felt very nauseous and started throwing up bile. Five or ten minutes later I experienced severe abdominal pains on my right side. It was so painful and I just knew something was seriously wrong that I had my husband call an ambulance because I couldn't even walk to the car. Luckily, I was attended to right away at the hospital. The diagnosis ended up being acute necrotizing pancreatitis due to a bile duct blockage caused by a gallstone. I was taken to intensive care and stayed there 3 weeks. However, I remained in the hospital of four straight months. My ordeal included sepsis, kidney failure with dialysis (which resolved itself), lung failure, 6 operations, numerous procedures, etc. The surgeon had to take half of my colon, and I ended up with an ileostomy (which is hopefully temporary - the surgeon wants me stronger before he reverses it). Twice I was fed intraveneously and allowed nothing by mouth - once for 2 months and once for 4 months, even after I went home. I also lost the lapband (my surgeon throughout all of this was the same one who put the lapband in), but i did lose 75 pounds while in the hospital. My surgeon and the hospital absolutely saved my life. I was told that for people who have pancreatitis as bad as I do, the mortality rate is almost 100%, and in fact they didn't think for a while that I would live. I am home now, and doing much bettter. Eventually I should fully recover, but this past year was a nightmare I feel I am finally waking up from. I am still slowly recovering from the 6 abdominal operations (mostly, my abdomen just feels really tight and heavy and it still takes a lot out of me to walk), but am lucky to be alive and thankful I had such a fantastic surgeon (Dr. Brengman, at St. Mary's Hospital in Richmond, Va.).

Thanks! I was lucky, even with all I have been through. My surgeon throughout all of this (who was also my lap band surgeon) told me that in the medical literature, the mortality rate for people as sick as I was is 100%. Other doctors told me that according to all possible indicators, I should have died.

Mine was taken out in Nov., 2009, while my lapband was put in July, 2008. My story is a nightmare. On March 19, 2009, I suddenly stated throwin up and getting severe abdominal pains, severe enough to call an ambulance. I had gallstones, and one lodged in a pancreatic duct, causing severe necrotizing pancreatitis. I was in the hospital 5 months, almost died, had kidney and lung failure, 6 operations, and ended up with an ileostomy (that is supposed to be reversed). My lap band had to be removed because of all of this. I lost 35 pounds prior to this on the lapband, and another 70 pounds due to the illness, and am normal weight now. I lost the lapband, but still have my life.

St. Mary's accounting office is irritating me to no end! I had surgery on July 24, was self-pay, and paid in full exactly like they directed me to do - $9000 to St. Mary's and $4,500 to Richmond Surgical Group. This was supposed to cover pre-surgery testing, surgery, all care by the group for a year, and all fills for a year. After my surgery I received a bill from St. Mary's for over a thousand. It turns out that for some reason they credited $ back to my credit card account - they couldn't tell me why. So essentially they give me money back and then ask for it again. At any rate, I promptly paid it. Then I get a bill for my pre-surgery chest x-ray, which was supposed to be covered by the $13,500 I had already paid. I took that bill to the surgeons's office and they told me I didn't owe it and they would take care of it. I continued to get bills - I called the billing department and hopefully they are taking care of that. Then today I find I have been charge over $300 for my first 2 fills that are supposed to be covered for a year by the $13,500. Am I the only person who has ever self-paid at Richmond Surgical and St. Mary's is so totally perplexed by this they have no idea what to do with me? If you have paid yourself for lap-band surgery at St. Mary's, did you have any of these same issues?:confused:

Great question! I just got banded on July 24, am getting my 2nd fill Sept. 19, and have a cruise planned for Dec. 6. I am really not too worried, though...but would love to hear other people's experiences. I have been on a number or cruises and have never gained weight on them, believe it or not. But I will definitely be eating much less on this one. You may want to take a look at cruisecritic.com and do a search using the term "lap band." I remember that there was a thread on that topic, with some good information. I will see if I can find it again. myself.

I make my own also, but go super low fat. I use either left-over coffee, 2 artificial sweeteners, and a little bit of no-fat dried milk. Sounds awful, but it does the trick for me. I have one every day after I get home from work.

Please don't be scared. I am 54, have been through several surgies in my lifetime, and it really was largely (for me) a piece of cake. Surgery is so much better than it used to be. My first surgery was as a young child and I was put to sleep with ether. It was horrible and I can still remember the smell of it and the panicky feeling of being suffocated. Now, they just put you to sleep using an IV - you are out and then you wake up without any memory of even going out. My last surgery was about 10 years ago for a slipped disc, and I remember waking up and being terribly nauseous. This time, I had none of that. I went in at 6 am, was operated on about 7 or 7:30, and was home by 12:30 in the afternoon. That is pretty good for an old lady! Everyone is different but imagine in your mind and tell yourself the exact outcome you want (has anybody read The Secret? I don't know if there is anything to it or not, but it can't hurt to ask for what you want!) and expect to get it. Best of luck! I was banded July 24 and am doing great.

Hi sweetie! I can sympathize, and I am 54 years old. I have not had a mother for a long time, but I was really nervous about telling my husband (especially since I was self-pay) and my 23 year old daughter. Both of them have always been on my butt about weight (neither has a weight problem) constantly, but I really felt they would not be supportive but see it as a sign of weakness that I had to resort to surgery. In the end, it worked out. I initially just emailed my husband and said something like I was going to investigate the possibility by attending a seminar and that he was welcome to attend with me, but I didn't want a lecture. He was fine after that. I was even more "scared." After I made the decision to have surgery, I called my daughter and told her. However, I made it clear I was not asking for her approval but would appreciate her support. The bottom line is that you and I, and just about everyone on this board, are adults. We need to realize that we do not need anyone's permission or blessing. If we get support from our family, that is great. If not, we have to be grown-up enough to proceed anyway with what we decide is best. Sometimes people have to give themselves (or seek out) what they wish they could get from others. This board helps with that immensely. Ultimately, you cannot control what your mother does or says. But you can control things like how you approach her with this, what you tell her you would like from her in terms of support, the degree to which you are around her should she have a negative reaction, and your reactions to her reactions. But as an adult, you MUST realize that you do not require her permission or blessing. And if you don't get her blessing, you have your own blessing and that is all that really matters. Good luck!

My primary care physician's office just called after the received the results of my latest lab tests. I was banded on July 24, but have been dieting since mid May and have lost 32 pounds. My diet has, of course, improved significantly. I used to eat a lot of junk and fast food and now I follow the typical lap band diet and have totally improved my eating habits since mid May. However, my "bad" cholesterol has gone up significantly. Has anyone else had this experience? Interestingly, the same thing happened to my mother 25 years ago when she lost weight. Unfortunately, she died of a stroke soon after (I am not too worried about that myself - my mother smoked and had sky high blood pressure).

I did find this article online at Cholesterol increases during weight reduction | Nutrition Research Newsletter | Find Articles at BNET

Before, my diet was awful - which is why I have had a weight issue. I would eat regular decent meals, but then hit the fast food places ften on top of that. Lots of days I would drive through, get a fattening burger as a snack, and then eat dinner later. Now, breakfast is usually an egg or slim fast, lunch is maybe tuna or chicken salad, and dinner is a protein and a vegetable. Before, I ate all of that plus more. I am just wondering if maybe when the body breaks down fat, if somehow it temporarily shows up in the bloodstream. I just talked to my sister (who is very slender and a type 1 diabetic). She recently lost about 15 pounds, and her cholesterol went up also. Maybe it is a genetic thing with our family. I am going to ask my surgeon Monday when I go for my first fill.

Whatever decision you and your husband make, you don't need to justify it to anyone else. You are adults and you do not need permission from anyone. So just tell people you researched it, and made your decision, case closed.

A very interesting topic! I turned 54 3 weeks ago, and also had lap band surgery just 2 weeks ago. I have definitely been through menopause, but except for no longer having periods, I have had no symptoms whatsoever or menopause. I have no idea what a hot flash feels like. I hope as I lose weight (have lost 32 pounds so far) I don't start, but if I do, I do.